Kill Devil Hills, NC Vacations
Kill Devil Hills wins the Outer Banks' titles of "Oldest Township" and "Most Name Origin Theories." Since its official establishment in 1953, Kill Devil Hills has expanded into a bustling hub for Outer Banks dining, shopping, and activities. The town boasts many attractions including mini-golf, go-karts, and a movie theater.
Like several Outer Banks towns, Kill Devil Hills has a quirky name that often elicits a chuckle from first-time visitors. There are several theories circulating as to the name's origin, although the most popular theory involves a shipwreck. The legend goes that a ship carrying rum ran into trouble off the coast—the area is called the Graveyard of the Atlantic for good reason—and the rum, strong enough to "kill the devil in you" washed ashore where it was collected by the locals. Whatever the origin of the name, one thing is for sure—Kill Devil Hills is sure to be your family's favorite vacation destination.
A Kill Devil Hills vacation rental provides water views, proximity to many vacation-fun activities, and historical and natural surroundings that will become part of your family's memories for generations to come.
Kill Devil Hills, NC Sights and Attractions
Wright Brothers Memorial
Kill Devil Hills' most prominent attraction is the Wright Brothers Memorial. The 100-foot monument rises above the town from its perch on Kill Devil Hill. After much debate as how to best commemorate the Wright brothers' historic accomplishment, the granite structure was raised in 1932. Visitors to the Wright Brothers Memorial can enjoy a walk to the top of the hill where they can admire the monument and views. The visitor's center and museum house a life-size replica of the Wrights' plane as well as pieces of the original and other exhibits based on the Wright brothers' lives.
Avalon Pier
Kill Devil Hills is home to one of the Outer Banks' most beloved piers, Avalon Pier. Stretching nearly 700 feet into the Atlantic Ocean, Avalon Pier is a hotspot for both visitors and locals. With the purchase of a daily, weekly, or annual pass, you can fish to your heart's desire. The pier also has bait and tackle available for your fishing needs. Not only is Avalon Pier a prime spot for blues, croakers, trout, mullet, and flounder but it also offers amazing sunrise views as well as a snack bar, souvenirs, and an arcade.
Kill Devil Hills Beaches
Like all Outer Banks towns, the beach is Kill Devil Hills' biggest draw. The town has numerous public beach accesses, many with accompanying parking lots. Beachgoers can spend a day soaking up the sun on the miles of sandy oceanfront and then take a quick walk to the beach road for a delicious meal.
Kill Devil Hills Shopping
Retail abounds in Kill Devil Hills, which has a variety of local boutiques and several shopping centers. You won't be hard pressed to find items ranging from swimsuits to saltwater taffy. Most of Kill Devil Hills shopping is located close together, so hitting all of your favorites is a breeze.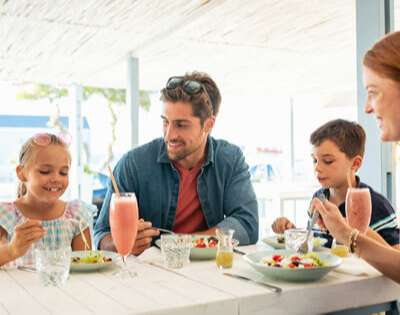 Kill Devil Hills Dining
Kill Devil Hills is a hotspot for local eateries and favorite chains alike. Enjoy fresh seafood at popular family restaurants like Miller's Seafood & Steakhouse or Awful Arthur's Oyster Bar. There is something for everyone in Kill Devil Hills, whether you prefer wood fire grilled steaks at JK's Steak & Seafood or pancakes from Stack 'Em High.
Kill Devil Hills, NC Area Information
Dogs on the Beach
Between May 15 and September 15 from 9am to 6pm, only service animals are permitted on the beach. Dogs on leashes are allowed on the beach during the remaining months.
Driving on the Beach
Four-wheel drive vehicles are permitted on the beach during the off-season, between October and March. Be sure to purchase a beach driving permit from either the Town of Kill Devil Hills or the Town of Nags Head.
---
---