July 26, 2017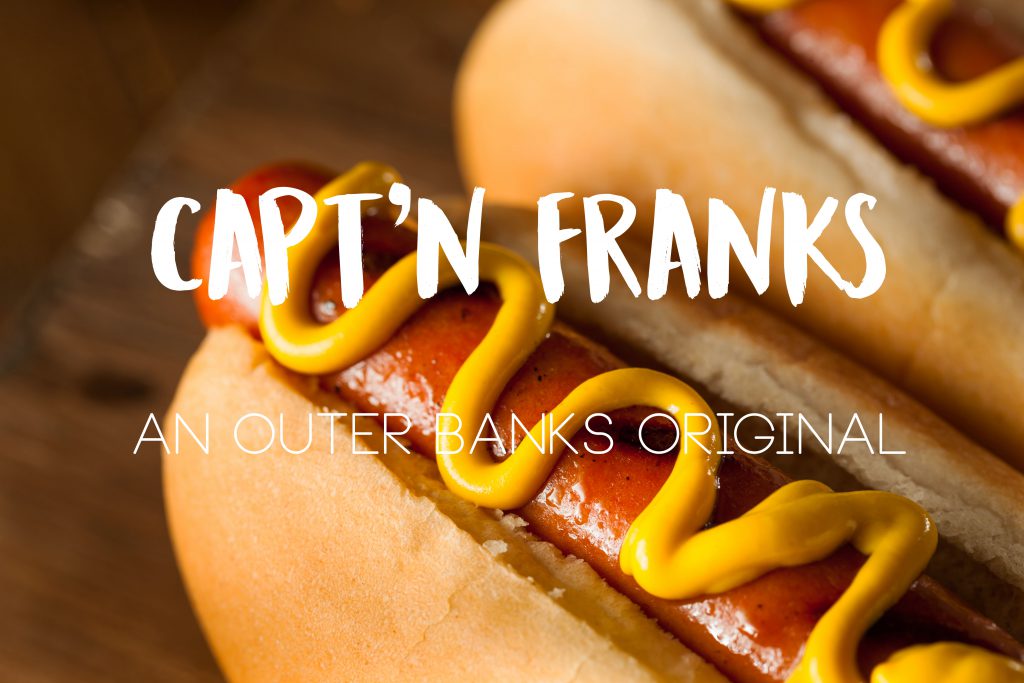 Capt'n Franks sailed into town in 1975 and quickly established itself as an Outer Banks icon. This Kitty Hawk classic serves just about every kind of hot dog concoction you can imagine—from a staple Capt'n's Foot Long, to a Baja Dog topped with enchilada sauce, shredded jack, and sour cream—there's a hot dog for any taste.
Our favorite: The classic Snap Dog with light chili, onions, and extra crispy fries. Trust us—you'll be dreaming about that chili for days.
Don't let the long lines deter you; Capt'n Franks will have you in and out in no time. Place your order then grab a seat at the counter. You'll find yourself in the heart of the action as hot dogs sizzle on the grill in front of you, tickets zip line on clothespins from the register, and shouts of "two Snap Dogs," echo down the line.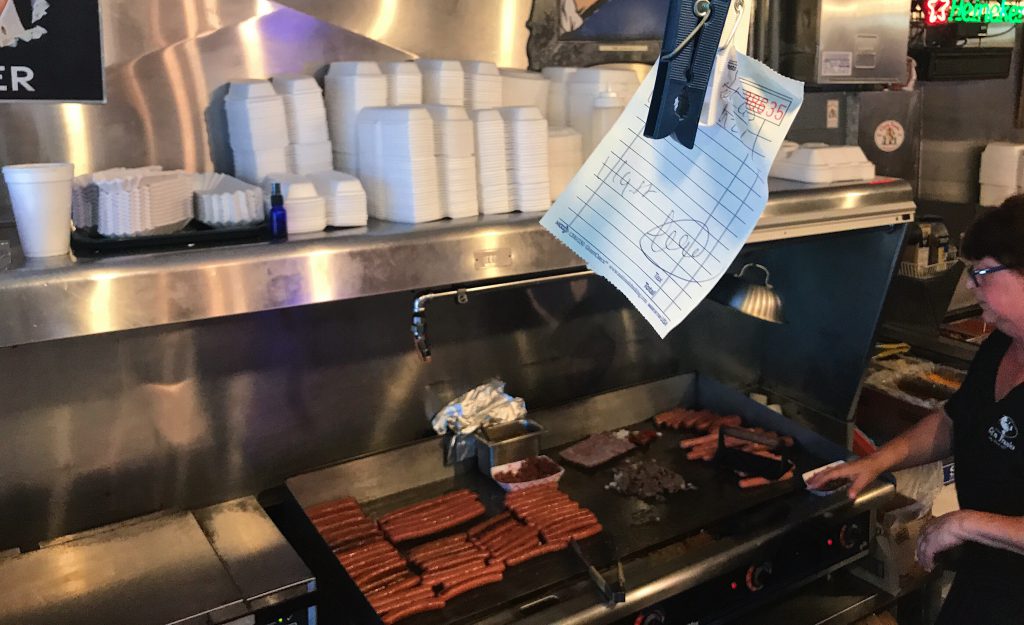 Tickets zoom by overhead as Melissa oversees the main attraction.
Capt'n Franks has that homey, dive feel that is so rare these days. Strings of lights illuminate the cozy inside and on every inch of wall space there's regalia of days passed. Capt'n Franks does what only a select few restaurants are able to—transport you to a time when the Outer Banks was just a bypass nestled amongst sand dunes.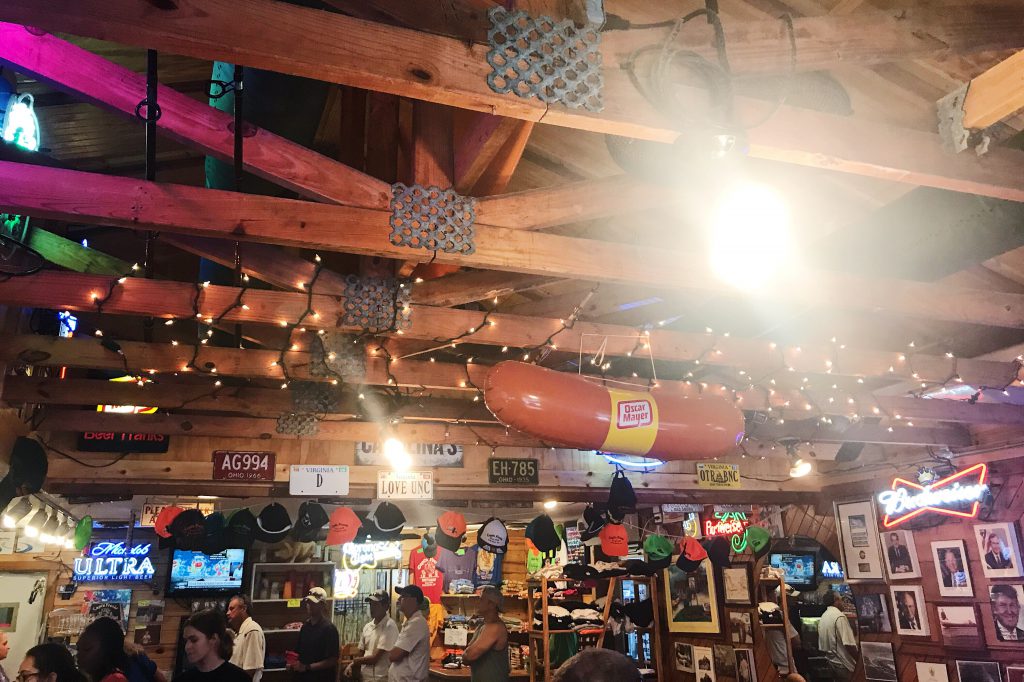 Christmas lights, a blow-up Oscar Meyer Weiner, and license plates adorn the rustic exposed beams.
Thanks to its growth in popularity since the '75 opening, there's now a plethora of outdoor seating and even a rooftop deck to enjoy your Junkyard Dog on. The magic of Capt'n Franks is not just the food, although it's definitely the main attraction, it's the unique family-atmosphere. Strike up a conversation with Melissa as she turns dogs on the grill or chat with Frank Jr. at the counter. You'll always find a smiling face, ready to recommend your new favorite.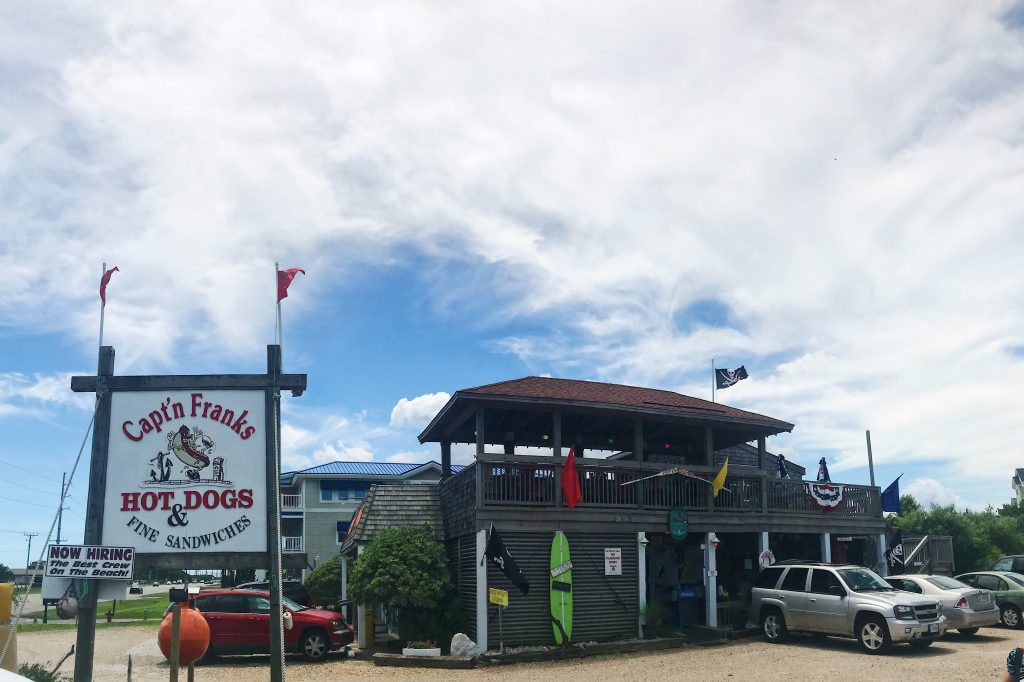 The giant dancing hot dog on the sign out front makes Capt'n Franks impossible to miss.
Check out Capt'n Franks website for more info!