August 14, 2017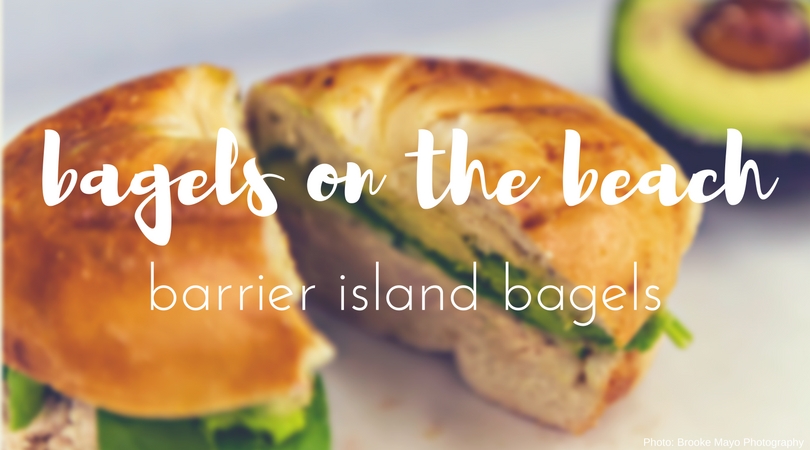 What's better than a sunny beach morning in your Outer Banks vacation rental? Enjoying a sunny beach morning while chowing down on a freshly baked bagel. At Barrier Island Bagels, they're baking delicious, fresh bagels on the Outer Banks every day. Started by Allie and Josh Legg, this bagel bakery and deli has become a hub for fresh food, with locals and tourists alike flocking to get their hands on these tasty bites.
There's always something fascinating to check out, whether it's the local art hanging on the walls or the basil sprouting in a vertical planter. The eclectic mix of art and furnishings give Barrier Island Bagels a down to earth and laid back feel. Stop in on any given day and Allie might welcome you from behind the counter, her blonde haired toddler gladly helping take your order.
One of the best qualities of Barrier Island Bagels is its variety. If you need a little something to balance out the carbo-loading from their delicious bagels, they also offer made-to-order smoothies and juices. Try one of their smoothie bowls like "Green Goddess"—kale, spinach, banana, granola, fresh fruit, and chia seeds or a freshly pressed juice.
Not just a bagel shop, they also offer an array of sandwiches with locally inspired names like "The OBX"—mozzarella, tomato, roasted red peppers, cucumbers, sun dried tomatoes, avocado, spinach, and balsamic reduction with basil mayo on ciabatta.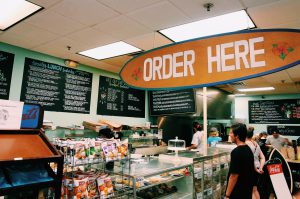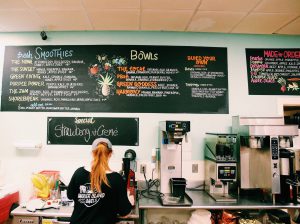 Another sweet thing about Barrier Island Bagels? They have a program specially designed for Outer Banks vacation rental owners to welcome their guests with a baker's dozen and cream cheese. They've definitely thought carefully of how to best serve their community.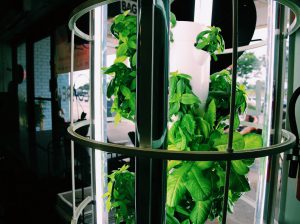 At the heart of Barrier Island Bagels is family. As a locally owned and operated family business, B.I.B.'s thoughtfulness is evident in their menu. Their selection covers everything from decadent sandwiches to a simple PB&J. Little ones can leave a message or picture on the chalk wall or watch bagels and sandwiches being made.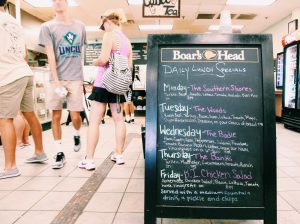 Whether you swing by to grab a toasted bagel and cream cheese on your way to the beach or stop in for a smoothie bowl after a long day of soaking up some rays, this bagel shop is a tasty addition to your vacation itinerary! Not sure what to order? You can't go wrong with a french toast or rosemary and olive oil bagel with cream cheese. Or, if you want something different you can always try out one of their daily specials which include a sandwich, chips, and a drink.