July 7, 2020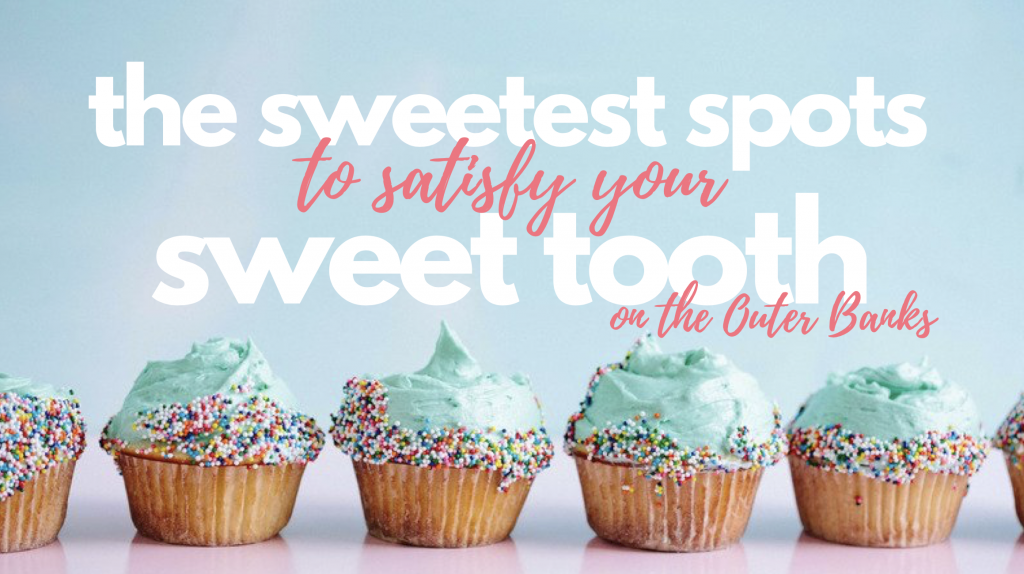 Today is World Chocolate Day, yummy! To celebrate, we're sharing some seriously sweet spots with you. These are all great local hang outs to certainly satisfy a sweet tooth.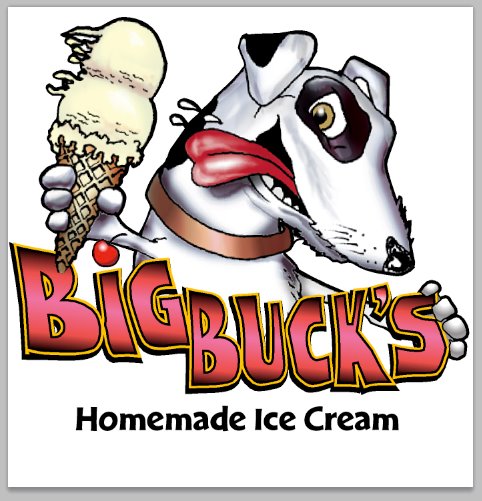 Big Bucks Homemade Ice Cream
Corolla – Timbuck II Shopping Center
Kitty Hawk – 3810 N. Croatan Hwy
Manteo – Waterfront Shops: 207 Queen Elizabeth Ave
Homemade Ice Cream & Sorbets, Handmade Belgian Chocolates, Homemade Fudge. Soft Serve, Italian Espresso Bar. Smoothies, Milkshakes, Sundaes, Splits. Ice Cream Cakes. Chocolate Stations for Weddings. Open Year-Round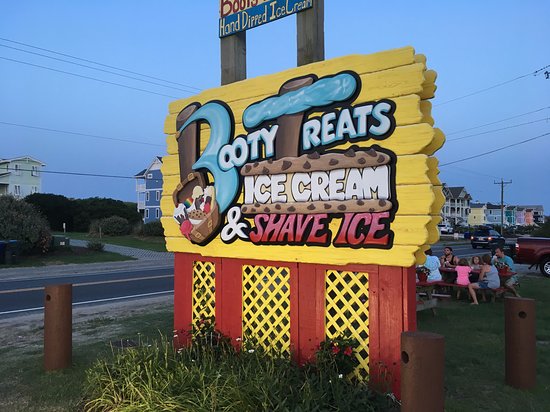 Booty Treats
Nags Head – 2600 S. Virginia Dare Trail
Booty Treats offers authentic Hawaiian Shave Ice, Old-fashioned malts, milkshakes and sundaes. We also offer a variety of tasty Booty original favorites including our very own Booty Freeze- a unique blend of Mini-Melts ice cream and Hawaiian Shave Ice , a combination only found at Booty Treats!
In addition to "The Booty Freeze" be sure to try any of our popular favorites, including " The Junk In the Trunk Sundae" – sure to put some junk in anyones trunk, or how about our Banana Booty Split – Yumm!! Don't forget to pick up one of our famous Booty Treats T-shirts or a pair of Booty Shorts while your at Booty Treats – These go fast so grab one while you can:)
Corolla Cupcakes
Corolla: TimBuckII
Corolla Cupcakes in Corolla has homemade gourmet cupcakes made fresh daily with the finest ingredients. Our cupcakes are perfect for any occasion! Cupcakes change weekly, from the classics to specialty cupcakes.

Corolla Scoops & Sweets
1152 Ocean Trail
Corolla Scoops & Sweets is open for the Summer Season! Come on in and enjoy one (or two) of our many hand dipped Hershey Ice Cream flavors! We open our doors every morning at 11 am. We've got frozen and delicious hand-dipped Hershey's Ice Cream, milkshakes in any flavor, root beer floats, sundaes, and an ever changing variety of candy.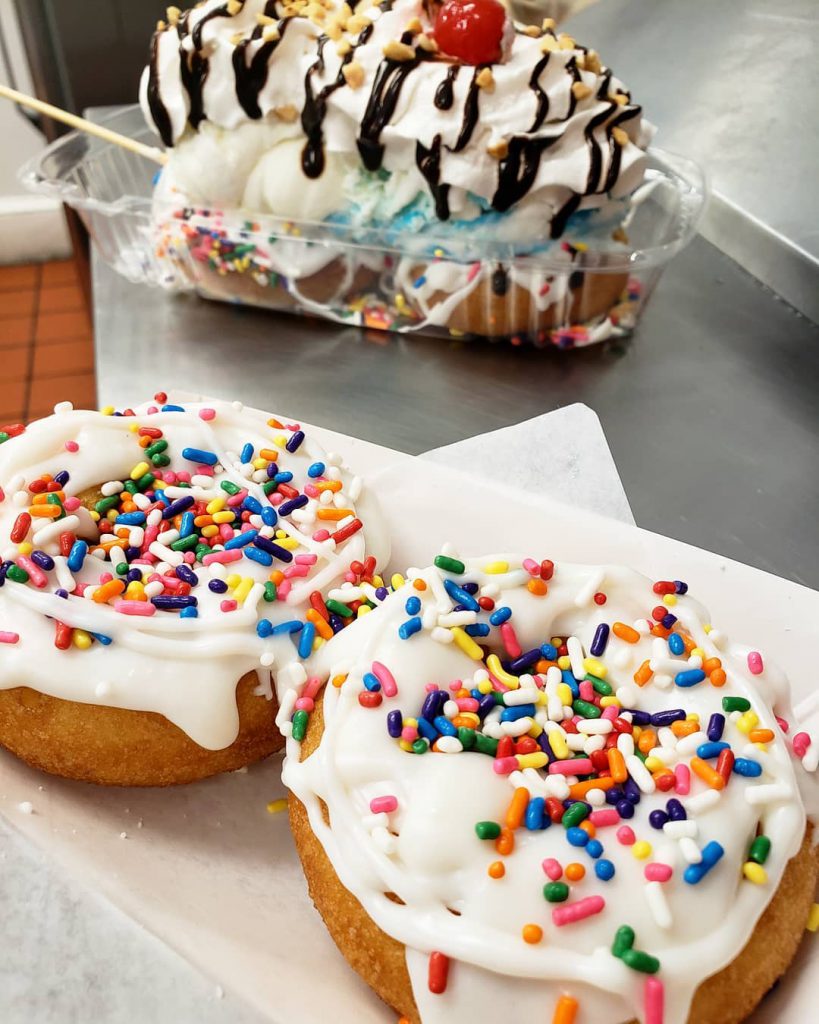 Donutz On A Stick & Ice Cream
Duck: 1216 Duck Road
Bring the Carnival to your mouth! Donuts, Soft serve & hand dipped Ice Cream, Sundaes & coffee. Bulk candy/Saltwater Taffy. Nostalgic sodas & souvenirs. Gluten-Free and Vegan offerings.
–
–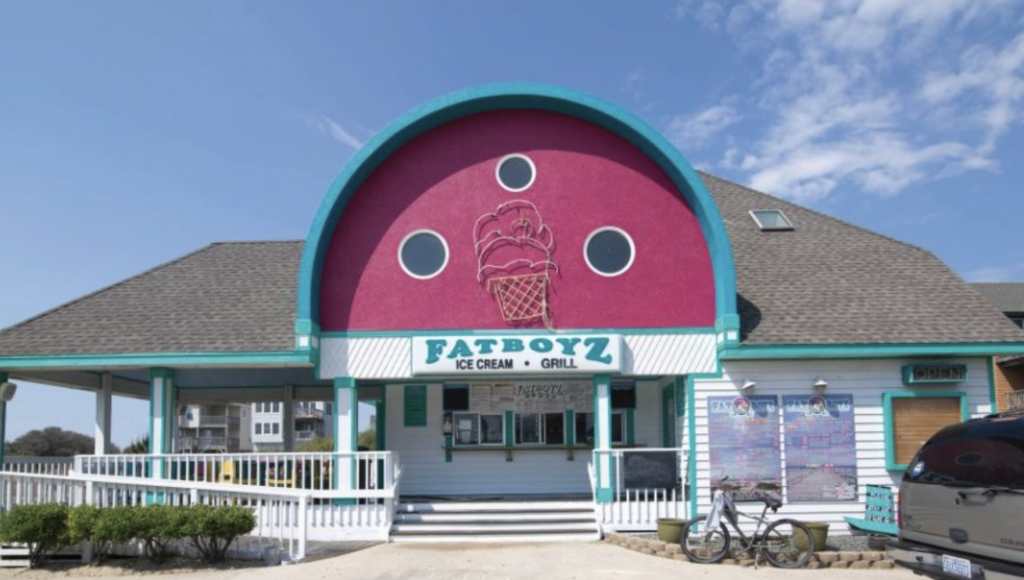 Fatboyz Ice Cream & Grill
Nags Head: MP 16.5 7206 S Virginia Dare Trail
Lunch, Dinner. Local NC seafood, Angus burgers, Hebrew National hot dogs, homemade crabcakes, tuna, fries, onion rings, sundaes, shakes, ice cream cakes and more. Open April – October
–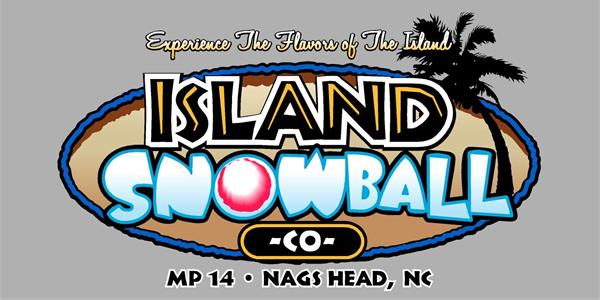 Island Snowball Company
Nags Head: MP 14, Outer Banks Mall
OBX's First Ultimate Snowball Experience. Over 50 delicious homemade flavor choices with fun toppings poured over finely shaved ice set in a Tiki Hut/Hawaiian Island theme take out shop. Locally Made Hand-dipped Ice Cream and Homemade Fudge. Outside seating. We now cater Birthday Parties, Weddings and Private Parties. Small or large parties, We come to you!!!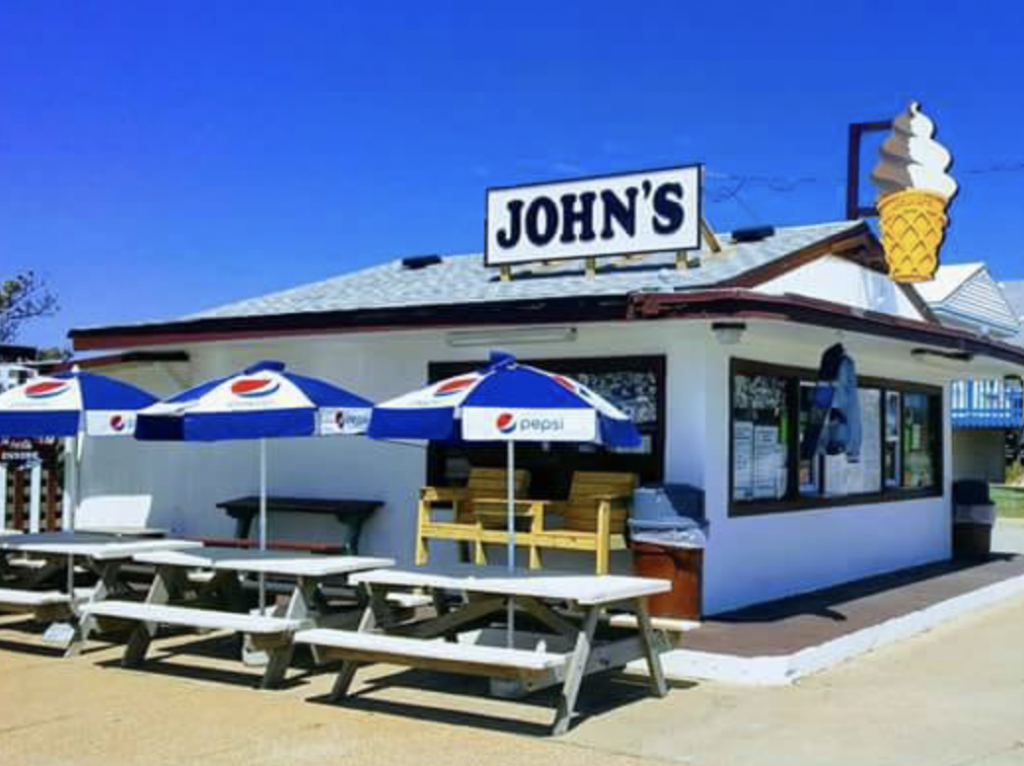 John's Drive In
Kitty Hawk: MP 4.5, Beach Rd
Home of the planet's best milk shakes, John's has been an Outer Banks institution since the 70's.
–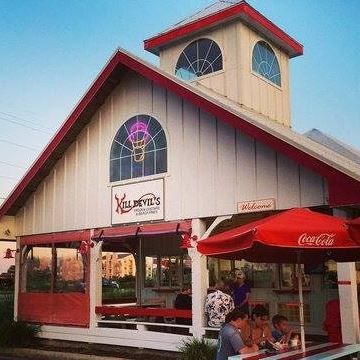 Kill Devil's Frozen Custard & Beach Fries
Kill Devil Hills: 1002 S Croatan Hwy
Kill Devil's is committed to serving the finest frozen custard and freshest food available. We take pride in making our custard the old-fashioned way, creating a rich flavor with a velvety smooth texture. We are convinced (and you will be too) that our custard is the "World's Greatest".
–
Laughing Lollipop
Manteo: 101 Budleigh Street
Take a spin around the Laughing Lollipop and you'll feel like that proverbial kid in a candy store. Their lip-smacking selection of more than 200 confections presents a wide variety of tastes and textures to satisfy any craving. From classic, rare and nostalgic treats to contemporary favorites to organic dark chocolate and handmade toffees, the selection is extensive and almost overwhelming. But never fear, if you can't make up your mind, you can always make a mixed bag from their bulk candies sold by the pound. For a fun pick me up, stop by for Dippin Dots ice cream snacks or a container of fluffy cotton candy or chill out with a nostalgic glass-bottled soda featured in a range of specialty flavors.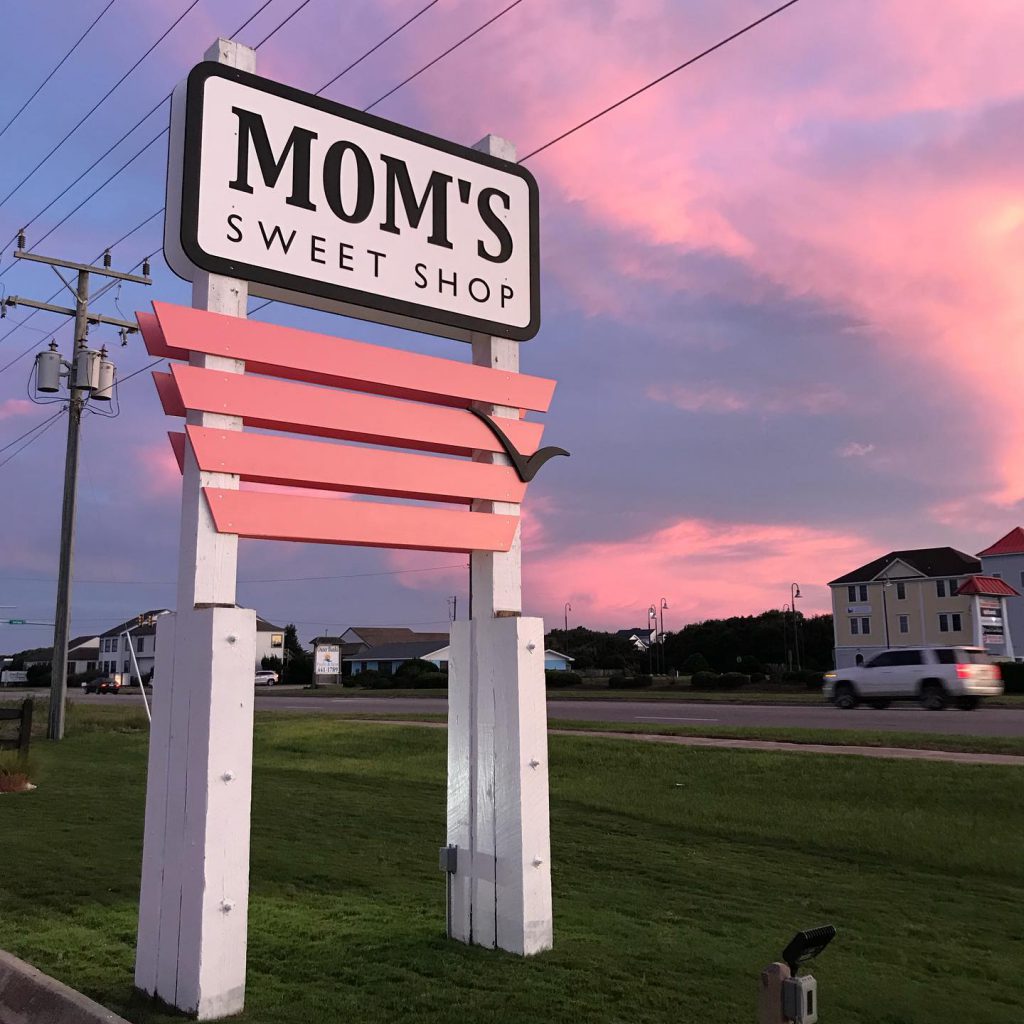 Mom's Sweet Shop
Kill Devil Hills: 3213 N Croatan Hwy
We have soft serve ice cream, banging milkshakes & vegan smoothies & acai bowls (because life is all about finding that sweet balance!). We also sell handmade truffles & candy by the pound. We know what sells & we've narrowed our selection down to only the best candies- the new, the classics & the retros. On our retail side we offer quality, ethically made brands for men & women, alongside our hand-selected vintage apparel & home goods. Our products are mindfully selected to be low impact and high use! We focus on premium basics that will transition well from season to season & last from year to year.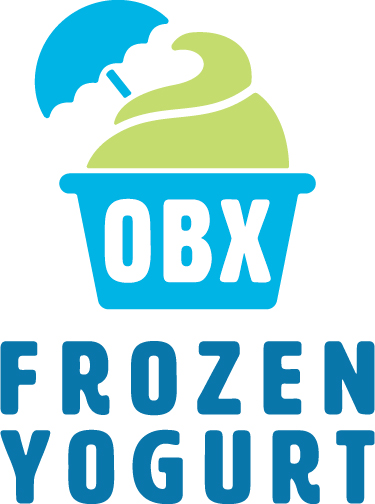 OBX Frozen Yogurt
1 Ocean Blvd. Suite 107 (behind our Southern Shores Realty office!)
Located in the Southern Shores Crossing shopping center between Steamers and Coastal Provisions … and next to Southern Shores Pizza and OB-Xscape Rooms and our new location in Duck in the Scarborough Faire Shopping Village! Enjoy an expansive frozen yogurt dessert bar with 60+ toppings, as well as Dippin' Dots ice cream, gourmet egg-free cookie dough, milkshakes and floats, Italian ices, craft sodas, slushies, NYC cookies, candy, coffee, hot chocolate (Fall/Winter), and more! Dairy-free, Vegan, and No Sugar Added options available. Eat in or take out at this family-friendly, locally owned and operated business. Groups and meetings welcome (WiFi). Gift certificates and offsite event/catering available in our 'FroYo On the Go' trailer!
OBX Sugar Shack
Duck: 1190 Duck Rd
If you're looking for a sugar buzz, head over to OBX Sugar Shack. A wall full of jelly bellies, decadent chocolates, handmade fudge and gourmet nuts in a variety of flavors are just the beginning of the sugar-laden goodies. If you're a popcorn fanatic, grab a tub of classic caramel, double cheddar or kettle corn. When it's finished bring the tub back to the store and get it refilled at a discounted price. OBX Sugar Shack also carries handmade popcorn in flavors like chocolate drizzle, jalapeno cheese or cinnamon hot, just to name a few. They also have a great selection of wine. Assemble a tasty snack and step right unto the boardwalk for a sunset picnic.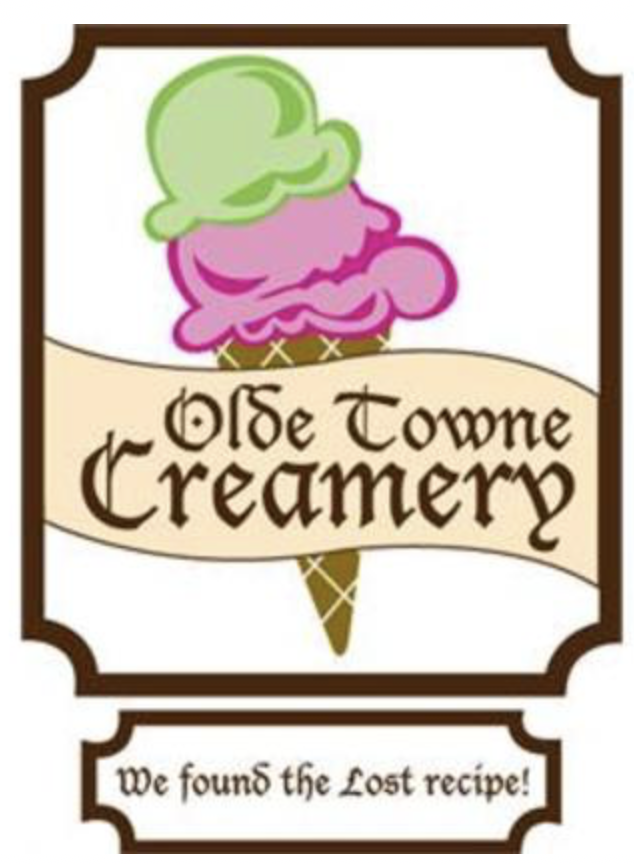 Olde Towne Creamery
Manteo: 500 N Main Hwy
Ice cream, Italian ice, sundaes, floats, shakes and smoothies. Gourmet chocolates and fudge. Hot dogs, sausage, meatball subs, Southern BBQ, chicken sandwiches. Desserts by the slice or whole pies. Coffee and pastries.
–
–
Peace Frogs Frozen Yogurt
Nags Head: 6920 Croatan Hwy
What the world needs is positive, peaceful vibes. Peace Frogs OBX Frozen Yogurt believes that starts with you. With me. With the Frog. When you come to Peace Frogs Frozen Yogurt, have fun, experience life, make memories. Sure. You'll eat some yogurt. But it's more than that. Mother Teresa said peace begins with a smile. Peace Frogs Frozen Yogurt makes us smile. Live fun. Do good. Peace Frogs Frozen Yogurt features 12 frozen yogurt flavors, local fruit toppings, access to bumper boats, convenient location next to Kitty Hawk Water Sports and a full line of Peace Frogs classic and new casual apparel and gifts.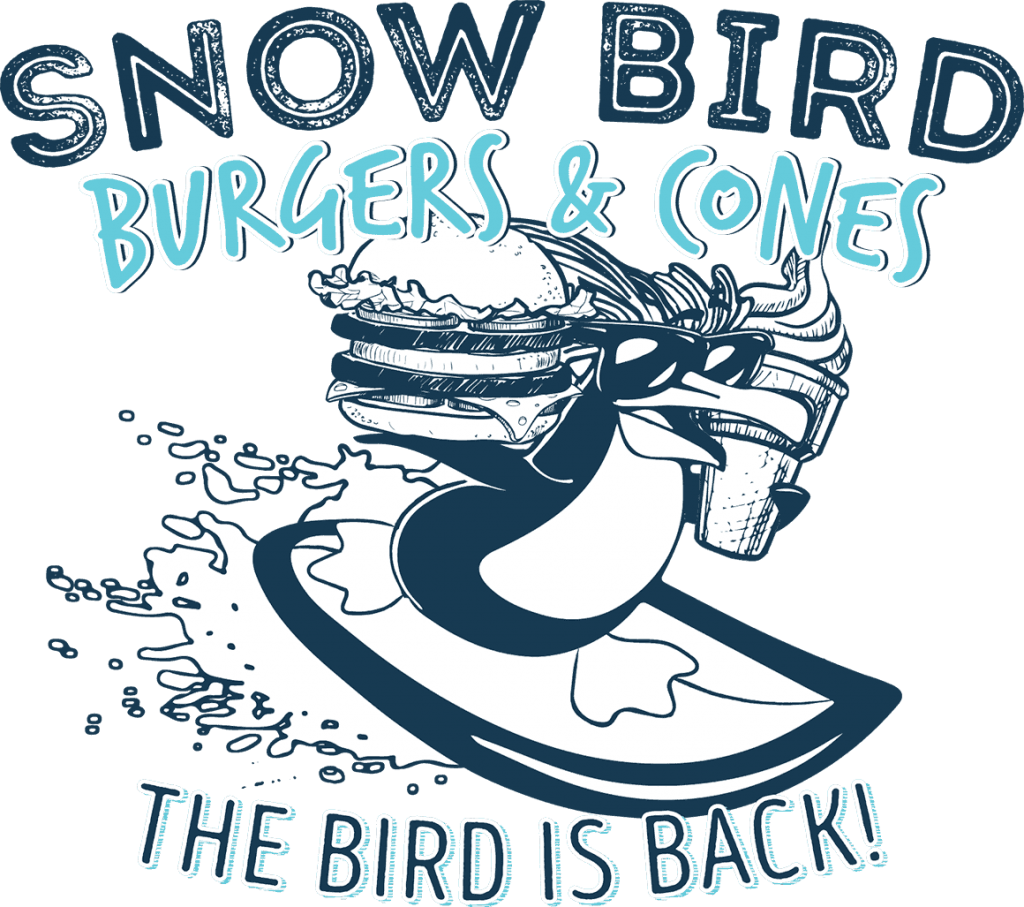 Snow Bird Burgers & Cones
THE BIRD IS BACK! We are happy to announce that the Snow Bird is returning to serve your favorite burgers & cones, continuing a family tradition since 1958
–
–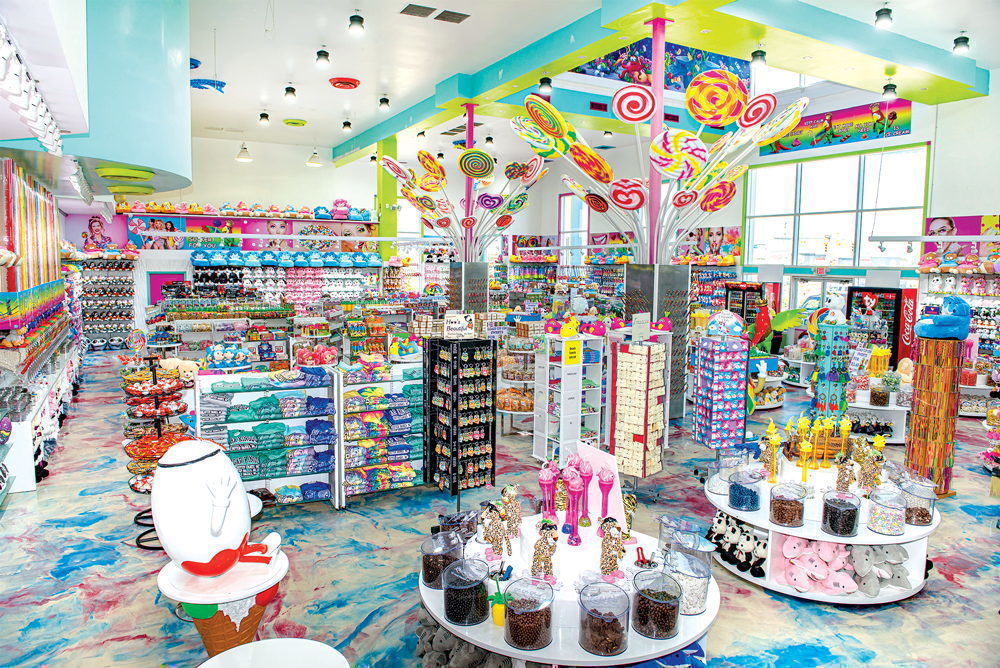 Sugar Kingdom
Kill Devil Hills: 1600 S. Croatan Highway
Are you ruled by your sweet tooth? Satisfy it with an emporium of chocolates, gummies, hard candies and a sugary experience that only a kingdom-sized candy store can provide. Sugar Kingdom is a department store sized candy shop selling candy, sweet treats, confections, packaged treats, bottled sodas, toys and more in its candy-colored space. With classic candies and modern creations, Sugar Kingdom delights a broad range of tastes and ages.
The Chill Spot
Corolla: 610 Currituck Clubhouse Dr, and in the TimBuckII shopping center.
The cherry on top of your Corolla/Outer Banks vacation. Slinging ice cream in our 2 locations: @ Harris Teeter stop light AND in TimBuckII shopping center.
–
The Fudgery
Corolla: TimBuck II
Duck: Scarborough Lane – 1171 Duck Rd
Nags Head: 3933 S Croatan Hwy
Great fudge since 1980. Before PCs, the Internet, and when the idea of a cell phone was still science fiction; in a seemingly inconspicuous retail store on the Outer Banks of North Carolina, an event occurred that was so unique, so enticingly innovative that fudge hasn't been the same since.
It was 1980 when A.C. Marshall revolutionized the time honored tradition of making fudge with the grand opening of the world's very first Fudgery. With its copper kettles and marble slabs, the store looked like a fudge shop, but it sure didn't sound like one…
With the ringing of a big brass bell, "Papa Fudge" Marshall lured beach-goers into that first store with a unique mix of singing, showmanship, and the best fudge the world has ever know. And the show has never stopped.
Interactive retail is how Papa Fudge describes his nutty concept, but what that really means is FUN. More than anything else, that has been the secret ingredient in his recipe for success; that and a first rate fudge. That commitment to quality continues as the company he founded added caramel apples, ice cream, and milk shakes to an already successful mix.
"Never underestimate the value of having a good product," Marshall cautioned. "There are no shortcuts, and we use only the very best ingredients: pure vanilla, the purest chocolate and a time tested process. I truly believe we provide as good a fudge as can be found anywhere on the planet."
The Spot
Nags Head: 2805 S Croatan Hwy
The Spot located on the Outer Banks, NC is the 1st Acai and Yogurt Bowl Restaurant. Featuring Acai Bowls, Yogurt Bowls, Smoothies, Ice Cream and much more! Acai Bowls are served UNTIL 7:00 PM.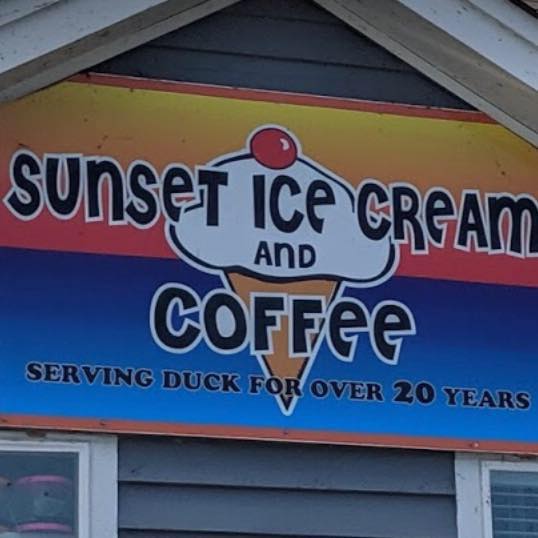 Sunset Ice Cream & Cappuccino
Duck: Waterfront Shops 1240 Duck Rd.
Serving specialty coffee drinks, real fruit smoothies, and ice cream treats
–
–
Surfin' Spoon Frozen Yogurt
Nags Head: 2408 S Virginia Dare Trail
Surfin' Spoon is a radical little frozen yogurt bar established by former professional surfer, Jesse Hines. He and his wife, Whitney, are passionate about the Outer Banks community, surfing, and tasty, healthy treats. Surfin' Spoon is more than frozen yogurt, it's an experience! Enjoy delicious frozen yogurt, super-friendly staff, wifi and surf movies, a game room, and fun memorabilia displayed throughout the shop of local surfers and classic photos of the Outer Banks. Come see us this summer to taste "waves of flavor in every bowl". Yewww!
Tullio's Pastry Shop & Bakery
Duck: 1187 Duck Rd
Bagels, donuts, fruit pies, fresh pastries, luscious cakes & cheesecakes, authentic cannolis, fresh Italian bread, fudge, espresso, frozen drinks, smoothies, Italian ice & more. WiFi. Open April – December.