August 13, 2013
I'm not sure if there is another vacation destination in the United States that instills the sense of tradition more than the Outer Banks.  If there is, I certainly don't know about it.
This sense of tradition may be generational, subject to change over the next decades as our children find their favorite beaches and getaways.  I could be at the trailing end of a slowly declining group of vacationers eager to return to the same area much like a natural migration.  I highly doubt it.
With the roots of and future of this sense of tradition aside, I'd like to share with everyone some of my family's own vacation traditions on the Outer Banks.  Besides the obvious #1, coming here, I think you may find you and yours share in some similar.
Driving to The Outer Banks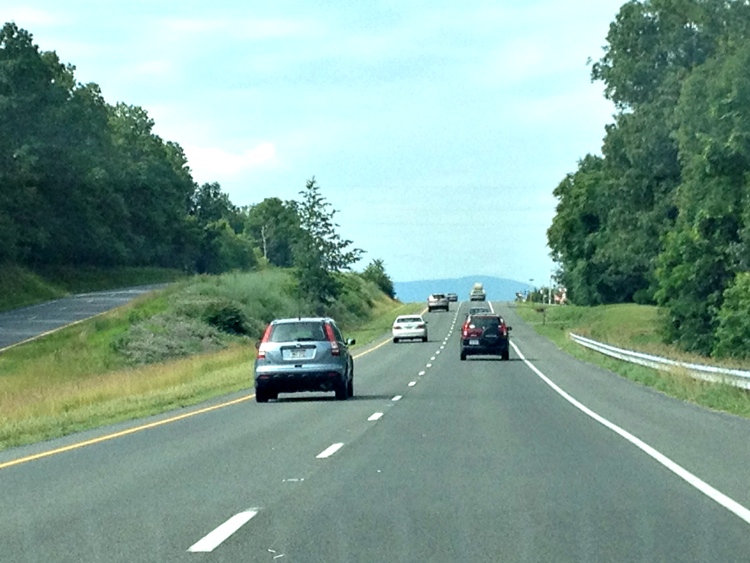 Recently, I released an article chronicling the drive to the Outer Banks.  While we sometimes stray from the exact same route year after year, there is a strong tradition in my family to enjoy some special things along the way.  For example, it wouldn't be a trip to the beach, when I was young, without audio tapes.  Yes it seems like a thing of the past, but I was fed my doses of Harry Potter during the long hauls to and from the OBX and Pennsylvania.  Our traditions also included taking the scenic route sometimes over the faster routes.  We would make rituals of stopping at various stores and restaurants along the way, and I hold all these places as special.
Leftovers Night on Vacation
Yep. You heard right.  Upon arrival and throughout the week, we typically accumulate a large amount of all sorts of food and beverage.  By week's end we would all face the unfortunate reality that we had to check-out and go home the next day.  That leaves tons of food still in the house and absolutely no excuse to dine out.  It seems like every Friday's dinner was the most varied.  Heck, it's leftovers!  While some might find this unappealing, it not only saves money, but also creates a veritable smorgasbord for you that night to indulge on all the tasty foods that were had the whole week.
Friends at the Beach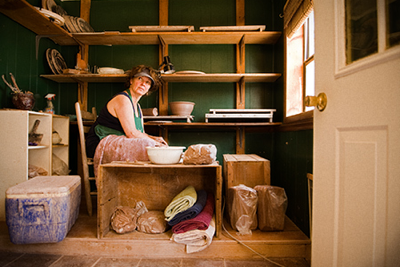 I feel very fortunate for many things in my life.  When it comes to family vacations and making friends here, I'm very fortunate that we venture off the beaten path, that my mother likes to talk to EVERYBODY, and that my father has been coming down here since his teens!  We've developed close friendships with many locals, business owners, artists, commercial fishermen, and just plain good people.  What do I mean by close friendhips?  Several of these friends will be attending my wedding on 9/13/13, like Bonnie Morrill of Wanchese Pottery in Manteo, NC (photo above).  Shout out to my fiancé!  The moral of the story is that it has been a tradition, ever since my father started vacationing to the Outer Banks when he was my age, to be very involved with the local community and friendly to those around you!  We have also made it a priority to give back to the community, volunteering time and money to help local causes like Feline Hope, the SPCA, and miscellaneous food pantries.  We like leaving the beach a little better than we found it each visit!
Shopping at the Beach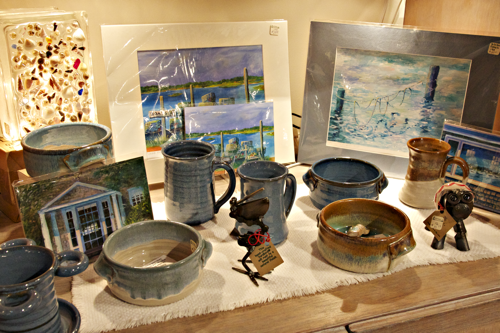 I know most vacationers do this, though perhaps not to the extent that my family does.  While we enjoy the actual beach just as much as the next family who vacations here, we hold shopping quite close to us as well.  We fall in love with stores here.  Not every store, but there are a handful of must-go-to places that are on the list each visit.  For example, my heart broke just a little inside when The Chalet, in Nags Head, sold a few years ago.  That happened to be one of my stores to shop at on the Outer Banks.  While I didn't buy something every time I visited, it still was a special place for me, and I'd rather be in The Chalet than any other awesome place "back home."  I know the same goes for everyone else in my family.  The Christmas Shop in Manteo is another great example of that.  Just another "happy place" to be at for my family.  Needless to say, the several scares of the property being sold threw us all for a small emotional rollercoaster!  The same goes for special restaurants here, but making time to stop at these special shops seems to take precedence over some restaurants.
Bacon & Coffee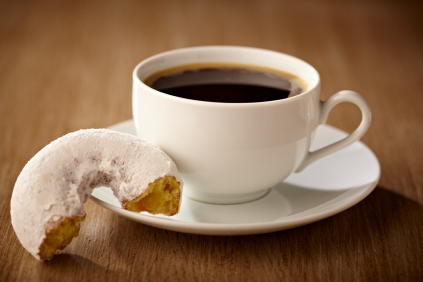 Yes, Bacon & Coffee.  Maybe toss cinnamon rolls or Duck Donuts into that combo as well.  It has been a longstanding tradition on my family vacations to 1) Wake to the smell of beach house & bacon, 2) Drink coffee on the deck watching the sunrise, and 3) Devour the said bacon, cinnamon rolls, and/or Duck Donuts during the process.  Seems like no big deal, right?   REALLY, did I just say that?  It's a huge deal!  Those precious moments out on the deck with premium java and countless calories are dreamt of by our restless minds for hundreds of days back in Pennsylvania!  I do give enormous respect and gratitude to my mother on the "waking up to bacon" note.  She's always the first one up in the house and we are all blessed to have the bacon aroma seeping through the house thanks to her!  Even my vegetarian sister enjoys it!
Pea Island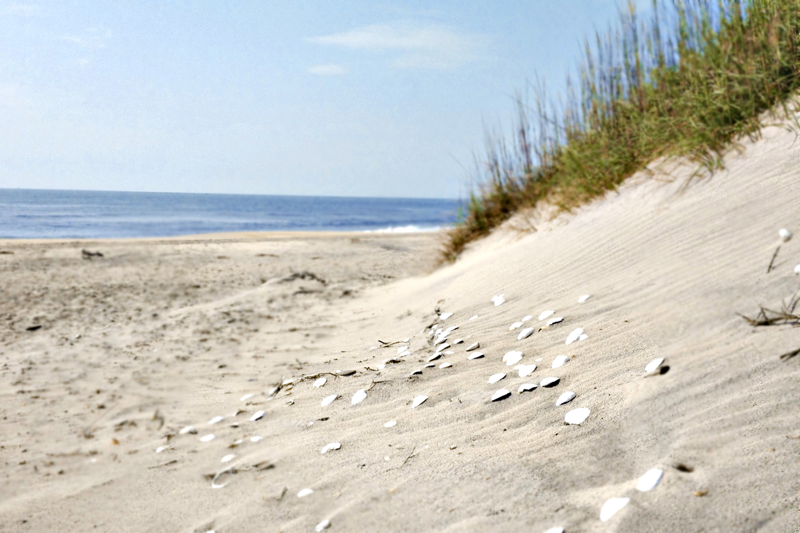 Typically, for the past 8 or so years at least, my family visits the Outer Banks twice a year.  Once in the fall, and once in the summer.  We tend to stay in either Hatteras or Nags Head for the most part, and this sets the tone for two separate types of OBX experiences.  No matter where we stay, or what season we visit, we always seem to make a stop to Pea Island.  The most likely reason for this: there's no businesses on Pea Island, there's no red lights on Pea Island, there's no distractions on Pea Island.  Ocracoke's beaches will sometimes play this role during our Hatteras stays, but taking the time during the week to escape to an isolated beach is a great tradition we have.  Now that you know this is a great idea and a peaceful experience for your vacation, I'm going to kindly ask that only 50% of you act on it.  Otherwise, it wouldn't be so isolated, right?  Just kidding.
Family Time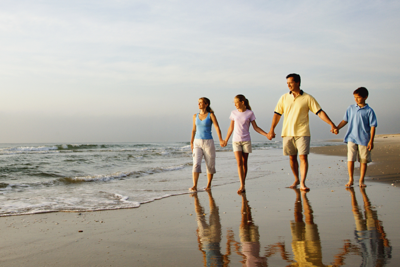 It's called a "Family Vacation," right?  The last tradition I'd like to leave you with is that of keeping it a "family" vacation.  Don't get me wrong, there are times during the week were we all disperse or hideout in our rooms for a period of time.  However, for the most part, the key to a fulfilling family vacation that will leave you with the most cherished memories when you reflect back on them is to keep the family together and involved.  Take votes on where you go out to eat,  shop at the grocery store together, go to the beach with everyone and do your best to spend as much time together as possible.  Take it from a bird who's flown the nest, I plan on attending as many family trips as I can still.  Some of the best times of my life are when we all get-together, and I wouldn't trade it for the world.