October 2, 2018
Looking for fun events happening this October?  Look no further!  Below is a list showing some fun activities for the month of October while you vacation on the Outer Banks. We have included some Outer Banks Haunted & Halloween events as well. We don't want you to miss out on the fun activities at the end of the month!
Outer Banks Bluegrass Festival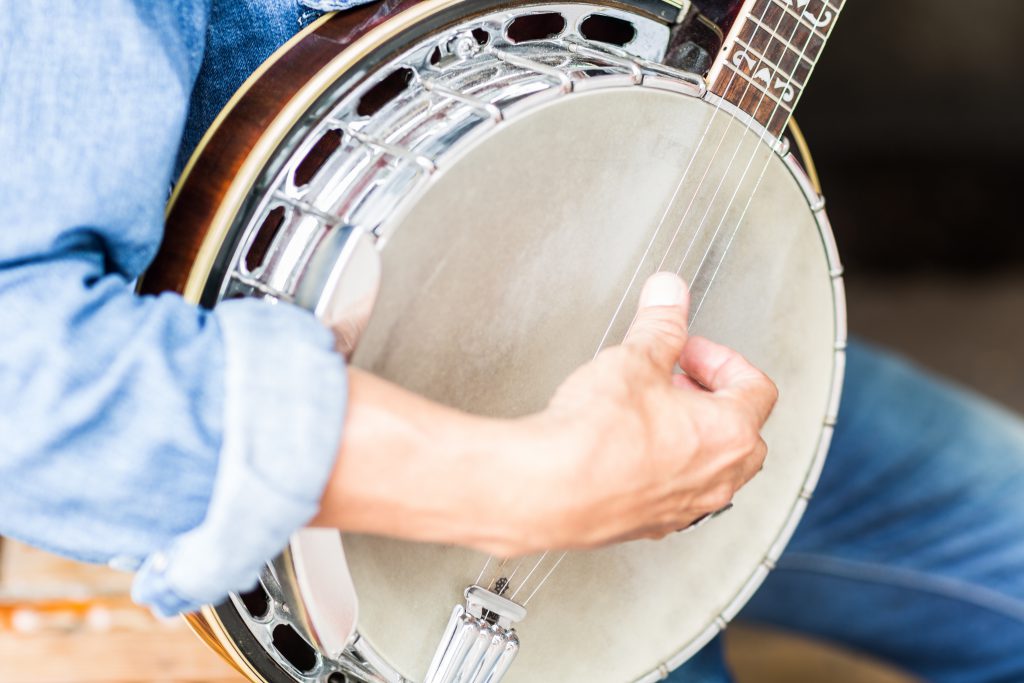 October 3rd  – October 6th, 2018
Where: Roanoke Island Festival Park in Manteo, NC
Come out and hear that old familiar twang, in the tradition of Bill Monroe, Lester Flatt and Earl Scruggs!  Come hear today's Bluegrass stars, such as Rhonda Vincent and Doyle Lawson picking their strings outside, under crisp October skies.  They're bringing 'em in from all over the country for three days of down home cookin' and good ole Southern pickin'.  Join for a fun filled family weekend with the music of our roots, the music of our grandfathers, the music of America ……. Bluegrass! Get your tickets today before you head on vacation this week.
Duck Jazz Festival Weekend
October 6th & October 7th, 2018
Where: Duck Rd in Duck, NC
Event Price: FREE Admission
Join in on the celebration as the Town of Duck brings jazz to the Duck Town Park during Columbus Day Weekend this year. You and your family can enjoy the Duck Jazz Festival complete with live music from a variety of jazz performers beginning on Saturday, October 6th. Continuing on Sunday, October 7th will include a full day of performances on two stages at this Free Event. Food and drinks will be available to purchase from various town eateries and chairs will be available to rent. You are allowed to bring food, chairs, coolers, blankets and your pets with you to the event. Please note that no beach umbrellas or tents will be allowed.
Pumpkin Patch Saturdays
October 6th to October 27th, 2018
Where: Island Farm in Manteo, NC
Every Saturday in October from 10am until 4pm, Island Farm is hosting a pumpkin patch and ox-drawn hay ride.  Hayrides are scheduled for 10:30am-12:30pm and again at 1:30pm-3:30pm. Other activities offered are candle making, make your own corn husk doll, scarecrow stuffing, children's 19th-century toys and games, and a photo booth set-up so families can take their own photos.  Admission $8; children ages 5 and under free.  There is an additional fee to pick out a pumpkin to take home. On the last Saturday of the month, wear your Halloween costume to the farm and take home a surprise.
Oink N' Oyster Roast
October 6th, 2018
Where: Longboards Island Grill in Kitty Hawk, NC
Oink – yum!  Oysters – yummy!  Don't miss the 17th Oink & Oyster Roast this year! Grab some food and fun that this roast will offer – music, drink, oysters and BBQ – sounds like a fantastic time to me!   The roast is being held on Saturday, October 6 from noon to 3 p.m. at Longboards Island Grill in Kitty Hawk.  The First Flight Marching Band will be performing for you.  Head on out and get your grub on! Tickets are $30 online, $35 at the door, $7 for children 6-12 and under 6 is free.
Nags Head Elementary School's Great Pumpkin Fair
October 6th, 2018
Where: Nags Head Elementary School in Nags Head, NC
Phone: 252-480-8880
Get your pumpkin picking ready for the Annual Nags Head Elementary School Great Pumpkin Fair on Saturday, October 6 from 10 a.m. until 3 p.m. Choose from pumpkins, pie pumpkins, small, medium and gigantic pumpkins, white pumpkins, Cinderella pumpkins, and more.  Other fall items for sale will include mums, gourds, straw bales and Indian corn.  Plan to stay as there will be much more to do than pick pumpkins!  Behind the school there will be fall-themed games and activities for the kids.  Enter to win raffle prizes and make bids on the auctions!  Enjoy a barbecue, hot dogs, treats and a bake sale.  Proceeds will go to the Nags Head Elementary School PTO. For more information contact Nags Head Elementary School at (252) 480-8880.
Outer Banks Seafood Festival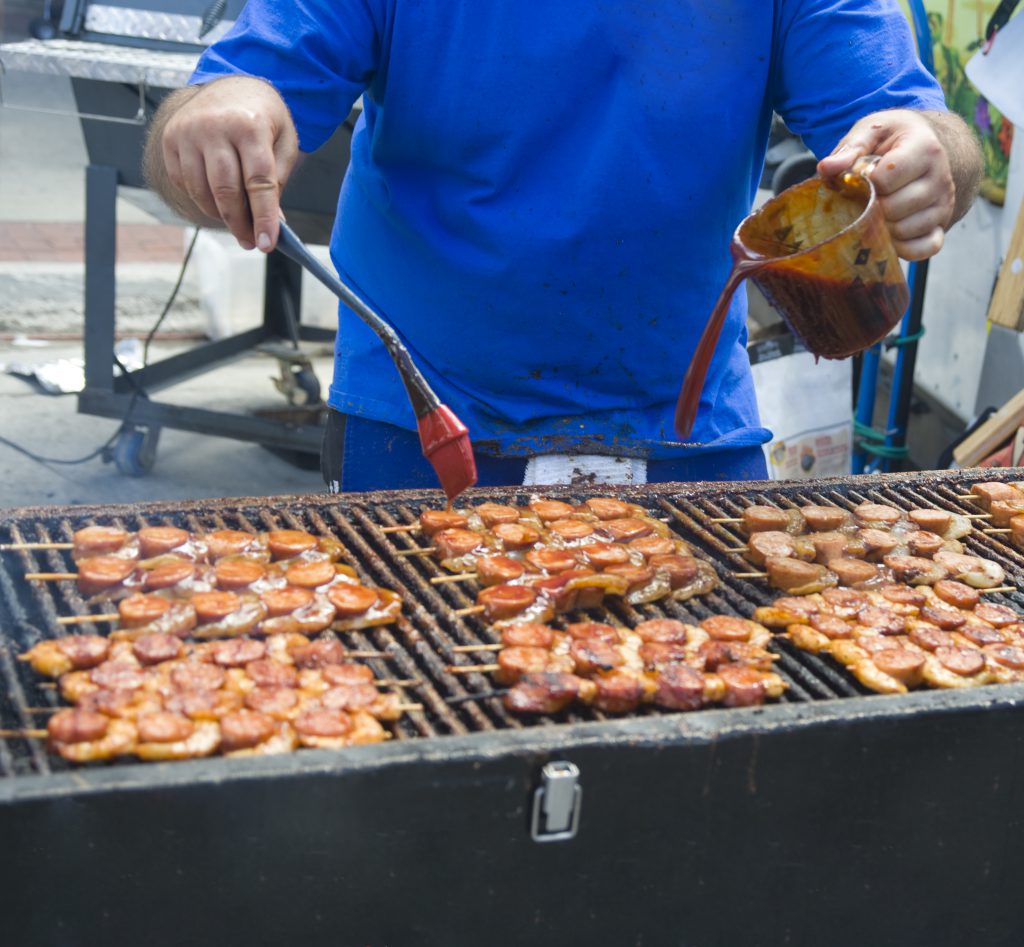 October 20th, 2018
Where: The Soundside Event Site in Nags Head, NC
The Outer Banks Seafood Festival celebrates our local fishermen and seafood heritage.  It's all about fresh, local Outer Banks seafood!   FREE: $5 admission ticket includes free shuttle to and from site, live entertainment, arts & crafts, educational programs, marine life and boat exhibits. Children 12 and under are free with an adult.  $50 SeaBucks includes 1 ticket for the festival and includes food and beverage purchases.  VIP Package includes parking for 1 vehicle in lot across the street from the event, 4 admission tickets, $40 in SeaBucks and 4 festival t-shirts. Come get some great food and have fun while you are there.
Fall Restaurant Week
October 19th to October 27th, 2018
Outer Banks Restaurant Week each Fall and Spring brings an exciting opportunity to enjoy local fare.  Outer Banks Restaurant Week was created for you because we know you love The Outer Banks and you love to eat!  This week gives local food enthusiasts and visitors an opportunity to enjoy 3-course, price fixed lunch, and/or dinner menus at several participating restaurants throughout the Outer Banks at a fixed price of either $20 or $35. (Sales tax and gratuity are not included). This is a fantastic way to get out and enjoy the Fall air and flavors!
6th Annual Roanoke Island Maritime Museum Wooden Boat Show
October 27th, 2018
Where: Roanoke Island Maritime Museum in Manteo, NC
The 6th annual Roanoke Island Maritime Museum Wooden Boat Show will be held at the Roanoke Island Maritime Museum.  The boats will be displayed at Creef Boathouse with boats on display in Creef Park and along the piers to the lighthouse.  The show will start on Friday evening with the boats arriving and a light social for participants.  Saturday will include the judging, rides in the Museum's shad boat, and dinner and awards around 5:30 PM.  Awards will be given for various categories.  The event is open to all wooden boats.  The registration form is available at the Museum or calling or e-mailing the museum – 252.475.1750 or sailing@townofmanteo.com.  All proceeds benefit the Museum's Youth Sailing program.  Exhibiting boats will be judged on owner-built/restored or professional built/restored.  Awards include the "People's Choice Award" and the "H.A. Creef Award", a perpetual award that is presented to the best overall boat. Attend this event this year with someone who loves boats, it will be the highlight of their trip!
Harvest Hayday
October 27th, 2018
Where: Elizabethan Gardens in Manteo,
We love family traditions at The Elizabethan Gardens, and Harvest Hayday is one of our fall favorites! This daytime event combines all the colors, flavors and fun of fall. Whether it is the hayride or hale bale maze, we have families that look forward to this event all year. Activities include: stuff a scarecrow, educational stations, face painting, educational crafts, hay bale maze, hay rides through Gardens, Miss Mum and Mr. Chrysanthemum King contest, music, story time, games as well as hot cider, pumpkin pie and bonfires to warm your heart. Admission to attend this event is $9 for non-members, $6 for Children ages 6-17 and children 5 and under are free with a paying adult. The gardens will open up at 10 am for this event, so don't miss out on the fun!
Tricks or Treat Under the Sea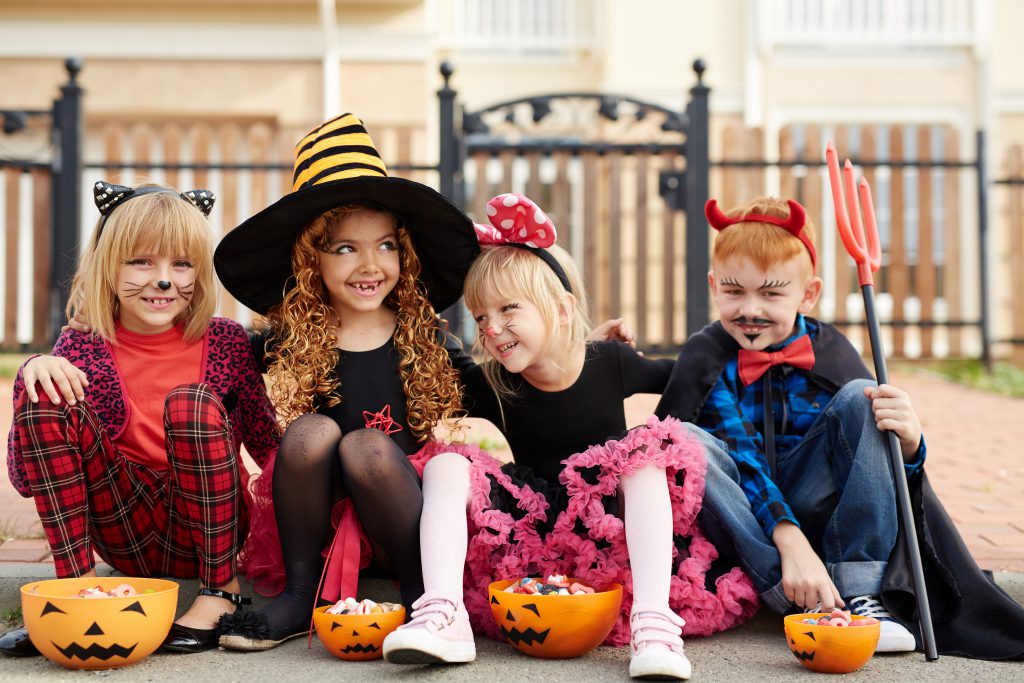 October 24th & October 25th, 2018
Where: North Carolina Aquarium on Roanoake Island, NC

Looking for a fun event to enjoy with your family? Then head on over to the North Carolina Aquarium on Roanoke Island to Trick or Treat Under the Sea. This is some family-friendly frightful fun that you mustn't miss this year. Allow your kids to dance with the zombie crew or visit the lab of a mad scientist. Plus it's a great time for your kids to trick or treat for some tasty treats. Tickets are $14 plus tax and will be allowed to purchase beginning on October 1st. Children 2 and under are free and must be accompanied by an adult.
2nd Annual Dare to Scare 5K & Sweet Treat Fun Run
October 27th, 2019
Where: Dare County Center in Manteo, NC
Come and join in the fun at the 2nd Annual Dare to Scare 5K & Sweet Treat Fun run. Happening on Saturday, October 27th beginning at 9:00 am, you and your family can participate in a 5K race and Fun Run. This event is going to benefit the Dare County Center Toy Drive that is held each December. This helps over 400 local youth residents during the month of December. All participants in the 5K will receive a Medal, Shirt and swag bag. And the Fun Run you will receive a Medal, squishy, monster mask cutout and sweet treats. Cost to run in the race is $40 for the 5K and $10 for the fun run without a shirt and $20 with the shirt. What a fantastic way to help others out and still have a fun filled morning with your friends and family.
These are some of the events that are happening during the month of October. If you don't have a place yet to stay, we do have plenty of Outer Banks vacation rentals for you to stay in. We hope to see you this month and that you will get to enjoy some of these great events!