May 20, 2020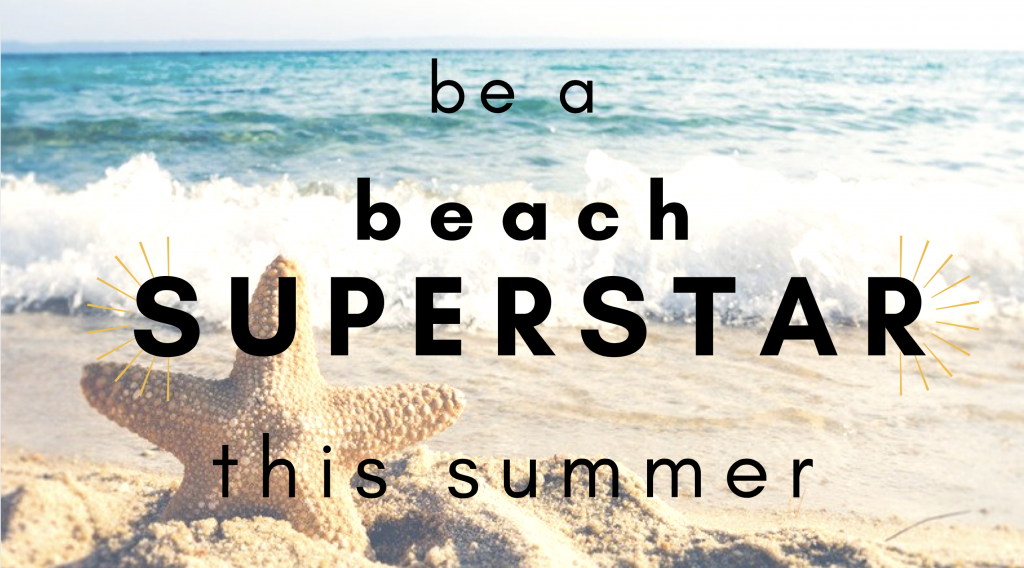 If one were to survey the population on what their "happy place" is, we'd be willing to bet most of them would say "the beach". We all love it! I mean, it's hard not to! The abundance of nature and wildlife that surrounds the ocean is truly amazing.
As beachgoers, how can we ensure our "happy place" stays happy and healthy? Southern Shores Realty has some tips to help you be a beach superstar this summer!
Space it out. Practice social distancing. With wide open spaces from the beach, ocean, sound, maritime forest, jockeys ridge and so much more, this should be no problem! Keep that distance and have fun doing it! Pick up a round of golf at one of our many great courses, or seek out sunset on a kayak!
Face coverings. This is a recommended practice in areas where social distancing may be difficult (i.e. grocery stores and pharmacies). Face coverings don't necessarily have to be mask, many have been using bandanas or other alternatives. Please remember to properly dispose of any PPE that needs to be trashed.
Bring supplies. The OBX, like the rest of the nation is short on supplies. Consider the thousands and thousands of visitors that come every week to load up, in addition to a local population. With that being said, it comes to no surprise everyone is recommended to come prepared, especially with paper products. Southern Shores Realty's complementary starter kit includes a roll of toilet paper and a roll of paper towels, so we recommended preparing to bring more.
Level it out. Feel free to dig holes in the sand, build castles, and have a great time. In fact, we encourage you to! Have a contest of who can build the tallest sand castle, or who can dig the most intricate moat. After all of the fun, it is vital to beach health that one's area is leveled out at the end of every day. This is for many reasons. It interferes with turtle nesting, and the OBX is home to many endangered turtle species, that rely upon our beaches to reproduce. We would certainly never want a sea turtle, or its hatchlings to fall into a hole and not be able to get out.
This is essential for or other traffic as well, like foot and vehicular. Emergency vehicles take to the beach, and at night, it can be very difficult to see holes in the already uneven terrain. Help keep our first responders safe.
Finally, and more likely, there may be folks like you and I, out enjoying an evening of star gazing on the beach. Walking the beach at night can pose some risks if the daytimers didn't bother to level their area. A hole in the sand can lead to an ankle sprain, and nobody wants that during their beach vacation.

Trash. Litter has a lasting impact on our ecosystem, no matter how small or minuscule the scrap may seem. With there being so much wildlife, these small bits of trash are easily confused for food, and are then consumed by beautiful birds, diving dolphins, and curious crabs.
Items in flight. Balloons and paper lanterns are a fun way to celebrate. However, after being released into the sky they will fall back to earth. When they inevitably make their descent, they find their home in waterways. This is a risk to wildlife. Additionally, with paper lanterns illuminated by flame, pose a wildfire risk, many areas surrounding the OBX are prone to wildfires.
Beach gear. All beach gear should be completely removed from the sand, and returned to your rental. There's no leaving canopy frames up, beach chairs, umbrellas, etc. Many times folks will leave their canopy frame up for various reasons, maybe it's too much work to put it up and down, or maybe they're attempting to "save" their beach spot for the next day. Regardless of reasoning, it is not permissible. The leftover items are considered litter and they will be discarded by the town. We don't you to have your prized beach gear thrown away, so bear this in mind.
Lights. When considering pollution, most people probably envision someone throwing trash on the ground. But did you know that light is a source of pollution as well? Lights at night interfere with sea turtle nesting. If there are bright lights coming beyond the beach, the hatchlings will make their way to the light source, rather than to the water. Simply shutting off bright exterior lights at night mitigates light pollution concerns. Plus, seriously y'all, you want to star gaze while your on the Outer Banks. It's an ideal place to watch for shooting stars!
We hope this guide was informative and helpful! If you bear these items in mind on your next OBX getaway, you'll be a beach superstar!
Thank you for helping us keep our beaches happy & healthy!
Published May 20, 2020 by Kelly Knutson