January 13, 2017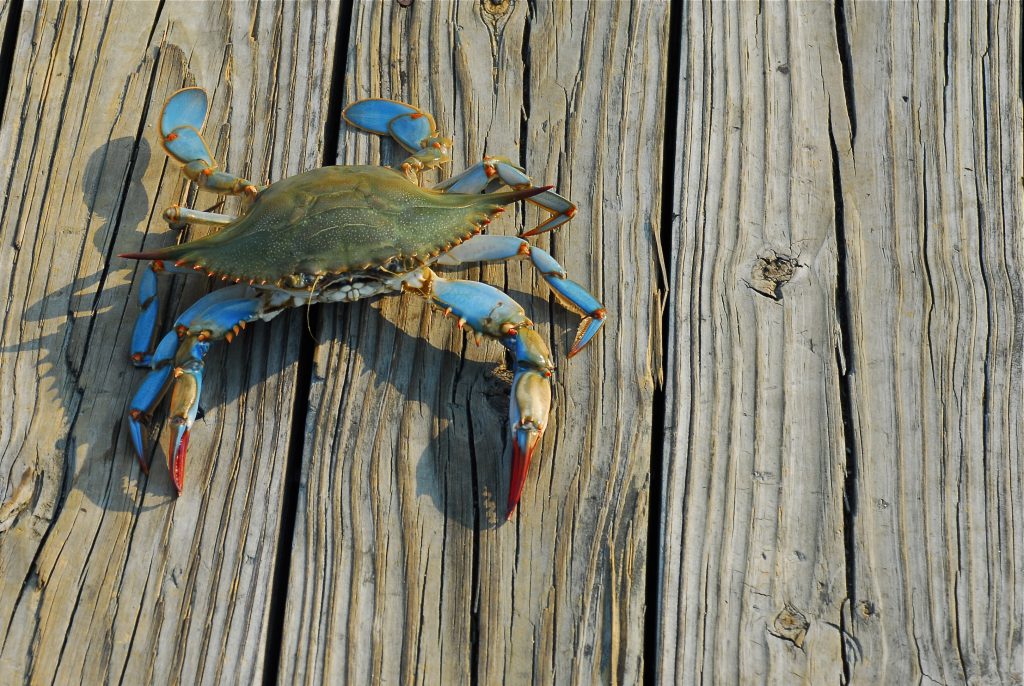 There's no shortage of fresh, local seafood on the Outer Banks. And one of the best culinary experiences on the beach is a smooth and creamy bowl of crab bisque. Crab bisque is made with lump crab meat, cream, and seasonings, with sherry being a key ingredient. Luckily, crabs are easy to come by on the Outer Banks, available just about anywhere throughout the year. So a delightful cup or bowl of crab bisque is easy to enjoy in many local restaurants.
The crabs caught here in North Carolina are Atlantic blue crabs that crawl along the soft sandy bottom of the ocean and Albemarle and Pamlico Sounds. In fact, according to the NC Wildlife Resources Commission, North Carolina harvests about 30 million pounds of blue crab annually! The blue crab shells change to a bright red color when cooked, and their meat is sweet and succulent.
Commercially, fisherman head out of Wanchese to the sound waters to round up bushels and supply restaurants and seafood markets. But visitors can do their own recreational crabbing either by joining a crabbing charter or by using crab pots or handlining along the soundfront. Crabbing is a family friendly activity that kids really enjoy. If you are interested in crabbing, consider renting a soundfront or canalfront home with a private dock or bulkhead. There are also many public areas throughout the Outer Banks where families can go crabbing. Recreational crabbers do not need an NC Fishing License, though you can check with North Carolina Wildlife Resources Commission on regulations.
If you're not crabbing while on the Outer Banks, you can still enjoy delicious crab bisque at many area restaurants. The options are endless, but here are a few standouts:
Basnight's Lone Cedar Cafe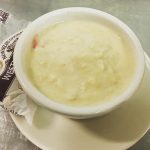 , Nags Head – Voted "Best of the Beach Seafood Restaurant" in 2016, Lone Cedar specializes in local seafood. They are located at the Nags Head/Manteo Causeway.
I Got Your Crabs Shellfish Market and Oyster Bar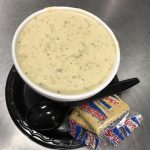 , Kitty Hawk – Enjoy the crab bisque on the menu, or buy their crabs at the Border Station on your drive down to the Outer Banks. They are located at milepost 4.25 on the beachside of the bypass.
Henry's Restaurant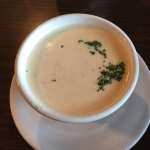 , Kill Devil Hills – This no frills restaurant focuses on all-American style food and friendly service. They are located at milepost 4.5 on the soundside of the bypass.
The Sugar Creek Seafood Restaurant
, Nags Head-Manteo Causeway – Enjoy crab bisque on the menu and buy fresh seafood to prepare in your rental cottage. They are located at milepost 16.5 just beyond the curve on your right.
Mulligans Raw Bar & Grille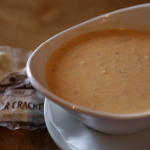 , Nags Head – Experience the crab bisque and other southern coastal cuisine while enjoying live music on the outdoor deck. They are located at milepost 13 on the beachside of the bypass.
With so many local seafood options on the Outer Banks, you're sure to satisfy your craving for rich and creamy crab bisque while in town.