July 19, 2017
Our shores are constantly changing. The force of storms, waves, and currents combine to erode beaches and shrink coastlines. Weakened coastlines only allow storms to cause more damage, creating a destructive cycle. These dwindling shores offer less and less space each year, leading to crowded beaches for vacationers and salt water lovers.
The solution? Beach nourishment. This elaborate process entails pumping sand from nearby sandbars or off the ocean floor and replenishing onto the shoreline. A replenished shoreline means oceanfront communities remain intact and shoreline infrastructure is protected once again. From a recreational standpoint, there is more beach to love as beachgoers are able to enjoy the coast without being packed onto a thinning shore.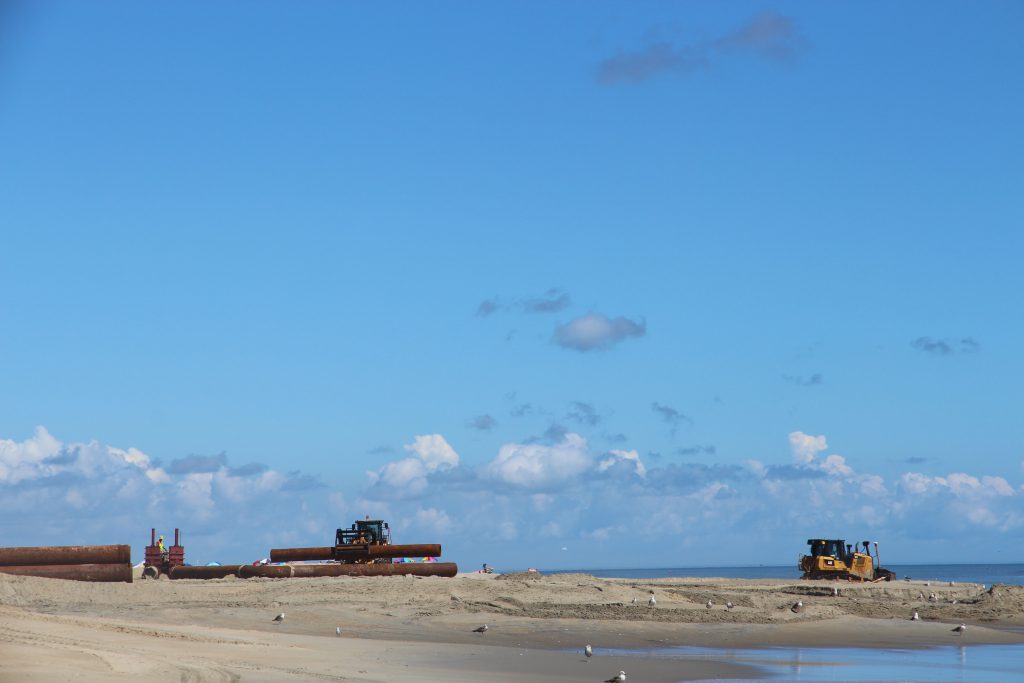 As a coastal community that thrives on tourism, the Outer Banks' collection of beach towns is benefitting greatly from the 2017 beach nourishment project. Focused on the towns of Buxton, Duck, Southern Shores, Kitty Hawk, and Kill Devil Hills, a total of almost 10 miles will reap the benefits of beach replenishment. The 2017 beach nourishment project aims to correct much of the damage done to the coastline by a succession of annual nor'easters and thunderstorms, as well as improve the shore from years of regular erosion by the tides.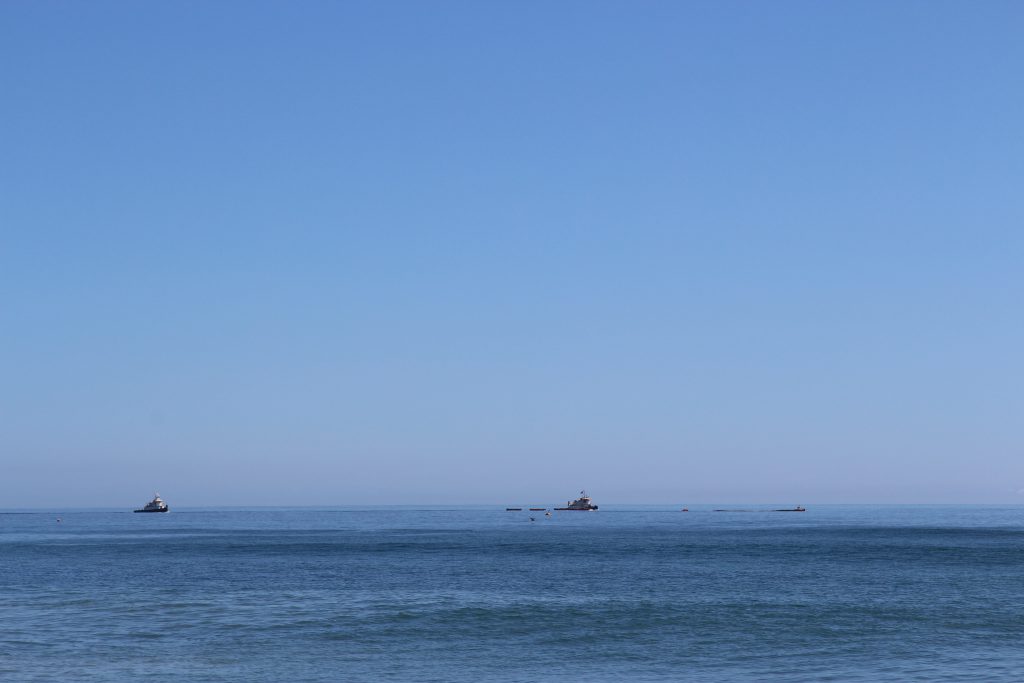 What exactly does beach nourishment on the Outer Banks entail? Although the process varies amongst locations and companies, the technique being employed in Dare County includes the use of a barge to dredge sand from nearby sandbars. This collected sand is then pumped through a pipe to the shore where it is deposited into piles, which are then smoothed along the shoreline using bulldozers.
Beachgoers in the affected towns of the Outer Banks this summer can expect to see the barge from the shore and some sections of the beach will be closed daily. Although this means that particular beach accesses will not be available, a short walk to the next one means that beach lovers will not be immensely inconvenienced.
So far, the project in Duck is complete and the Buxton and Kill Devil Hills projects are currently underway. Southern Shores and Kitty Hawk are projected to undergo beach nourishment beginning in Mid-August.
For more information about Dare County's shoreline management project, check out the project website at morebeachtolove.com.
Sources:
http://www.naplesnews.com/story/news/special-reports/2016/11/17/shrinking-shores-florida-sand-shortage-leaves-beaches-lurch/92052152/
https://coastal.er.usgs.gov/hurricanes/coastal-change/beach-erosion.php