February 15, 2013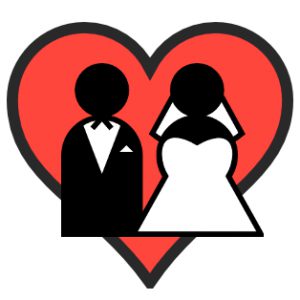 Hello everyone!  Welcome to another edition of MY Outer Banks Wedding Story! This edition is to recap on our planning and hopefully will offer great pointers to ANYONE else who may be planning a similar destination wedding.  My fiance and I are now inside of 8 months for our wedding and planning is finishing quite nicely! The past couple of weeks have really been nose to the grindstone with planning, etc. but I will track back a little bit to fill the gap between engagement and planning complete. First and foremost, I have built a Wedding Timeline & Planner for newly engaged couples to take advantage of!  Check it out, save it, share it, etc., because it is a GREAT guide to not forgetting anything and keeping you planning straight!  My fiance has really taken the lead since our engagement and I think most guys will find this out and be quite content with it.  I have been very proactive with the planning process to make sure I have a hand in everything but, there are some things that it's best to let the ladies handle! I would like to drop out some pointers before going into my personal details just yet.  I think these are great tips for the newly engaged to remember:
You are Planning a Once in a Lifetime Day & PARTY!

Too often times newly engaged couples can lose sight of the fact that they are planning an awesome day for the two of them!  Even my fiance and I would get a little stressed from time-to-time.  This is normal when big decisions, money, families, and long range plans get mixed together.  You just have to remember that the planning process should be (and really can be) just as much fun as the day itself.  Trust me, if your engagement is going to be longer than 6 months, planning may become stressful once in a while and your best best is to always remember WHY you are planning this!

Set Your Shared Priorities FIRST!

There is a lot of literature (including that which I produced) that will suggest when to plan for and book certain aspects of your wedding (photographers, venues, etc.).  The two of you probably already have great communication with each other about your dreams and visions so you should have a "dream wedding" idea in the back of your minds.  For my fiance and myself, our dream was a fabulous wedding at the beach we loved so much.  Therefore, before worrying about the pictures, flowers, food, etc., we really put our minds together picking the perfect spot TO BE married!  For many on the Outer Banks, this is the beach itself.  We decided on the beautiful facility inside of the new Jennette's pier as it has a wonderful view of the beach and ocean without worrying about weather and the public.  The moral of this bullet point is to make sure you two stay "the boss" and remember to plan based on YOUR priorities, and not what anyone else tells you.
Your Day – You're THE BOSS!

I'm not trying to knock on the Outer Banks, but during our wedding planning, we have had some contact and experiences with vendors who forget some fundamental business philosophy.  Some vendors need reminded that money talks and the customer is always right.  Don't take this the wrong way, there are many bridezillas who can abuse a business relationship and there are plenty of born hagglers who can scare away industry professionals who don't settle for anything less than top dollar for their services.  HOWEVER, you and your lucky fiance do not need to be treated like a commodity by people who should be wooing you to EARN your business.  There is a mentality amongst some wedding vendors that with the sheer number of weddings the odds are that they will have steady business.  I can proudly say that my fiance and I have turned away from many vendors who have their heads far up their ….. places where they can't see the light of day, and we may get into the industry ourselves to differentiate based on stellar service! You want and deserve to deal with vendors who are honestly concerned with your satisfaction and will do everything (within reason) to make you feel like the star of the day and that their business depends on people like you!  Don't let the caterer's food be all that speaks for them; make sure you have a good feel for the catering manager and you feel confident that they will perform flawlessly with your reception and that they will work hard to make you happy.  Don't book the photographer who has the biggest price tag and the personality of a broom – book the photographer who you would be happy to invite to your wedding as they will be a prominent guest at yours for the entire time!  I'll stop this rant at that, but you better bet I'm not donating a penny to anybody who doesn't treat my fiance and I with minimal respect and some bare basic communication skills.