April 27, 2021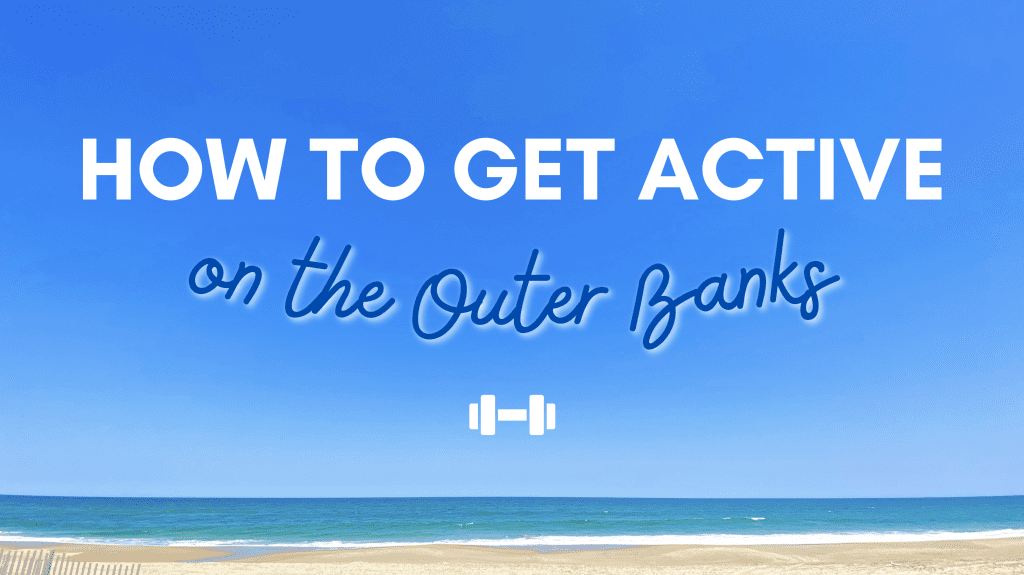 For many, vacation is a time to relax and unwind. For others, the grind doesn't stop. If you're one of those folks, who many may call "crazy" for your dedication to fitness, then your vacation will probably also include getting active. With the most beautiful location, getting blood pumping can be fun!
Walk/run along the beach or on one of our gorgeous nature trails.
Make a splash! Swim and play in the ocean/pool.
Play volleyball, soccer, Spikeball, Can Jam, and other fun games on the beach.
Kayaking is an excellent way to not only get out some energy, but also to view amazing wildlife and scenery.
Surf or SUP! Surfing is great exercise, many local businesses offer rentals and classes. Check out FarmDog or Kitty Hawk Surf Shop, for example.
Play tennis at one of the local courts.
Outdoor Classes:
At the Duck Town Park, one can join on the green with FREE fitness classes. Just bring your own mat. Yoga on the Green is offered Tuesday mornings at 7:30am starting June 15th. Dynamic Flow on the Green takes place on Wednesday morning at 7:30am starting June 16th.
For an amazing beach workout, check out OBX.FIT. They have many options: join them on the beach with their morning classes, or have a private session at your rental house, beach access, etc.
The Studio, Village Yoga, and Outer Banks Paddleboard all offer outdoor classes.
Gyms
OBX Fitness Collective offers an amazing amount of classes. They've got it all! This includes: a variety of barre and dance classes, Fearless Flow, Strength & Abs, TRX, Whimsy Warrior, and so much more!
The Gym: Aptly named. In addition to having a full gym with cardio equiptment, free weights, etc, they also offer many great classes. Join them for kickboxing, boot camp, and personal training. Open daily 6 AM – 7 PM.
Momentum Fitness offers fitness classes including Jiu Jitsu, and Outer Banks Cross Fit takes drop-ins.
Yoga
The OBX has many yogis who are ready to practice with you! There are many local studios, so you can find the one that best suits your preferences. There are so many, in fact, that we dedicate a whole blog to our local studios on our OBX Yoga blog (and this isn't even all of them!) Check it out.