May 2, 2014

The Outer Banks in July is jam packed with all kinds of events for the family to enjoy. The full swing of the Summer season brings something to do just about every night you are in town. From music, fireworks, concerts, to kite festivals, SUP challenges, and yoga on the Duck Town Green. Enjoy your Summer nights with events like these, just as much as you enjoy your Summer days on the beaches of the Outer Banks.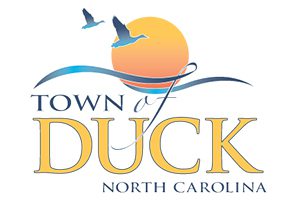 July 3 – 31 l Town Green l Duck, NC
Every Thursday there will be a free concert located on the Duck Town Green. This is an event that welcomes the whole family. Music begins around 6:30pm and goes until 8PM. Artists such as Emily Minor, Jug Thucker, John Emil, Mama's Black Sheep and much more. Bring your blanket, a chair, and enjoy the Duck atmosphere.
Faire Days Festival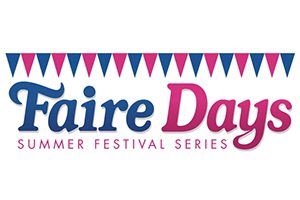 Every Wednesday l Scarborough Faire lDuck, NC
Located at Scarborough Fair Shoppes in Duck, NC every Wednesday afternoon starting May 28th and running through September 10th. Free admission for a day of family fun! Live Band every week, juggling, puppets, face painting, ice cream, make your own sand art and so much for the whole family to enjoy.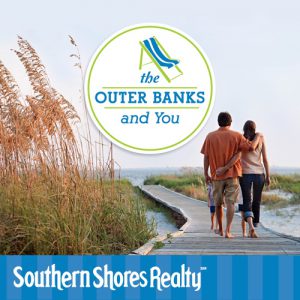 July 3rd l Outer Banks Jubilee l Kitty Hawk, NC
Southern Shores Realty's official company song "The Outer Banks and You" sung by Jamie Trent will be apart of the Outer Banks Jubilee's performance on July 3, 2014. This is will be a variety show and a night full of fun for everyone in the family. If you love the Outer Banks, you will love this song and performance.
Outer Banks Fireworks & Parade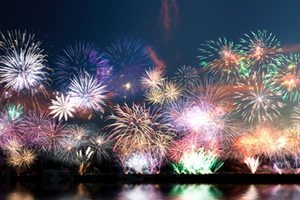 July 4th l Corolla – Avon, NC
Are you ready for a show?  We are!  Here is the list of fireworks displays on the Outer Banks as well as information about other celebrations such as the Duck 4th of July Parade and Patriotic Concert in Manteo, NC.  Check it out and make your plans now!   Make this year the best 4th ever!
Free Outer Banks Fishing Day
July 4th | All Beaches
Enjoy some time with the family and one of America's favorite pastimes; fishing!  One day every year, you can fish in the state of North Carolina without worrying about fishing licenses, etc.  Read more about N.C.'s free fishing day by clicking the title or image.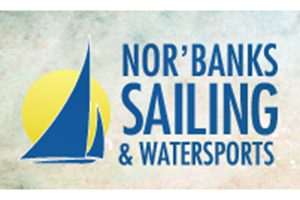 All Summer l Nor'Banks l Duck, NC
If you're a kid on the Outer Banks, what are you looking to do? ADVENTURE! Learn to sail your own sailboat with the awesome staff from Nor'Banks. They will teach you the boat lingo, safety, and procedures while having a blast. From tying knots, to boat rigging, to capsize recovery, you will leave ready to sail.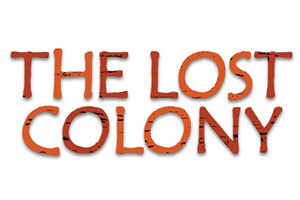 July 1 – August 22 l The Lost Colony lRoanoke Island, NC
First taking stage in 1937, this is the longest running symphonic drama written by Paul Green. This is the 77th anniversary of this extraordinary show. From the epic battles, Indian dances, to the birth of Virginia Dare you will be amazed as these 200+ actors performing on a stage almost 3x larger than broadway.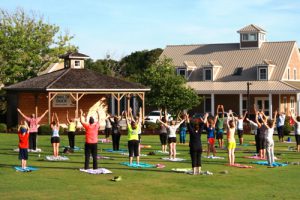 July 1, 8, 15, 22, 29 l Duck Town Green l Duck, NC
Start the Tuesday of your vacation week off right by joining in on Yoga on the Green. Stretch, bend, and move as the sun rises. Begin the day by breathing deeply as the birds sing, stretching ever so long as the sun peaks over the trees. Yoga begins around 7:30AM and goes until 8:30AM each Tuesday of July.
Kids Night at The Lost Colony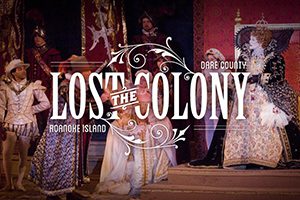 July 7,14, 21, 28 l The Lost Colony l Roanoke Island, NC
With a large thanks to Kitty Hawk Kites, The Lost Colony presents Kids Night. The same brilliant performance with over 200+ actors except every Monday kids are free when accompanied by a paying adult. On Mondays they will also have a special curtain time of 7:30pm for the younger kids instead of an 8PM curtain time like usual.
July 4 l 7AM l Kill Devil Hills, NC
What better way to celebrate the 4th of July than running a Freedom 5k or Old Glory Mile? Freedom 5k and Old Glory Mile gun time will be 7AM. Beginning at the Town Hall of Kill Devil Hills and ending with post race refreshments provided by Red Sky Cafe and Outer Banks Rum Cakes. Each finisher will receive a finisher medal & freedom swag!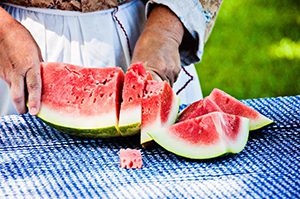 July 4 l 10AM – 4PM l Roanoke Island, NC
Island Farms welcomes you to celebrate Independence Day! Bring all of the family, a picnic, blanket, and any drinks you would like. Enjoy this larges grassy lawn as we commemorate our nation's birth. There will be musket-fire, a variety of games, and reading of the Declaration of Independence.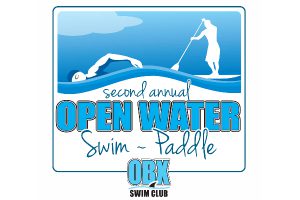 July 6 l 8:30AM l Manteo, NC
When was the last time you tested your swimming skills? This event is held at the Ole Swimming Hole at 410 Airport Road. Whether you swim the 2 KM, 1 KM, or 500 M swim, everyone will go home a winner. There will also be the 2K SUP race for ages 11 and up. $30 first event, $10 second event, $5 each additional event.
Brew Thru Summer Concert Series: LiVE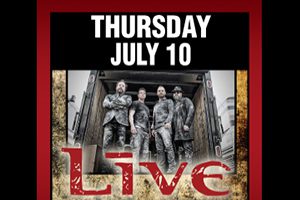 July 10 l 5:45 l Roanoke Island Festival Park
As part of the Brew Thru Summer Concert Series, Roanoke Island Festival Park is proud to announce Live. They are from York, Pennsylvania and formed in 1988. They have known each other since middle school days and love performing  together. Live has sold over 22 million rock albums worldwide.
BIC SUP One Design Series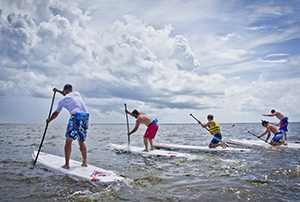 July 10 l 10AM l Duck, NC 
Kitty Hawk Surf Co. presents this season's Bic SUP One Design Series. This event is free and open to the public for viewing. They welcome first timers all the way to the pros. This is a great activity for the family to do and learn together. To sign up you meet at the Duck Kitty Hawk Surf Co at 10AM. Calm waves, SUP boards, family… perfect!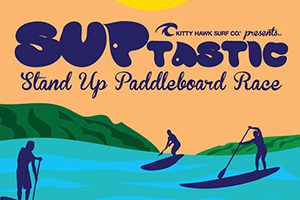 July 12th l 10AM l Festival Park Bridge
Test your water skills… and balance at this 2-4 mile WPA Sanctioned Stand Up Paddleboard Race. It will all begin at Festival Bridge Park in Manteo, NC and will take you through Shallow Bag Bay and around the beautiful Roanoke Island Festival Park. There will be Elite Class and Recreation Class with 3 divisions in each.
Brew Thru Summer Concert Series: Gin Blossoms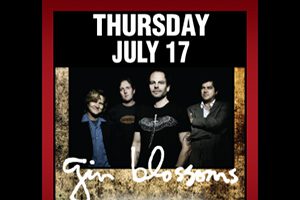 July 17 l 5:45 l Roanoke Island Festival Park
Brew Thru is proud to announce their Summer Concert Series that brings Gin Blossoms to the Roanoke Island Festival Park. They have been together since the 1980's and are from Tempe, Arizona. Names the "Best Unsigned Band in America". Tickets available online.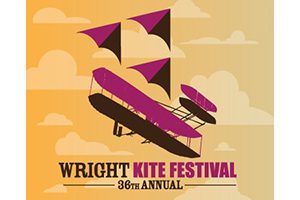 July 19 – 20 l 10AM – 4PM l Nags Head, NC
Kitty Hawk Kites welcomes you to dream of taking flight at the Wright Brothers National Memorial. You can walk through the museum and learn about the origin of aviation and then put it all to the test as you fly your kite outside. Larger than large kites will be on display to get the creative juices flowing for when you make your own free kite.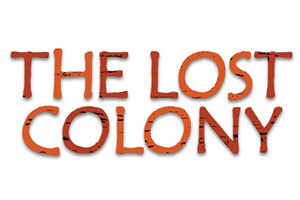 June 23 – July 25 l 9AM – 2:30PM l Roanoke Island, NC
Do the children have big dreams of acting and fell in love with The Lost Colony? They offer 5 day Theatre Arts Camps in 3 different sessions (6/23-6/27, 7/7-7/11, 7/21-7/25). Camp hours are from 9AM – 2:30PM Monday through Friday and each session differs in price. This is a great way for children to make friends here on the beach!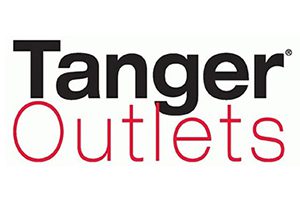 July 8 – August 19 l 1 – 4PM l Nags Head, NC
Every Tuesday Tanger Outlets will do a little something extra while you walk the covered outdoor walkways. There will be interactive activities for the whole family to do. Great event for the kids. Whether it's face painting, balloons, and more they will all leave with a smile on their face. This event is free to the visitors of Tanger Outlets and will be set up along the sidewalks.