May 2, 2014

June brings an array of good things, but the best one… SUMMER. Kids are out of school, weather is warming up, ocean is warming up, it's time to kick back and enjoy the Summertime with your family on the Outer Banks. Beach it by day, and enjoy these events by night. It's Summer and time for worry-free, easy living.
April – December l Waterfront Manteo l Manteo, NC
Every first Friday of April through December, Roanoke Island Festival Park puts on a wonderful family day full of fun. All of your senses will be alive as you listen to the live pulses of local music in the street, taste the food specials throughout Manteo's diverse eateries, and catch the live magic, artisans, period-dressed actors and much more.
Faire Days Festival
Every Wednesday l Scarborough Faire lDuck, NC
Located at Scarborough Fair Shoppes in Duck, NC every Wednesday afternoon starting May 28th and running through September 10th. Free admission for a day of family fun! Live Band every week, juggling, puppets, face painting, ice cream, make your own sand art and so much for the whole family to enjoy.
June 4 l Market Place Shopping Plaza l Southern Shores, NC
Outer Banks Runcations presents a 5k road course on Wednesday June 4th in celebration of National Running Day. This is a day for runners nationwide to come together and declare their passion for running, their improvements, and their yearly goals. Celebrate life as you also celebrate a simple, inexpensive and fun sport.
June 2- August 18 l Roanoke Island Waterfront l Manteo, NC
Every Monday is kids night at the Lost Colony sponsored by Kitty Hawk Kites. All kids 12 and under are free every Monday night with a paying adult ticket. Bring the family and go back in time with the 200+ actors of the Lost Colony as they take you through epic battles and Indian dances.
Movies on the Sound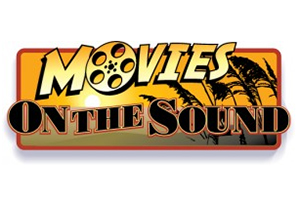 June 6 – June 27th l Nags Head Event Site l Nags Head, NC
Pack a picnic, bring the family for free outdoor movies on the sound. Located at the beautiful waterfront Nags Head event site every Friday night. Kitty Hawk Kites will bring their Rock climbing wall that is $5 for 2 climbs on the 27th. Movies are free, parking is $10 per car during the month of June at the Nags Head Event Site only!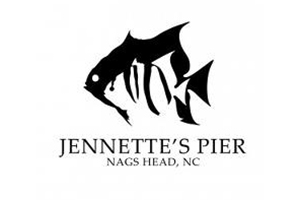 June 2 – August 28 l Jennette's Pier l Nags Head, NC
What better way to bond with your family on the Outer Banks than by fishing together. You will learn the basic but also necessary skills to catch a fish such as casting, how to tie your rigs, and catch and release techniques. You will also be informed of popular species of fish that hang out around the pier and typically are caught.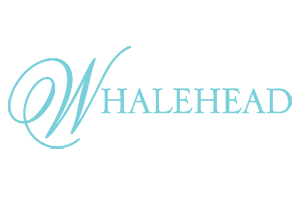 June 4, 11, 18, & 25th l Whalehead Club l Corolla, NC
Conveniently timed in the middle of your vacation week to help you cope being on vacation with all 3 generations of your family. Offering beautiful waterfront views at the Whalehead club, flavorful wines, and tasty eats. With $25 admission you will receive a coupon for audio interpretation tour of Whalehead. Free for non-drinkers.
June 7 l Waterfront Manteo l Manteo, NC
Occurring the first Saturday of every June, this is an event meant for the whole family to enjoy. This day originated in 1976, which was the only year it was a 2-day event. Their promise to families is free, fun, festivities for the whole family. From the live music, delicious food, crafts and entertainment, it will be a great day. Festival opens at 9AM.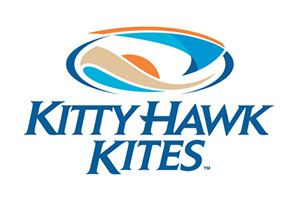 June 7 & 8 l Jockey's Ridge l Nags Head, NC
This is the 32nd Annual Rogallo Kite Festival and will take place at Jockey's Ridge State Park and Jockey's Ridge Crossing. This event is free to the public. This will be two jam packed days of kite flying to honor the great Francis Rogallo. He was a NASA scientist and invented the flexible wing. This in turn started the sport of hang gliding.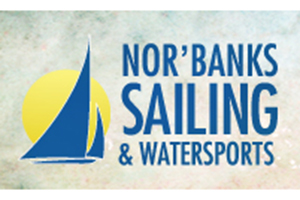 June 7 & 8 l Nor'Banks l Duck, NC
The 10th Annual Duck Cup Regatta is one of the best around town. This Multihull Sailors all meet and battle it out for the Duck Cup. This is a 2 day long event out of Nor'Banks running from 10AM – 6PM. The distance race includes one leg to Corolla and one leg to the Currituck Bridge. The cost is $50 for registrations per boat.
June 8 l 1 – 6PM l Bonzer Shack
Surfng for Autism is guilty for planting that surfing bug as they teach over 50 kids with Autism how to ride their first wave. Bonzer Shack puts on an awesome benefit featuring a silent auction, live music, raffles, bunking booth, photo booth, face painting, temporary tattoos and so much more. All proceeds go to Surfing for Autism.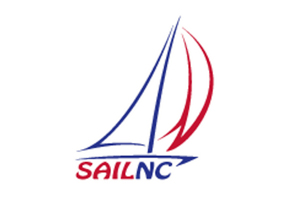 June 9 – 14 l Wanchese Marina l Wanchese, NC
Bringing the first major regatta on Roanoke Island. Expected boat participation is around 50, along with BBQ fish dinner, Heavy hor d'oeuvres, and award celebration. Through the week boats from all over will be battling to out of the 2014 ISAF International A-Class Catamaran North American Championship title.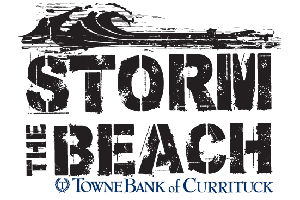 June 15 l Jennette's Pier l Nags Head, NC
Storm the Beach is an obstacle course that takes place on our beautiful Outer Banks beaches. You will run as fast as you can, crawl as low as you can, carry as much as you can, and have fun while doing it. Enter as an individual or a team in the 0.75 miler, 3 miler, or 5 miler. Beer, beverages, awards, and fun in the sun await your completion.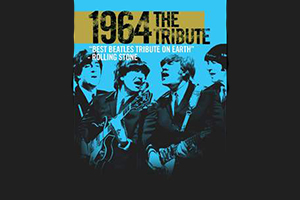 June 15 l Lost Colony l Roanoke Island, NC
The Band 1964: The Tribute will take you back on a journey through a rock musical era in history that we will always remember. The way that music made us feel then, will return back to our soul when performed live. 1964 band has toured all over performing at major events such as Red Rocks in Denver, Colorado. Tickets range from $30-$60. VIP tickets are available and very limited.
Outer Banks Sunrise 5k & Little Crab Crawl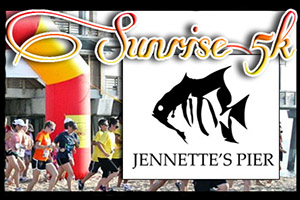 June 18 l Jennette's Pier l Nags Head, NC
This is an out and back course. Race start time is at 7:30AM. It will be on the wide beaches of Nags Head so shoes… not required! This will be a chip time event and awards will go to the top 3 winners of the male and female division. The children's 100 yd crab crawl follows the Sunrise 5k at 8:30AM. Trophies to top 3 boy and girl finishers.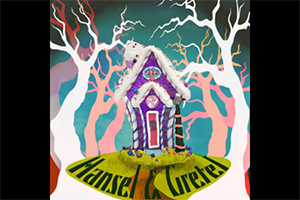 June 18-20 l Roanoke Island Festival Park l Manteo, NC
The Children's Theatre of Charlotte displays a new twist of this timeless fairy tale. As you and the family watch the performance, each of you will be taken on a journey through an enchanted forest. For children 7 and older. Tickets are $5. Show time is 10:30AM at the indoor theatre so great for something to do on a rainy day.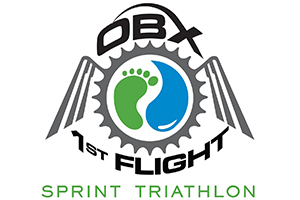 June 21 l Manteo Waterfront l Manteo, NC
This is the very 1st Annual OBX TRI FEST. Competition will take place at the waterfront in Manteo. TRI season all begins with this event that the whole family can do together. A portion of proceeds will go to OBX GO FAR local program that fights child obesity. Events will begin between 8AM and 8:30AM.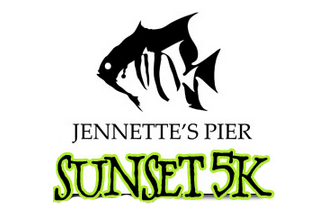 June 26 l Jennette's Pier l Nags Head, NC
Not one to run at sunrise? Well this is the perfect event for you. This is an out and back course beginning and ending at the beautiful Jennette's Pier in Nags Head. Whether you want to run, jog, walk, wear shoes, or go barefoot this is a run for the whole family. Trophies for top 3 male and female finishers.
Brew Thru Summer Concert Series
June 26 l Roanoke Island Festival Park l Manteo, NC
A Summer concert series going on all Summer long at the Roanoke Island Festival Park. First in line, Bruce Hornsby and the Noisemakers live in concert. Special guests Pat McGee Band and ChessBoxer. Tickets are $35 for this show, or you can make it to all 3 Summer concerts for $105. Tickets available online.
June 26 l Duck Town Park l Duck, NC
The Duck Summer Concerts Series takes place Thursday nights running from June 26 to August 21 right in the town lawn. The first performer is Sean Olds and The Chuch of the Eternal. Bring the family, a picnic, and a blanket and enjoy the Duck family oriented atmosphere. No chairs needed, there is available bench amphitheater seating.