April 11, 2014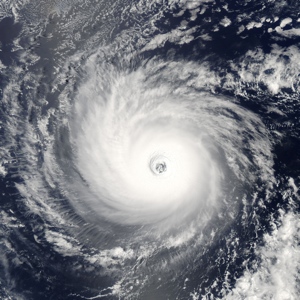 The forecasts are in.  Researchers from Colorado State University announced on Thursday their predictions for the 2014 Atlantic Hurricane Season, and the numbers look promising.  The bottom line – the team expects only nine named storms, three hurricanes, and one major (category 3 or above) hurricane.
On average, around twelve named storms are par for the course as well as six hurricanes and three major ones.  The probability of landfall on the United States is usually around 30%, this year's prediction is 20%.
Why the drop?  The Colorado State team says there are two main reasons: cooler than average temps in the Atlantic Ocean and the likelihood of at least a moderate El Niño developing late summer.  Dr. Phillip J. Klotzbach states "The tropical Atlantic has anomalously cooled over the past several months, and the chances of a moderate to strong El Niño event this summer and fall appear to be quite high…historical data indicate fewer storms form in these conditions."
The Weather Channel's predictions are slightly higher than CSU's but lower than average overall.  For data comparison purposes, perhaps we should look for European forecasts as their hurricane tracking models proved far more accurate in recent years.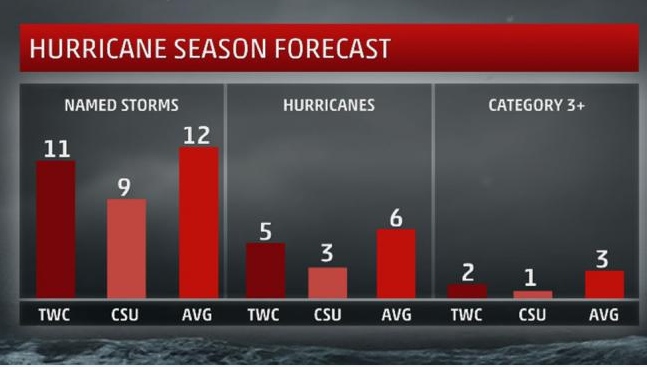 While the forecasts for hurricanes this season are lower than average, preparedness is paramount no matter what.  Take 1992 for example; there were only six named storms that season, one of which was Hurricane Andrew which ripped through South Florida in its category 5 status.  The moral of the story is to always be prepared and ready for action.  These numbers look promising… but they are just that: numbers.