September 25, 2017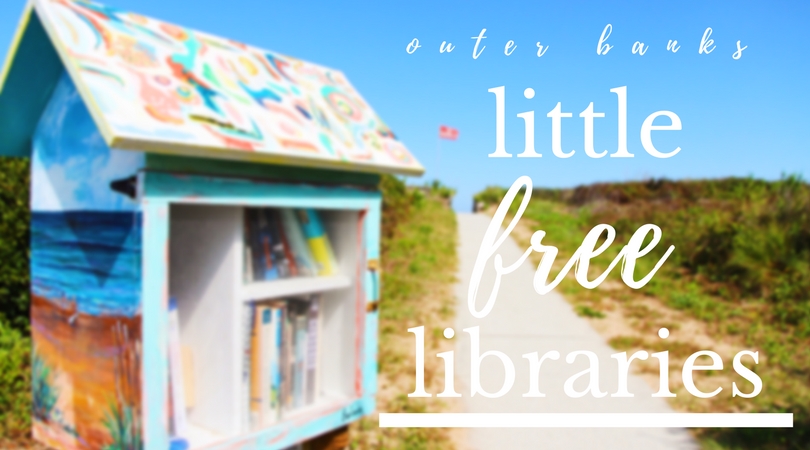 As a former school librarian, Lori Keating understands the importance of reading. So when she decided to retire to the Outer Banks, she could think of no better way to continue inspiring reading in the community than the Little Free Library project.
"I just thought, wouldn't it be great to have [a little free library] at a beach access?"
Two years later and Southern Shores is now home to four little libraries. You might notice them at some of the town's most popular beach accesses—Chicahauk, Triangle Park, East Dogwood, and Hillcrest. The vibrant fixtures are evocative of oversized birdhouses, with their sloping roofs and vividly painted exteriors. These little libraries aren't just a home for books but they're also functional pieces of art thanks to local artists. With the help of Made in the OBX, Keating contacted local Outer Banks artists including Dawn Moraga, Carolina Coto, Barb Noel, and Kim Folds. These talented women donated their time and talent to transform the simple boxes with their artwork. Each library has a unique design, from a classic Nags Head Style cottage to cheerful clouds floating above a beach scene.
Before the libraries came to fruition, however, Keating had to go before the Southern Shores Civic Association (SSCA) to propose her community project for SSCA maintained beach accesses.
"Everyone loved the idea," says Keating. With the town on board, Keating and her husband got to work on building the small structures. Resting on top of 6-by-6 posts and cemented 5 feet in the ground, they were built with the intention of being hurricane-proof and surviving the general beatings all coastal structures endure. To ensure that the little libraries will weather the hurricanes and whatever else may be thrown at them, Keating has enlisted the help of stewards. These community members are responsible for checking on their designated library from time to time. While the stewards keep an eye out for weather damage, they also curate the books to ascertain that the libraries include a range of books appropriate for both adults and children.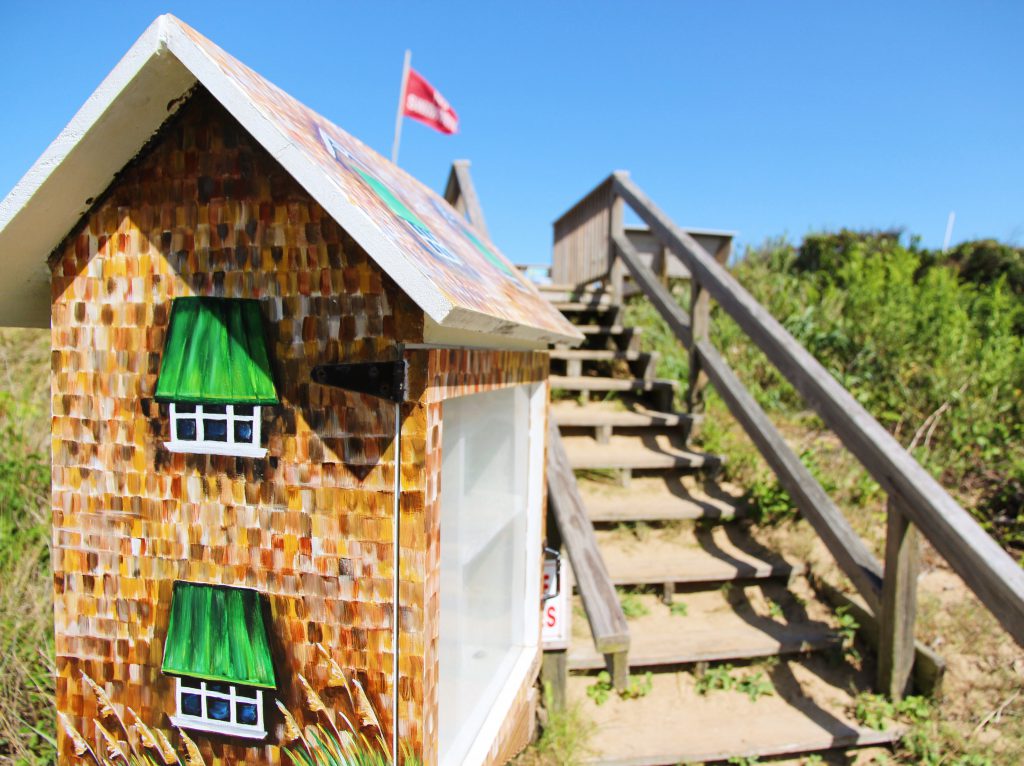 Besides the books, each library includes a notebook and pen for visitors to leave a comment. Keating says that so far, the feedback from the community is positive. And that's the great thing about these little libraries—they offer a way for both the local community and vacationers to become involved. The project is entirely a group effort, from the artists who donate their talents to embellish the boxes, to the stewards who maintain their upkeep, and the visitors who cycle the books. In keeping with Keating's vision, the libraries are "low-key;" you can leave a book, take a book, or just return it on your way home from the beach.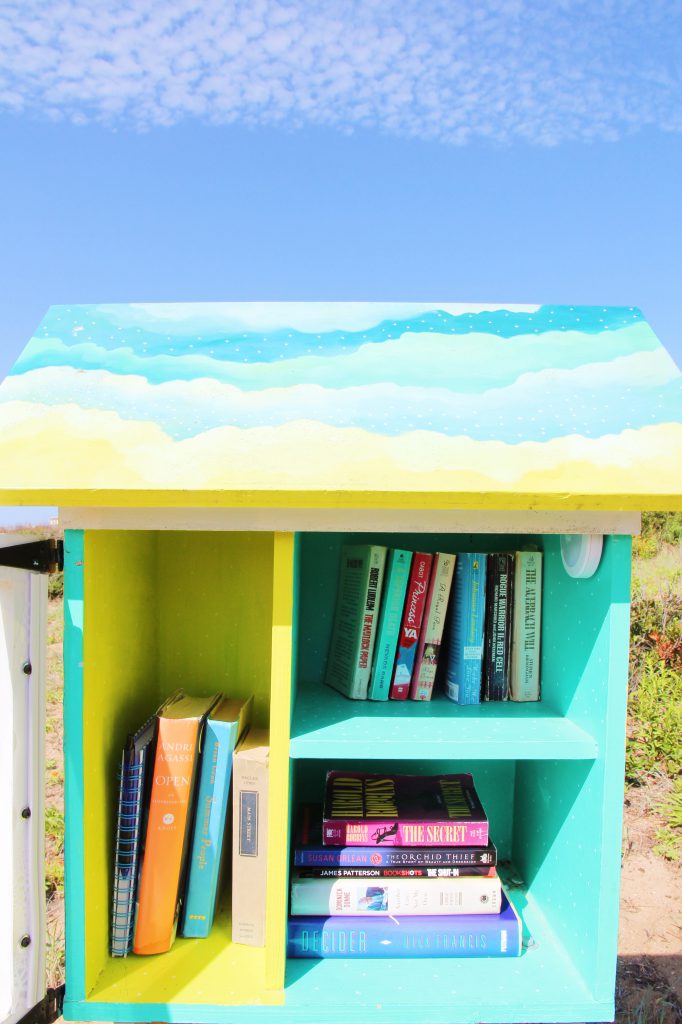 If you're interested in learning more about the Little Free Libraries project, you can read about their mission and find a library near you on their website. To see more of the Outer Banks libraries, follow their Facebook page.
The libraries won't be restricted to Southern Shores for long. Keating has plans to expand the project into Kill Devil Hills and Duck in the next year. Keep your eye out during your next Outer Banks vacation for these charming little fixtures. And be sure to grab a book for your day at the beach!