July 21, 2011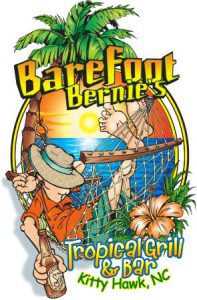 Barefoot Bernies– This tropical grill and bar, located at milepost 4.5, is a fun place for the whole family! Southern Shores Realty picks Barefoot Bernies for their Gourmet Pizza's, and yummy appetizers. The menu varies from pasta to seafood to delicious steaks. There is no doubt that everyone will have a great time while dining at this tropical restaurant, but do not wait all afternoon for it does get busy early! Definitely worth the wait though if you get there a bit late. Bernie's also has live music throughout the week.
Duck Donuts– Southern Shores Realty chose Duck Donuts, because they deliver free samples to our office every Saturday and Sunday morning for our guests! Located in Duck, Kitty Hawk, Kill Devil Hills, and Corolla. They create their donuts from scratch, with a special combination; "Warm, delicious, and made to order" is Duck Donuts way! Also try a cup of their locally roasted premium "Kill Devil Hills" coffee for a morning mouthful of delight!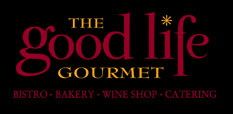 Good Life Gourmet– Good Life Gourmet, located at milepost 4.5, has such a large selection that it is just perfect for OBX vacationers. If you are the average family, where no one wants to eat the same thing, then this is the pick for you. The Good Life opens daily with a full breakfast menu, take-out and boxed lunches, wonderful bakery, and fresh deli for the sandwich lovers out there. Also, they have a wide variety of bistro selections, and SSR favorite thing about Good Life Gourmet is their new pasta nights on Thurs, Fri, and Sat nights from 5-9!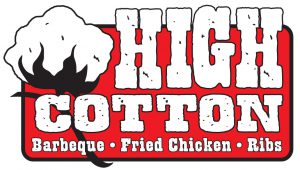 High Cotton BBQ– High Cotton BBQ is a favorite lunch spot for the  Southern Shores Realty Staff. We often use High Cotton BBQ for luncheons at the office for special occasions; so it is definitely on our favorites list! High Cotton gives you a nice southern feel when you walk in, and is known for its Barbeque, Fried Chicken, and ribs. They cook with consistent temperatures along with long hour cooking with hickory coals. Grab a glass of the sweetest sweet tea here, and appreciate the south!
Pizza Stop– We adore Pizza Stop not only for their delicious NY authentic style pizza, but also because it is practically right next door! So while checking in at Southern Shores Realty you can grab the family a pizza to finish up the long travel. Pizza Stop delivers for free, and also delivers ice cold beer. They hand toss the dough, and prepare their own sauce, then cook your order on a stone deck oven, VERY delicious! Located at milepost 1, right across from Home Depot.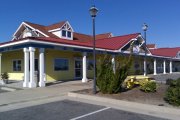 Coastal Provisions– Coastal Provisions is also a neighbor of Southern Shores Realty which again is why we love going here for lunch! Also, for their BOGO Monday nights when they offer a buy one plate to go and get a plate for free. Coastal Provisions has their very own full service butcher, fresh seafood, seasonal produce, chef-pampered foods, specialty cheese, and wine & dine. They have such a great variety that you can either shop from or eat it in. Coastal Provisions also provides a catering service for your large occasions, and live music throughout the week for customers to enjoy! Located at milepost 1 in Southern Shores Crossing.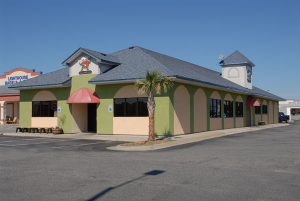 Tomato Patch– Tomato Patch is a family style restaurant, located in Corolla, NC. Southern Shores Realty appreciates Tomato Patch for it's quick and friendly service. They offer variety in their menu including great pizza, pasta dishes, cold subs, and selective seafood. Kids may also create their own pizza pans with all ingredients included on Thursday nights, "kids night." Tomato Patch stays open 7 days a week until 11 p.m during the summer months!