July 9, 2014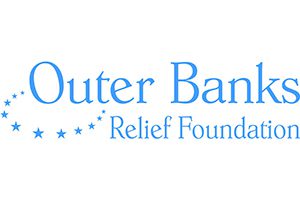 Why run a race on the road when you can take on the challenge of running the Sandbar 5k? This race is presented by PNC bank and benefits an amazing organization, the Outer Banks Relief Foundation. They raise funds to help people on the Outer Banks with debilitating diseases and also families in crisis. What better way to help raise money than by running together? It's a win-win for everyone!
The 13th Annual Sandbar 5k is August 3 with a 7:30A.M. start time. The race is an out and back course on the beaches of Kitty Hawk, NC. The start and finish line are located at the famous Kitty Hawk bath house beach access which is located next to Black Pelican. This is the only 5k race on the beach on the Outer Banks. This race welcomes everyone from walkers to runners.
Every runner receives race swag including a t-shirt and post race party. This is a timed event and winners get some of the best prizes on the beach. First place male and female receive medals and a vacation package on the Outer Banks. The 2nd and 3rd place male and female runners receive medals along with gift certificates. They also recognize the top 3 finishers in the each age group division with medals.
As far as recommendations go. I would hydrate, hydrate, and hydrate some more. Even though the race is early, if your body isn't used to running in sand, it will be working a lot harder than it does on a normal run. Also while on the topic of not being used to running in sand, shoes! Last year, I decided to run barefoot and it worked out great for me. It was pretty even with runners wearing shoes and runners deciding to go barefoot. If you wear shoes, its inevitable that your shoes will get wet. If you go barefoot, it's possible it could slow your time or cut your feet on shells.
Whether you're walking and taking it all the beautiful views or racing to win that Outer Banks vacation package, it's a great event to do with the whole family. Along with the Flying Pirate Half Marathon, this race is dear to me as it was the first medal I received for running.
Not going to be on the Outer Banks during this week? Well there are plenty of races going on all year long. Here is a list of the races on the Outer Banks during the 2014 year.