November 23, 2021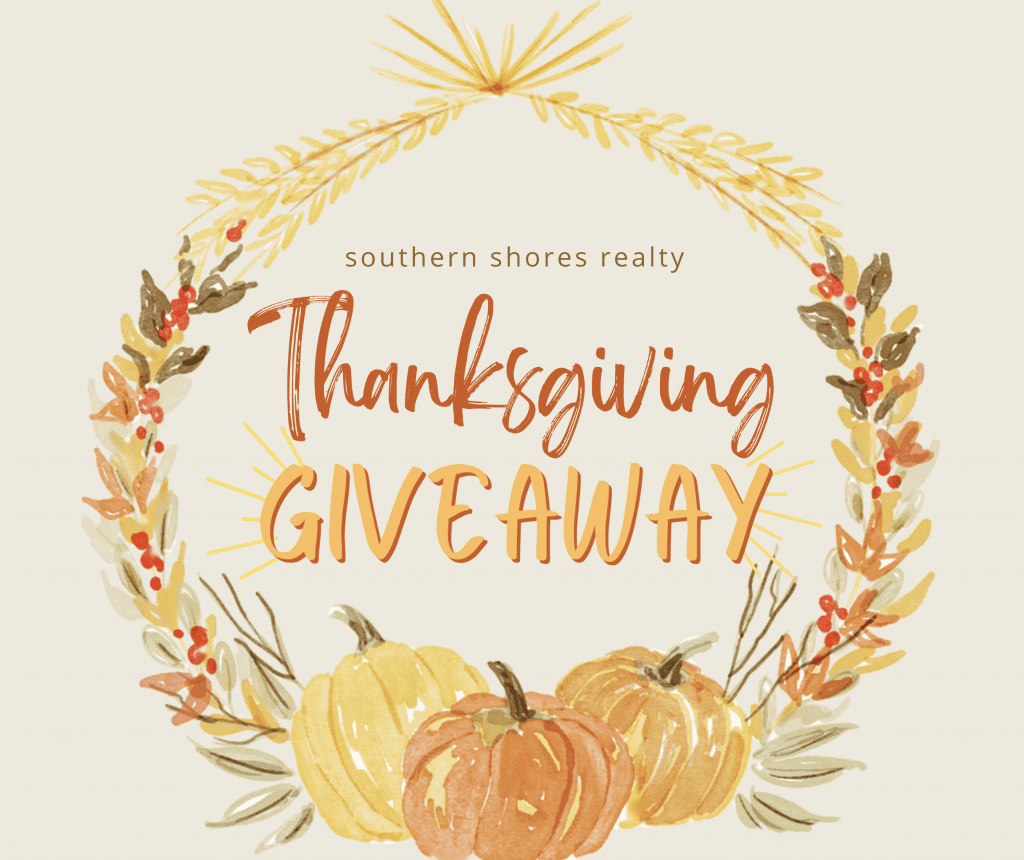 It's the season of giving! This Thanksgiving we're doing a fun little giveaway in the spirit of gratitude. We will send gift cards for our local partners to be used on your next Outer Banks vacation!
What are you grateful for?
How to enter:
"Like" us on Facebook
Tell us with a comment, and photo if you'd like, that depicts what you're grateful for!

Don't have a Facebook account? We will accept email submissions as well.
Submit what you're grateful for via email to kknutson@southernshores.com
We will randomly select a winner, who will be notified via either Facebook messenger or email (dependent upon how entry was submitted) so keep an eye on your inbox during the first week in December.
Thank you for your participation. We hope you have a happy and healthy holiday season!