July 3, 2014
Well, despite Hurricane Arthur bringing a large wallop to the Outer Banks today, there's still plenty of activities and events to enjoy this week on the Outer Banks.  Things to do range from outdoor activities to annual events for kids.  Without further ado, I present to you my picks of OBX activities this week, July 4-12, 2014.
Free Fishing Day
Well, Friday morning may be a washout… but don't let that stop you from a little late afternoon/evening fishing.  This is the one day a year that the NC Wildlife Resources Commission allows everyone to fish without a license and it needs taken advantage of!  (This counts for crabbing too)
Outer Banks Fireworks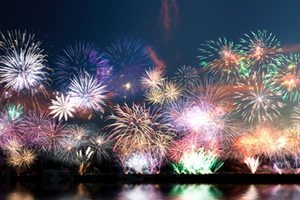 They aren't going to be on July 4th, but they've been rescheduled and are making for a whopping 3 nights of enjoyment!  See our updated OBX fireworks guide to find out where the shows are Saturday, Sunday, and Monday nights!
The Lost Colony Free Kids Night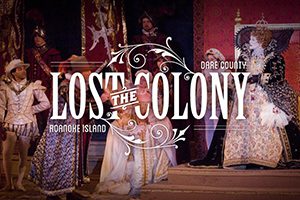 A person very close to me always says: "If it's for FREE, it's for ME!"  What wise words!  Every Monday in July you can bring the kiddos out to The Lost Colony outdoor drama and get a free ticket for them with each paying adult.  To boot, the show starts a half hour earlier at 7:30pm compared to 8:00pm. Wowee!
Brew Thru Concert Series Presents: LIVE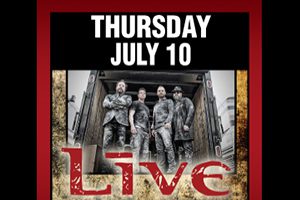 Live is really good live!  (Had to say that) You can go see Live perform live this week at Roanoke Island Festival Park on Thursday, July 10, 2014.  Holding the rest of the puns back the band is really good and the facility is a remarkable place to see a concert.  The good folks at Brew Thru are doing concerts all summer long and it makes for a great mid-week evening out!
All Kinds of SUP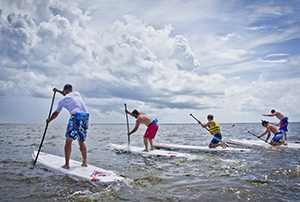 There really is all kinds of SUP (Stand Up Paddleboarding) going on this weekend on the Outer Banks.  July 10 is the BIG SUP One Design Series, where first timers and professionals alike paddle all around together.  Kitty Hawk Surf Co. is the sponsor and while the event is free and open to the public, you'll need to sign up at their Duck location at 10am for it.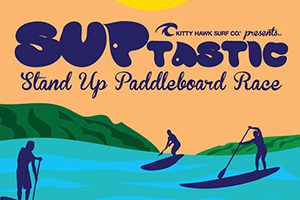 Our other SUP event is "SUPtastic", a WPA sanctioned paddleboard race that starts at the bridge in Roanoke Island Festival Park and goes through Shallowbag Bay and around the park.  More information can be found here.
Thanks for reading all!  Here are links for more July OBX events, annual Outer Banks events, and our entire Outer Banks blog.  See you next time!