June 22, 2019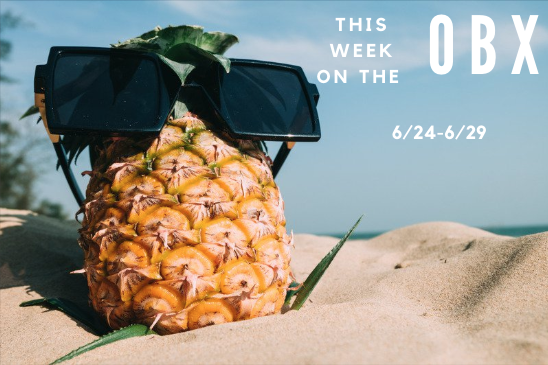 Monday June 24th
OBX Brewing Station's Brew & Arts:
Every Monday the OBX Brewing Station hosts its Brew & Arts program web. The event begins at 5:30pm and will last until 8:00pm. The event is family friendly and includes local artists, live music, and great food and drinks! (600 S Croatan Hwy, Kill Devil Hills, NC 27948)
The Lost Colony: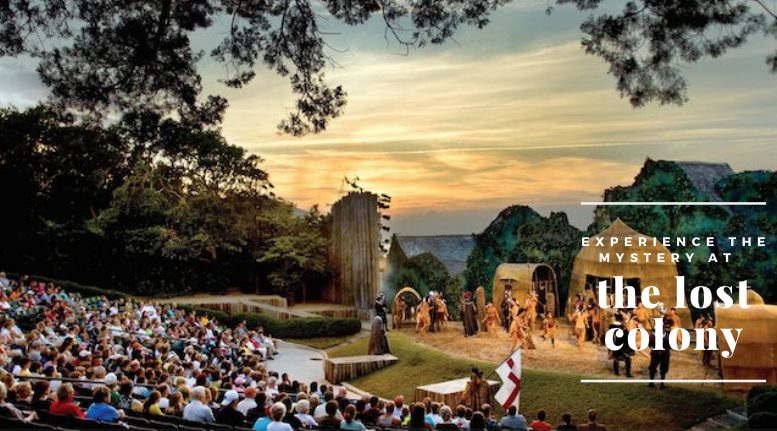 During your stay on the Outer Banks make sure to check out The Lost Colony. A favorite of locals and tourists alike, this play has been staged since 1937. Join the millions that have already seen this spectacular show every Monday through Saturday during The Lost Colony's 82nd anniversary season. You can purchase tickets here. (1409 National Park Drive, Manteo, NC 27954)
Tuesday June 25th
Children's Interactive Theater:
On Tuesday morning, members of the NC Aquarium on Roanoke Island will be traveling to Duck to preform. The performance will be audience interactive and will feature live animals, so make sure to bring the kids. The gates to the Duck Amphitheater will open at 9:45am with the show starting at 10:00am. There is no charge for tickets, however, seating is on a first-come first-serve basis. (1200 Duck Road, Duck, NC 27949)
Yoga on the Green: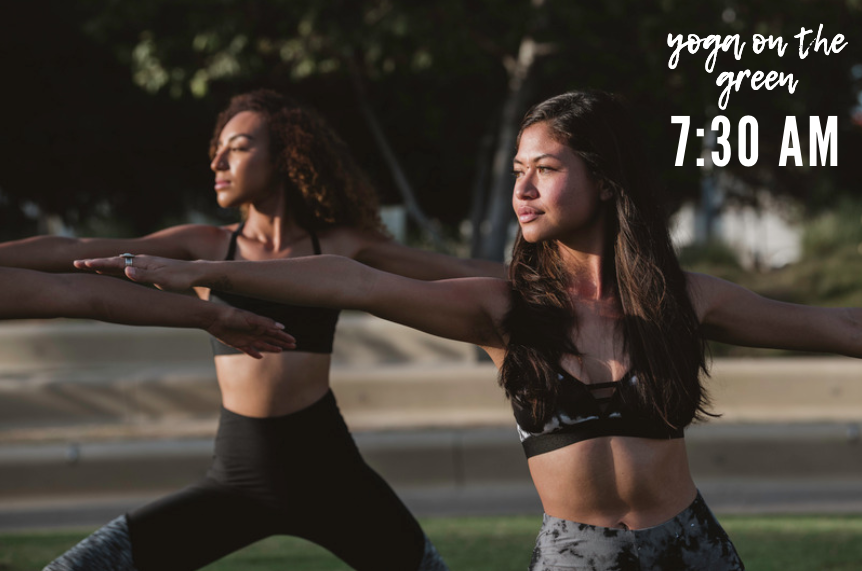 Struggling to truly let your body relax while on vacation? Join the Town of Duck in their weekly morning of yoga. The Yoga class begins at 7:30am on the Duck Town Green and runs until 8:15am. Bring a yoga mat or beach towel and water for your own comfort. (1200 Duck Road, Duck, NC 27949)
Wednesday June 26th
Dynamic Flow on the Green:
Trying to work off the Duck Donuts you had for breakfast yesterday? Dynamic Flow on the Green is a perfect opportunity to have fun and be active. The workout is practical and playful workout for both the amateur and the athlete. Don't forget to bring water! (1200 Duck Road, Duck, NC 27949)
Little Red and the Big Bully Wolf:
Learning life lessons isn't always fun, but in this case it can be! Join Little Red and many other fairy tale stars like the three little pigs, and the boy who cried wolf as they learn to face their fears and stand up to the Big Bully Wolf. With Little Red's help, learn to identify, report, and resist bullying. The show will run Wednesday and Thursday at 10:30am at a cost of $5 per ticket. (1 Festival Park, Manteo, NC 27954)
Thursday June 27th
Village of Nags Head 5k/1Mile Race Series 2019:
Looking to catch the runner's high? Drive down to Nags Head to participate in their 5k/1 Mile Race series. This is an event for runners of all levels including but not limited to the walker, the stroller, and the racer. Visit their website here to learn more! (5000 S Croatan Hwy, Nags Head NC 27959)
Royal Tea at the Lost Colony
On Thursday evenings, experience the once-in-a-lifetime opportunity to sit down for Royal Tea (and sweets!) with the Queen's Master of Ceremony and Sir Walter Raleigh, as you wait to be presented to the Queen. You may even have the chance to take a picture with Her Majesty. Click here to learn more and purchase tickets.
Concert on the Green – 120 Minutes:
If you are currently wishing to be back in the 90's, make sure to come out to watch band 120 Minutes perform the finest assortment of 90's alternative and rock hits. A tribute band located out of North Carolina's triangle area, 120 Minutes is not a band to pass on. (6:30pm – 8:00pm, 1200 Duck Road, Duck, NC 27949)
Friday June 28th
Andy Beningo with Kate Brindle:
Don't miss your chance to watch one of the 40 Best Up and Coming Comedians in the country during your time spent on the Outer Banks. Andy Beningo is "hailed for his clean and 'every man' style, and has become on the the most in demand comedians today. Click here to learn more and purchase tickets.
Community Drum Circle With the Bohemian Song Society at Dowdy Park: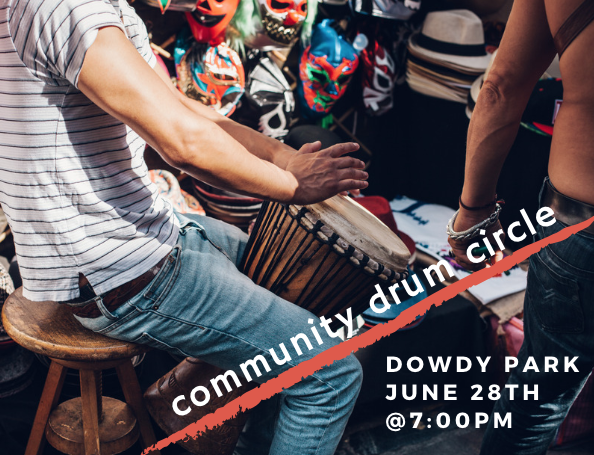 Taking place from 7:00pm – 9:00pm, the Community Drum Circle is the perfect way to kick off your weekend. Join the Bohemian Song Society at Dowdy Park for a night full of drumming, dance, and hula hoops. Keep your eyes peeled for the occasional fire dancer. (3005 S Croatan Hwy, Nags Head, NC 27959)
Saturday June 29th
Linus Quilt Exhibit:
Duck Town Hall welcomes the talented knitters and quilters from Project Linus to display their handmade quits this summer. Project Linus aims to comfort children by making quilts for those who are struggling with illnesses or facing hardships. These quilts will be on display throughout the month. Click here to see the exhibit's hours. (1200 Duck Road, Duck, NC 27949)
Farmer's Market at Manteo: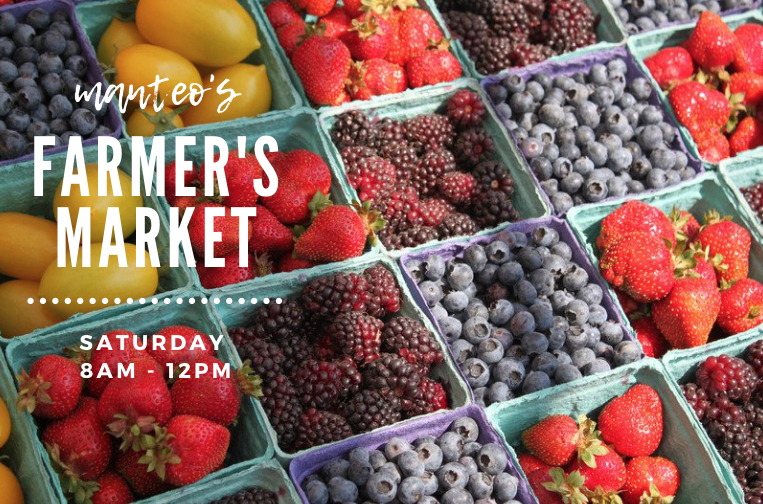 Looking for a great way to start your weekend on the Outer Banks? Why not try shopping locally? Come visit Manteo's Farmer's Market on Saturday. From local art, baked goods, jewelry, soap, and produce, there is something for everyone to find! (106 Fernando St, George Washington Creef Park, Manteo, Roanoke Island, NC 27954)
Unfortunately, we can not fit all of the incredible upcoming events into one blog post. Make sure to look back at our previous post here to check for recurring events throughout the summer!