August 10, 2019
Monday August 12th
Summer Brewery Tours:
Every Monday, the Outer Banks Brewing Station offers tours of their wind powered brewery. For only $10, get the chance to learn about the inner workings of the brewery. Although the tour will last around 30 minutes, please plan for 45. There is a limit of 15 people per tour, so make sure to pre-register. After the tour, feel free to enjoy a beer tasting in the backyard. Click here to register online. (4:00PM – 5:00PM, 600 S Croatan Highway, Kill Devil Hills, NC, 27948)
Tuesday August 13th
Movies on the Green – Up: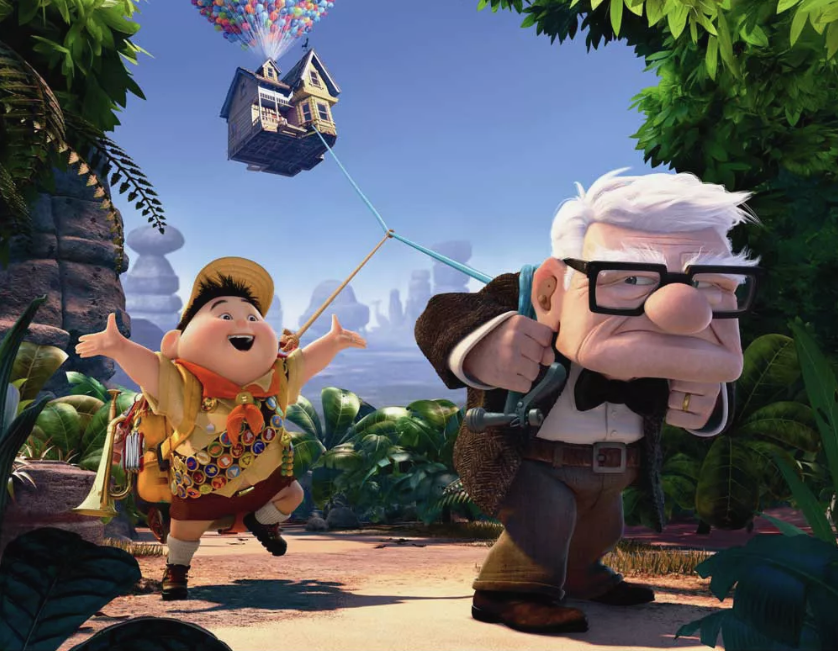 Join the Town of Duck this Tuesday as they watch the adventure of a life time unfold on the screen. Watch Carl and Russell as they journey to South America in search of a lifelong dream. The two make an unusual pair, but they find even more unusual things along their journey. Be sure to watch the story come to life on Duck Town Green at sunset! Feel free to bring chairs, blankets, or coolers. Additional concessions will be available for purchase courtesy of the OBX Popcorn Shoppe. (1200 Duck Road, Duck, NC, 27949)
The Mystery of the Lost Colony – Duck Amphitheater:
Learn more about the early settlers of the Outer Banks and what life in the New World was really like at the Town of Duck's weekly Children's Interactive Theater. The performance will begin at 10:00AM on Tuesday morning, but the gates will open around 9:45AM. Although there is no cost for admission, seating is on a first-come, first-serve basis. (1200 Duck Road, Duck, NC, 27949)
Wednesday August 14th
OBX Pirate Festival: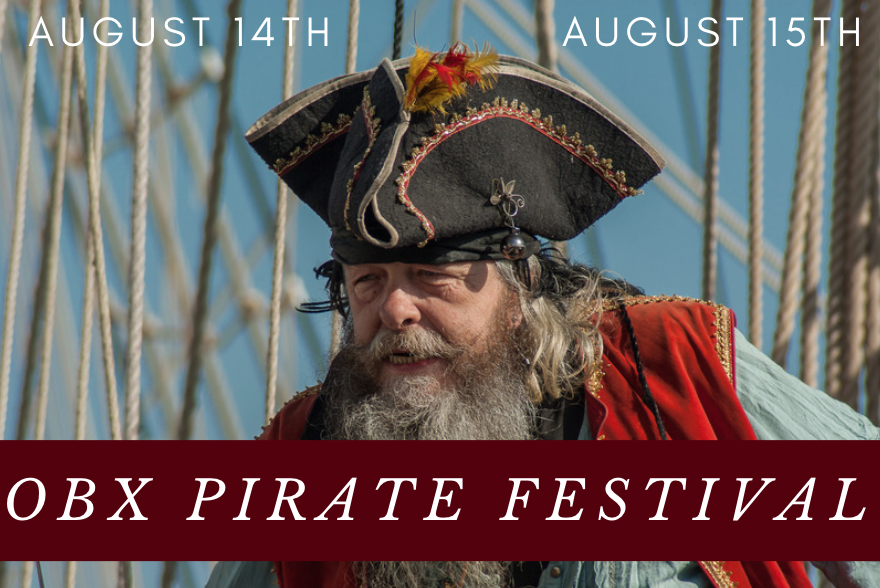 It's time for the swashbucklin' adventure of the year. This Wednesday and Thursday join Kitty Hawk Kites as they host the Outer Banks Pirate Festival. The event is packed with amazing activities for the whole family. Learn more about the history of pirates on the Outer Banks, take your kids to participate in Scalawag school to see if they have what it takes to be a part of the legendary Blackbeard's crew, and get the chance to learn what life was really like from pirates themselves. The event runs from 10:00AM to 4:00PM on Wednesday and Thursday. (3933 S Croatan Highway, Nags Head, NC, 27959)
Bear Necessities:
This program is held weekly at the Creef Cut Wildlife Nature Trail in Manns Harbor. In this program, visitors will learn all about black bears as well as how they thrive in their unique coastal habitat. Following the presentation, visitors can opt to follow an experienced guide in their cars on a wildlife drive to search for black bears and other native species. (5:30PM – 7:00PM, click here for directions)
Alligator River Guided Van Tour:
Join experienced guides from the Alligator River National Wildlife Refuge on a personal tour through the popular areas for viewing and photographing wildlife in the refuge. The refuge recommends bringing insect repellant, sunscreen, drinking water, and wearing comfortable walking shoes. The tour runs from 7:00AM – 9:00AM on Wednesdays and 5:00PM – 7:00PM on Thursdays. (Miltail Road and Highway 64 West of Manns Harbor, Manns Harbor, NC, 27953)
Thursday August 15th
38th Annual New World Festival of the Arts: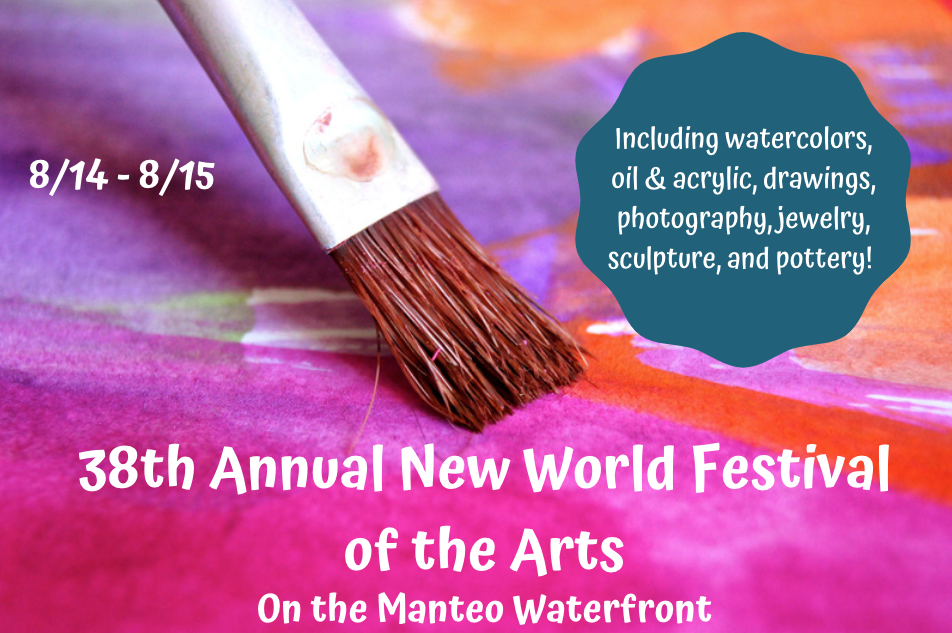 This week, world-class artists will travel to Manteo for the 38th Annual New World Festival of the Arts. The show is free for all guests and will feature a variety of art including watercolors, oil & acrylic paintings, drawings, photography, jewelry, sculpture, and pottery! Over 5,000 people visit the Festival of the Arts each year. The festival updates visitors on current trends in the visual arts as well as acquaints them with the historic Town of Manteo. (10:00AM – 5:00PM, Downtown Manteo Waterfront)
doby – Concert on the Green:
A band said to bring "the soul back to Duck", doby features five extremely talented musicians. Robin Easter brings grace in her electric stage presence. Justin Horth (Drums) and Leo Kishore (Bass) create the groove that is sure to make you move. Jeff Yetter on the Keys will set your mind dancing. Lastly, Marcus Horth (Guitar & Vocals) will lay down the funk and make the night electric. (6:30PM – 8:00PM, 1200 Duck Road, Duck, NC, 27949)
Friday August 16th
Ocracoke Fig Festival:
Ocracoke Island has held a passion for figs for a long time. This year the island celebrates its sixth annual fig festival. Fun Fig Festival activities will take place on August 16th and 17th. The family friendly event is a favorite for locals and visitors alike. Learn about the history of Ocracoke's figs and walk around the fig marketplace to find your fig favorites. All in all, this event is one that you don't want to miss with plenty of activities and attractions for the whole family. (49 Water Plant Road, Ocracoke, NC, 27960)
Pocosin Arts Group Show:
This group show will feature a collection of works from past and present artists of the Pocosin Arts residency program. The exhibit will include works they have made after their experience of living of the river town of Columbia, North Carolina. The work was influenced by a variety of factors including the ecology of the waterways, the land formations, surrounding architecture, and interactions with the people of the region. This show opens on Friday and will run through September 12th. (300 Queen Elizabeth Avenue, Manteo, NC, 27954)
Saturday August 17th
Hatteras Fish Fry: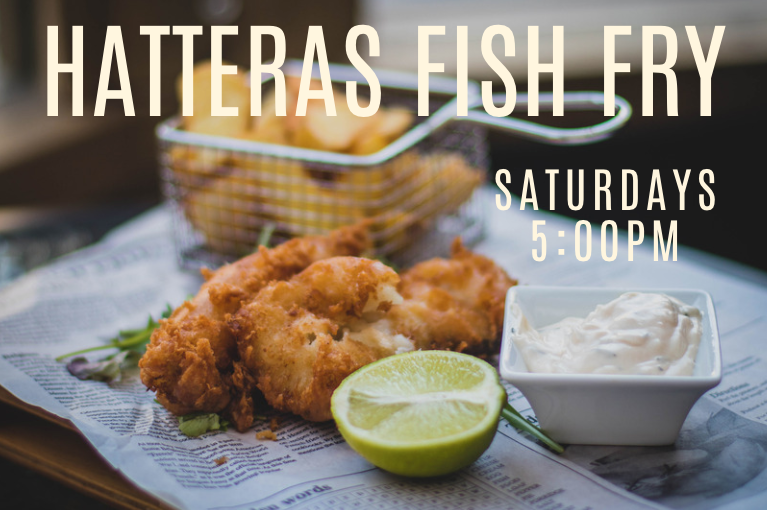 A weekly tradition for both locals and long time vacationers for over 60 years, the Hatteras Fish Fry is an amazing opportunity to experience both the local cuisine and community of the Outer Banks. Not only are fresh catches cooked and fried to perfection, but many delicious sides are added to the mix. Plates are $9 for adults and $6 for kids under twelve, add an extra dollar to top off the great meal with desert. A perfect way to spend a Saturday night! (Hatteras Village Volunteer Fire Department, 5:00pm)
Sunday August 18th
Virginia Dare's Birthday:
Sunday morning from 9:00AM – 2:00PM, the Elizabethan Gardens celebrates the birth of Virginia Dare, the first English child born in the New World. To celebrate, all ticket prices will be discounted. Adult tickets will be $4.30 + tax, and children tickets will be free. While in the gardens, make sure to check out sculptor Louise Lander's marble statue of Virginia Dare. The site will also host a number of activities throughout the morning including a 30% discounted plant sale as well as 10% off Virginia Dare statues. Enjoy games, story hour, and educational sessions about Virginia Dare's legacy. Finish off the fun morning with cake and ice cream in Queen's Rose Garden. (1411 National Park Drive, Manteo, NC, 27954)
Virginia Dare Night:
On August 18th 431 years ago, the first English baby was born in the New World. This Sunday, The Lost Colony holds a special performance in honor of the birth of Virginia Dare. Over the years, this event has become known as Virginia Dare Night. In this performance, the prop used for the baby Virginia Dare is replaced with a special guest performer. Many people across the area audition to be a "Dare Baby", which is a coveted title by locals. Reserve tickets online here as soon as possible, seats will fill up quickly. (7:30PM – 9:30PM, 1409 National Park Drive, Manteo, NC, 27954)
To learn more about the history of Virginia Dare and the Lost Colony click here.