Vacation Rental Management
Welcome The SSR Advantage
We want to represent your OBX vacation home!
Southern Shores Realty is one of the oldest and most respected real estate firms on the Outer Banks, and we have been managing rental properties since 1954. This experience combined with our commitment to developing new and more efficient business strategies provides you with the best representation on the Outer Banks for your vacation home.
We handle over 500 rentals varying from seasonal, year-round, and commercial, of which gross over $20M annually. Our maintenance and housekeeping services consistently rate highly on owner reviews, and our vacation rental marketing program is extensive.
Southern Shores Realty would like to speak with you about representing your vacation rental home. Contact one of our licensed rental managers below to start the conversation and learn how you can solidify your rental income.
Property Owner Testimonials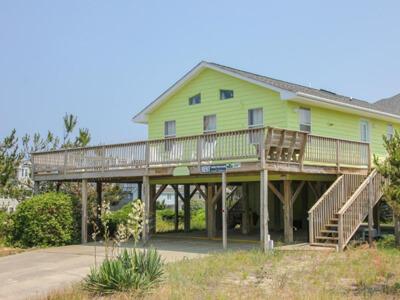 "After 27 years of owning rental property in Duck we are selling our last property with mixed emotions. Of the 4 rental agencies we have used over the years, Southern Shores is by far the BEST! Prompt, considerate service, great employees, and they treat owners with dignity, unlike some other companies. They even send us an annual holiday gift...who could ask for more?!?! Thank you Southern Shores Realty for everything you did to make our rental experience so nice."
- Chris Mathis Baum

The Southern Shores Advantage
Southern Shores Realty has provided comprehensive real estate services to North Carolina's Outer Banks for over 70 years.
In the early 1950s, Southern Shores Realty was the exclusive sales agency for the developer of the Southern Shores community, at 2,600 acres -- the first and largest planned residential community on the Outer Banks.
Our services have grown to include Property Management, Vacation Rentals, Residential and Commercial Leasing, as well as Sales Assistance. We currently employ 33 full and part time year-round staff, of which 13 are licensed real estate professionals, and over 100 seasonal employees.

Dedicated Real Estate Sales Division
Southern Shores Realty prides itself on having one of the most stable and experienced Sales Divisions on the Outer Banks. With 7 full time licensed brokers, and dedicated support staff, you can count on us to meet all of your real estate sales needs.
Long Track Record of Rental Management
Our Rental Division consists of 2 licensed rental and property managers with fully staffed year round reservations and property services departments. We handle over 500 seasonal, year round and commercial rentals grossing over $20,000,000 in rental income annually. Additionally, Southern Shores Realty provides property management services for vacant or second homes. Property management services include security checks for vacant properties, housekeeping, 24-hour on-call maintenance assistance and any other services required by absentee property owners.
On-Time & Reliable Accounting
Our Accounting Department, which includes a full time CPA, is fully automated and staffed with experienced personnel. This department offers bill paying services and direct deposit of rental income to all property owners.
In today's market you need a company that has been successful through difficult economic times. We have this experience and offer professional services that are flexible enough to fit your needs.