Boarding & Veterinary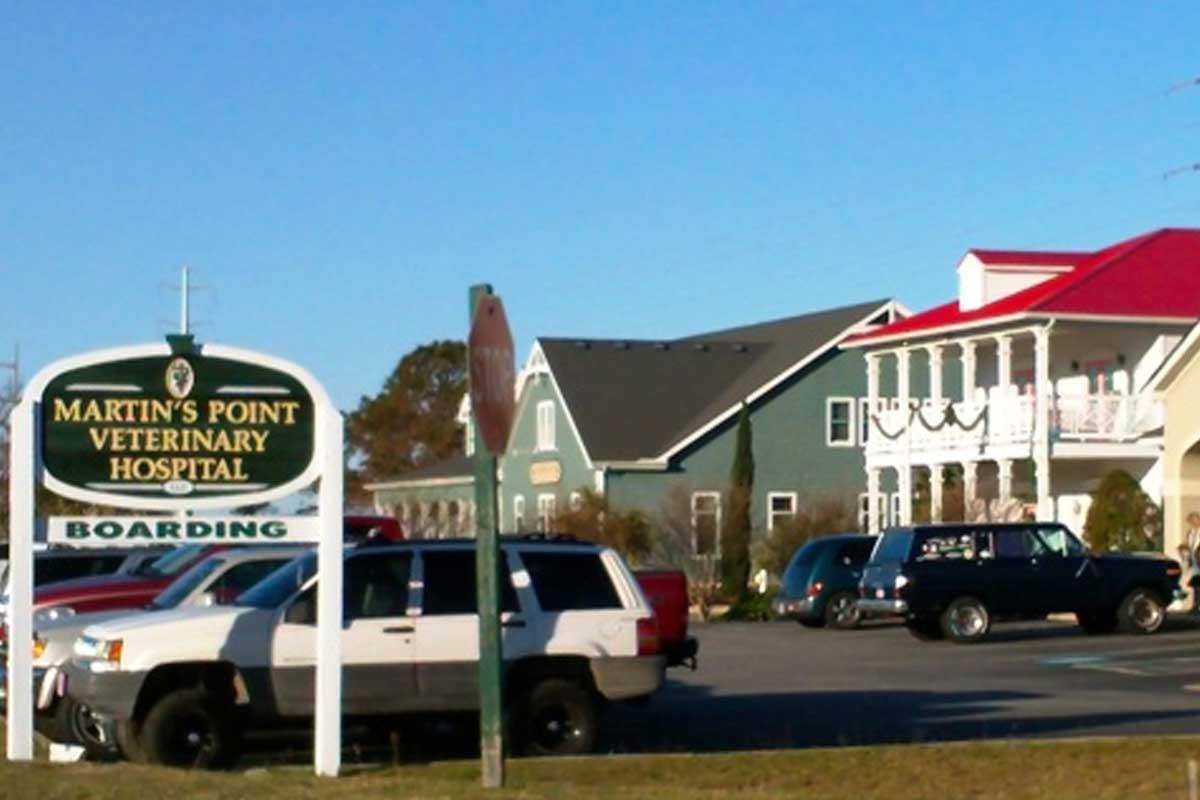 What should you do with your dog while the family goes for an all-day shopping excursion or attend an event that doesn't allow pets? The services below will have you covered!.
Along with possibly needing to board your dog, you may need a vet, for you never know what is coming your way especially on the beach. Yes, it's a sight to see, beautiful, and may we not forget how engaging the beach is for animals. So many new scents to smell, dunes and pilings to explore, miles of sand to play or nap in, and of course the surf to splash around in. You must keep a close eye on your pup, even if he is leashed to your side. The surf can be the most dangerous, and you may end up with a hurt dog if you are not careful. You can put your precious family member in the hands of the following veterinarians, but let's hope you won't have to.

Ocean Sands K-9 Resort
208 Williams Drive
Kill Devil Hills, NC 27948
(252) 441-6501
Martin's Point Veterinary Hospital
6405 N Croatan Highway
Southern Shores, NC 27949
(252) 261-2250
Animal Hospital of Nags Head
Mile Post 14, 158 Bypass
Post Office Box 1748
(252) 441-8611
Roanoke Island Animal Clinic
107 Russel Twiford Road
Manteo, NC 27954
(252) 473-3117
Outer Banks Veterinary Hospital
3723 N. Croatan Hwy Unit 1
Mile Post 4.5 Hwy 158
Kitty Hawk, NC 27949
(252)715-1407
Coastal Animal Hospital
3616 N Croatan Hwy
Mile Post Hwy 158
Kitty Hawk, NC 27949
(252) 261-3960
---
Willow's House" (formerly "Sounds Beachy") on the Outer Banks is located in the Nantucket Community in Duck. The Nantucket community offers an indoor community pool, tennis court, the best sound access in Duck, soundfront gazebo and pier that allow you to easily crab, fish, kayak or just bask in the sun and observe wildlife on th
Community: Duck Type: Condos Location: Soundside Turn Day: Saturday
---