May 31, 2020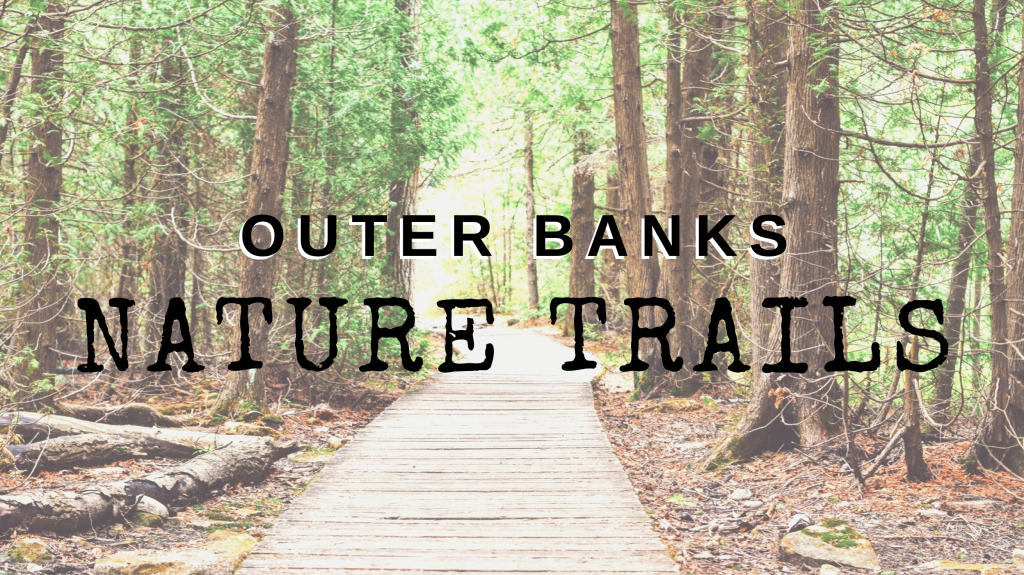 The Outer Banks is most loved for its beautiful sand-swept beaches, whimsical beach shops, and fishing opportunities. Off the beaten path, there lies untouched adventure. Our ancient maritime forests are home to shady trails, lush greenery, and interesting wildlife. It's easy to get away from it all, take some time for oneself (or bring the whole family!) to appreciate the other side of nature on the OBX!
What's amazing is that while hiking these unique trails, one can still smell the salt air, find themselves on a soundfront beach, and maybe even hear the ocean's waves all while getting lost in the greenery.
Perhaps the most beautiful part about these paths less traveled is that they aren't going anywhere. Most of these nature trails are shielded from development, as they're protected. We have some great nature preserves, and Southern Shores Realty is happy to share them with you!
NC Hwy 12, Ocean Hill – Corolla
252-261-8891
Near the end of the paved road, beyond the Currituck Beach Light, lies a beautiful preserve. The Currituck Banks Reserve has a board walk pathway, which is handicap accessible or a natural sand/dirt pathway. If one takes the boardwalk, there will be informational stops along the way, highlighting the local flora and fauna observed in the reserve.
.
.
The Woods Road, Kitty Hawk
252-261-8891
Site Brochure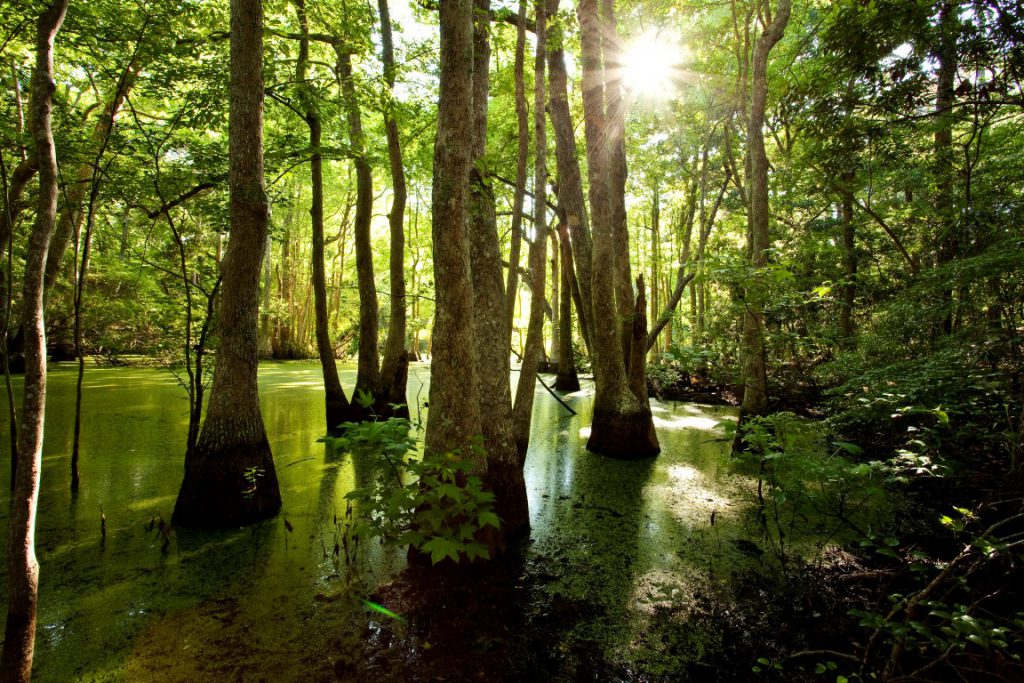 Tucked away in the northwest corner of Kitty Hawk, atop relict ancient sand dunes, lies a nature preserve teeming with biodiversity. Kitty Hawk Woods is one of the largest tracts of maritime forest, deciduous swamp, and marshland in the entire state of North Carolina. The preserved land also includes sound-front beaches and small, uninhabited islands in the Currituck Sound. A two-mile trail works its way through the 1,824 acres of natural land.
Access this trail at the parking area located at the North end of Woods Road; by foot along Woods Road and on the westside of Eckner Street, Birch Land and Amadas Road; by paddleboard, kayak or boat. Public boat access is located on Bob Perry Road.
Interesting finds in Kitty Hawks Woods include some rarities. This includes: southern twayblade, American featherfoil, coastal goldenrod, wooly beach heather and hop hornbeam. It's also home to four globally rare plants.
A great place for birding, one can find a variety of indigenous and migratory birds.
West Ocean Acres Drive (MP 9.5) – Kill Devil Hills
252-441-2525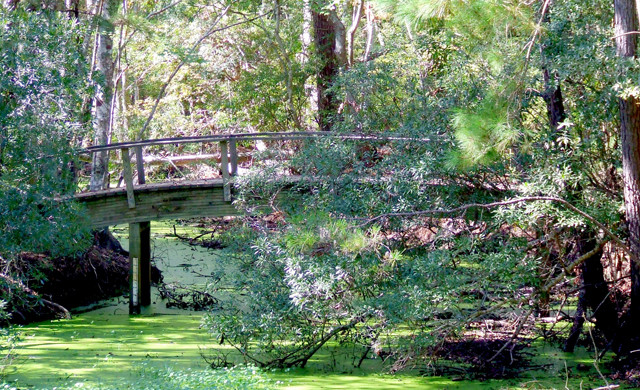 This beautiful Nature Conservancy preserve will not disappoint if you're in the market for a full immersion in nature. Surrounded by maritime forest, dunes, marshland, wildlife, this 1,400 acre was officially designated a National Natural Landmark in 1974. There are multiple walking trails one may take, ranging in length from 0.5 mile ADA accessible trail to 5 miles worth of more intricate trails. There are more than 100 bird species, 15 amphibian species, 7 fish species, and 28 reptile species that call Nags Head Woods home!
.
.
.
.
Water Association Road – Buxton, Hatteras Island
252-261-8891
Shimmying on down the Outer Banks coast, you'll find the quaint village of Buxton. While Buxton is most known for being home to the nations tallest lighthouse, Cape Hatteras Beach Light, it also is home to a wide array of plants, animals, birds, reptiles, and more! To protect the precious life that exists on Hatteras Island, the Buxton Woods was preserved, which borders Cape Hatteras National Seashore protected land.
This reserve encompasses 1,007 acres and is the largest remaining contiguous tract of Maritime Evergreen Forest on the Atlantic Coast. With dwarf palmettos scattered about the trails, the overall vibe of Buxton Woods varies from other northern OBX reserves.
.
Interesting fact: Buxton Woods has the only Maritime Shrub Swamp in the entire world!
.
4281 Irvin Garrish Hwy – Ocracoke Campground, Ocracoke Island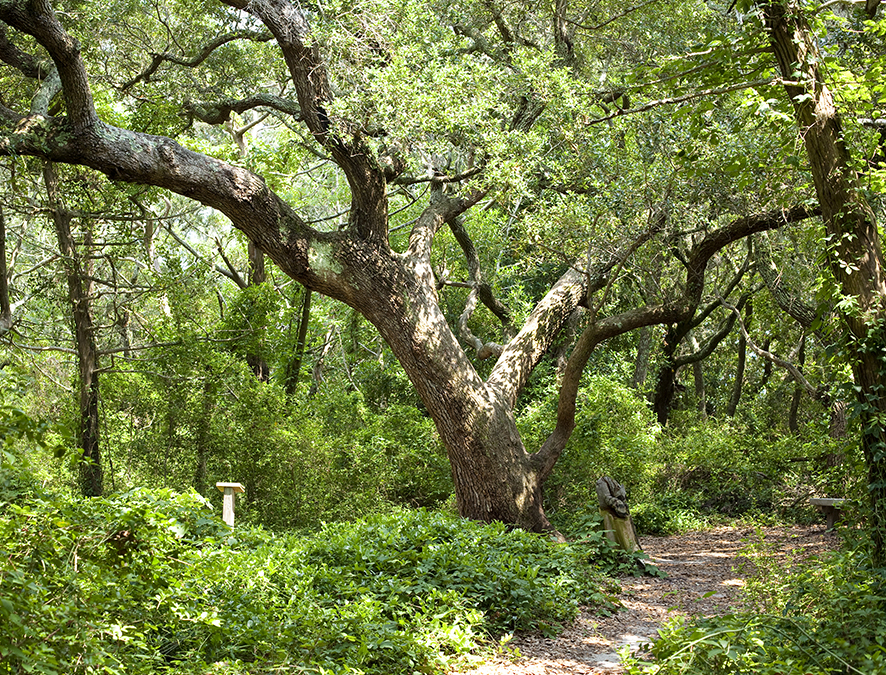 A short but sweet trail, boasting the highest points on the entire island, Hammock Hills is a great stop on your trip to Ocracoke! The 0.8-mile trail begins at the entrance of Ocracoke Campground and will take you along pines and salt marshes. A bird-lover's dream, this trail not only offers many wildlife viewing opportunity, but will also have information along the way on the flora and fauna of the area.
Pack a bag and take a day trip to Ocracoke! Be sure to check the ferry schedule, and get to the docking station early!
.
.
.
.
More trails to explore:
Whether it's the beach, the intracoastal waterways, maritime forest, or abundant wildlife that draws you to the Outer Banks: Southern Shores Realty has rentals ready for you! Check us on out online!
Published on May 31, 2020 by Kelly Knutson