May 13, 2014

Savoring tasty food is a fantastic experience on your Outer Banks vacation.  Finding menu items that fit your dietary requirements, including Gluten-free, shouldn't have to be hectic.  That's why I've compiled a list of some restaurants on the Outer Banks that serve Gluten-free items both on their menus and cooked-to-order, as well as local markets that carry Gluten-free foods.  Besides foods obviously not containing Gluten, it's really nice to discover some restaurants that take the extra step and provide meals that would typically contain it!
---
Restaurants with Gluten-Free Menu Items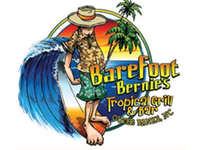 Island themed and always a great experience, Barefoot Bernie's cooks up some of the best grub on the beach… and plenty of BF options.  Many are noted on the lunch and dinner menus.  Gluten-free buns can be exchanged on sandwiches and Gluten-free pizza crust is available as well.  Check out their website here to start scouring for your GF goodies.
South Beach Grille – Nags Head, NC
Mama Kwans – Nags Head, NC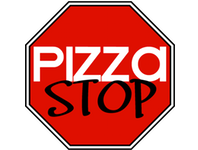 Who doesn't love pizza?  Our good buddies at Pizza Stop have been whipping up delicious pies for quite some time and now offer special Gluten-free crusts for those who need.  Now there's no excuse not to enjoy some yummy pizza while your on vacation!
JK's Steakhouse – Kill Devil Hills, NC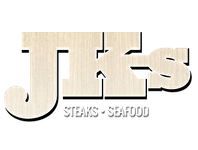 JK's is one of the best places to be for fine dining on the Outer Banks.  All of their seafood comes fresh off the docks and the chicken is free range raised.  Your meals are even cooked over a one of a kind cast iron wood-fired mesquite grill.  Their menu traditionally carries Gluten-free items, even fried foods.  Give them a call at (252) 441-9555 or visit their website here.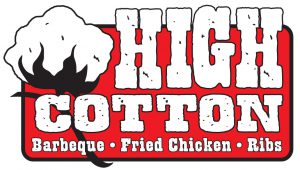 The "Q" is king at High Cotton!  Nearly all of the menu is Gluten-free, making this a great spot to eat on the Outer Banks if you can't eat Gluten.  The ribs, brisket, and chicken are all favorites of mine and the side dishes are all made just the way you'd expect in the south!
---
Gluten-Free Specialties
Outer Banks Brewing Station – Kill Devil HIlls, NC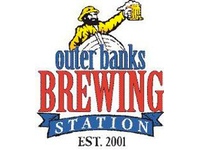 Get ready to get your pub grub on!  The Outer Banks Brewing Station offers a really extensive menu of tasty meals as well as plenty of Gluten-free options clearly marked on it.  GF bread can be substituted on sandwiches as well.  The best part of a Gluten-free visit to the Outer Banks Brewing Station is that they also offer Gluten-free beer.  A specially produced brand, Omission, is served bottled in both lager and pale ale varieties.  If you can't enjoy the homemade brews on tap on your visit these GF options are a great way to savor some tasty beer flavor!
The folks at the Good Life Gourmet have plenty of options to entertain Gluten-free seekers.  The deli counter has a locally made GF bread that can be used to make your desired sandwhich and there are fantastic GF deserts like creme brulee, flourless chocolate tort, and chocolate cake.
Surfin' Spoon – Nags Head, NC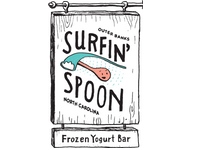 Who doesn't enjoy some delicious frozen yogurt?  Head on over to Surfin' Spoon on the beach road in Nags Head for tasty Gluten-free frozen yogurt and toppings bar.  Approximately 75% of their flavors are GF and are clearly noted so there is no confusion.  The place is owned locally by surfing sensation Jesse Hines and his wife and it's a must stop even if you're not on a Gluten-free hunt.
---
Grocery Stores & Markets with Gluten-Free Sections
Food Lion Grocery Stores – Multiple Locations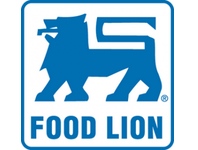 Food Lion grocery stores can be found in Corolla, Kitty Hawk, Kill Devil Hills, Nags Head, and Avon, NC.  They have recently been updated with sections specifically for dietary requirements, including Gluten-free.  Check out the special foods section of the nearest Food Lion on your next Outer Banks vacation for many options you didn't think were available at the grocery store!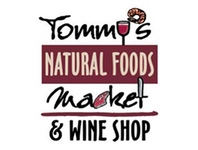 Tommy's Market is like a Gluten-free mega market on the Outer Banks.  Just about every isle contains a Gluten-free substitute for popular grocery items.  Breads, cookies, biscuits, and more can all be purchased in GF varieties.  Tommy's is also famous for local purveyors of baked goods and consumables.
---
Made-to-Order Gluten-Free Restaurants
Colington Cafe – Kill Devil Hills, NC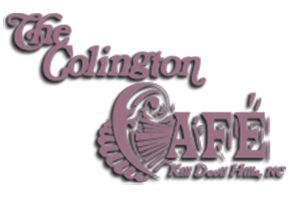 One of the neatest little places to eat, The Colington Cafe in Kill Devil Hills claims to have the largest Gluten-free menu on the Outer Banks.  The Colington Cafe is well known for its fine dining and their GF menu does not fall short.  It includes many entrees, appetizers, soups, and even deserts!
Kelly's Restaurant – Nags Head, NC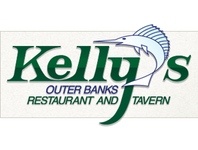 A staple of the Outer Banks, Kelly's Restaurant in Nags Head is one of the best places to eat a meal out.  The building and decor are gorgeous, the staff is super friendly, and the menu is out of this world.  They feature local seafood, weekly and nightly specials, plus take the extra step to accommodate Gluten-free diets when requested (nearly everything they have can be made GF).  Check out Kelly's website here.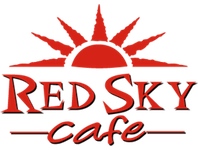 A local favorite!  Red Sky Cafe is located in the heart of Duck, NC and is more than happy to accommodate any food allergy needs, including Gluten-free.  Red Sky Cafe is known all over the beach as one of the best places to enjoy a casual lunch or a more intimate dinner.  Chef Wes Stepp is celebrated for his ingenious methods of making dishes appeal to the eyes and taste buds!
Are you all set and ready now for your Outer Banks vacation?  You better be!  Southern Shores Realty represents over 600 Outer Banks rental homes that were made for excellent beach vacations.  We feature oceanfront rentals, soundfront rental homes, pet friendly vacation homes, numerous friday-friday rentals and more!
Keep browsing our blog, or hop on over to our Outer Banks vacation planner for more OBX area information.