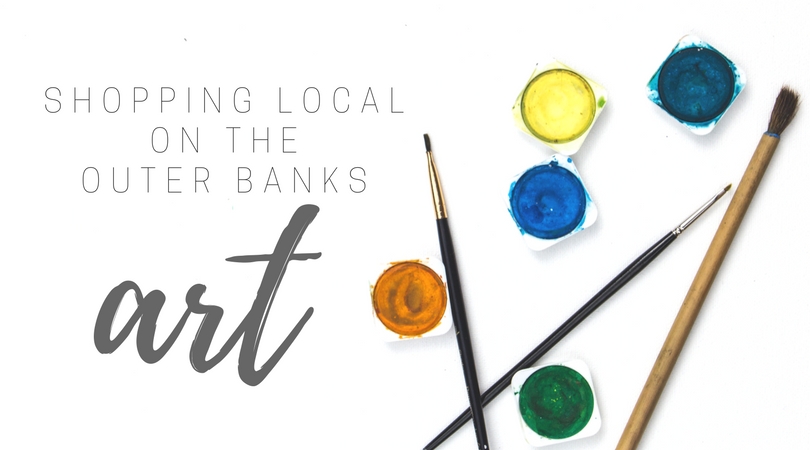 Home to a flourishing creative community, the Outer Banks is a source of infinite inspiration for the artists lucky enough to call these barrier islands home. You've probably had the chance to see some of these remarkable creations, whether hanging on the walls of a local Outer Banks restaurant or featured in one of the several art galleries in the area. In a sort of symbiotic relationship of creativity, Outer Banks artists love creating art and Outer Banks visitors love taking home art from their favorite vacation destination. Not only is supporting local artists an excellent way to support the Outer Banks community but it is also a perfect way to add beach-inspired pieces to your home. We've rounded up just a sampling of the many artists of the area, who are skilled in diverse disciplines from painting to glass blowing.
Shoaling Waters Fish Prints by Peter Erickson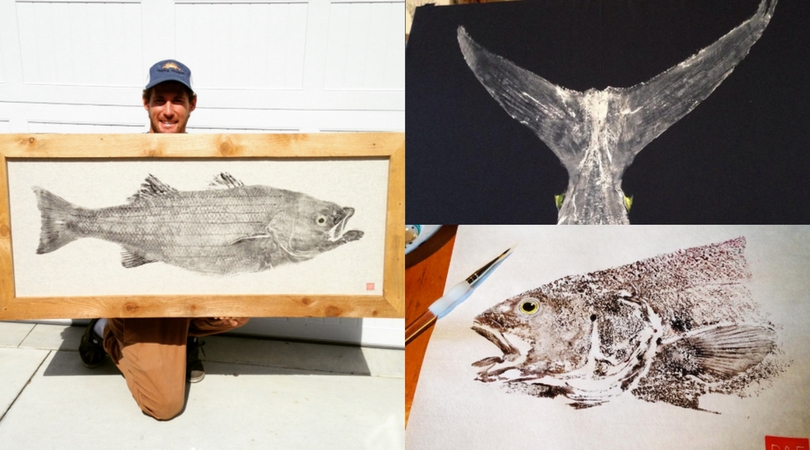 Peter Erickson is bringing the 19th-century Japanese art of Gyotaku, aka "fish rubbing," to the Outer Banks. This curious process involves either placing ink onto the fish and essentially stamping it onto the paper or first gluing the paper to the fish and then tamping ink onto the paper (For more on Gyotaku, read "How Fishermen's Bragging Rights Gave Birth To Fine Art"). Through this technique, Erickson captures the intricate details of native Outer Banks fish in striking black and white. Each feature—every scale, fin, and gill—is caught on paper. The end result is a timeless record of the catch, turned into exquisite art. See more of Erickson's pieces on his Instagram and Facebook.
Reddawn Designs by Dawn Gray Moraga
With a flair for color and a gorgeous contemporary style, Dawn Gray Moraga is turning out incredible pieces. Moraga's work ranges from coastal wildlife and beach scenery to abstract pieces in bold colors. Whether turning a reclaimed Nags Head shutter into the canvas for a pelican or creating sweeping views of the Outer Banks coastline, Moraga's style is evident throughout her work. She skillfully transforms images of the coast, wildlife, even cows, into brightly colored works of art. To see more of Moraga's work, take a look at her website and Instagram.
Kinnakeet Clay by Antoinette Gaskins Mattingly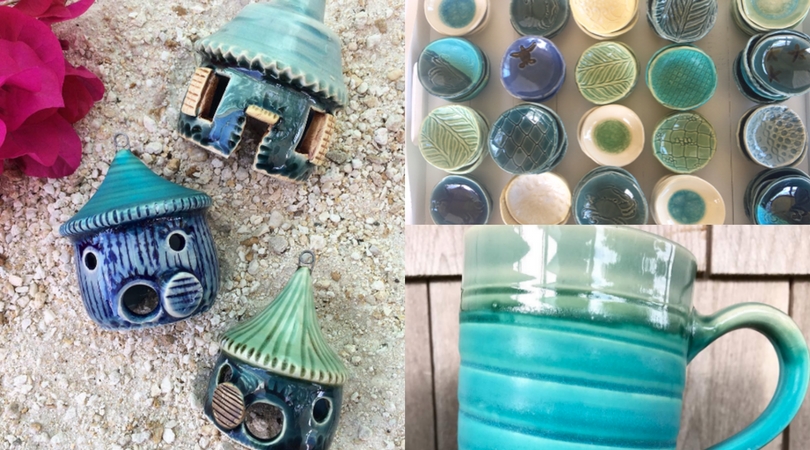 Ceramics is where art and practicality meet and potter Antoinette Gaskins Mattingly is doing an awesome job of introducing the two. From bowls to mugs to fairy houses, Mattingly is baking and glazing beautiful pieces. A quick look through her Facebook and you'll find an array of turquoise and cerulean creations. Kinnakeet Clay also features the artwork of artists across the country.
Carolina Coto Art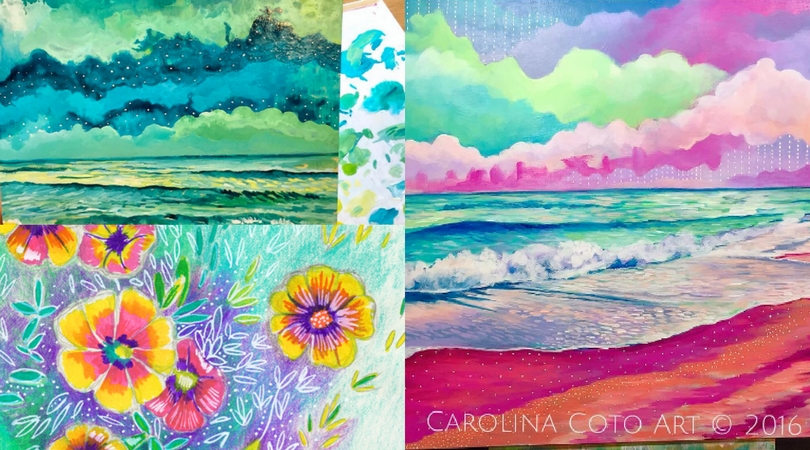 Colorful and whimsical, Carolina Coto's art depicts the beauty of the Outer Banks in bright hues. Coto doesn't limit herself to paper and canvas, however, she also turns her lovely prints into wearable art such as shorts and leggings, and even offers pillows to spice up your living space. That's the wonderful aspect of Coto's art—it's immensely versatile. Not only does her art look beautiful hanging on your wall but it also stuns in the form of pendants. See more of Coto's art on her Instagram and website.
Blown to Sea by Jason Hitchcock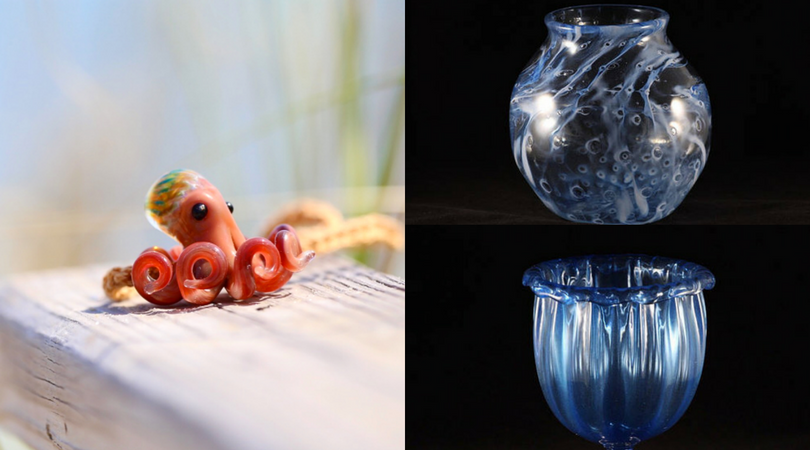 If you're looking for classic art pieces, Jason Hitchcock's handmade glass creations are perfect. These elegant, glass blown designs come in a range of subdued colors and are absolutely lovely additions to your home decor. Hitchcock fashions everything from glass pumpkins to classic glass vases to sea life pendants. Every piece is one-of-a-kind and the amount of skill and artistry that go into each is evident. To see more of Hitchcock's work, take a look at his Instagram and Etsy shop.