November 17, 2020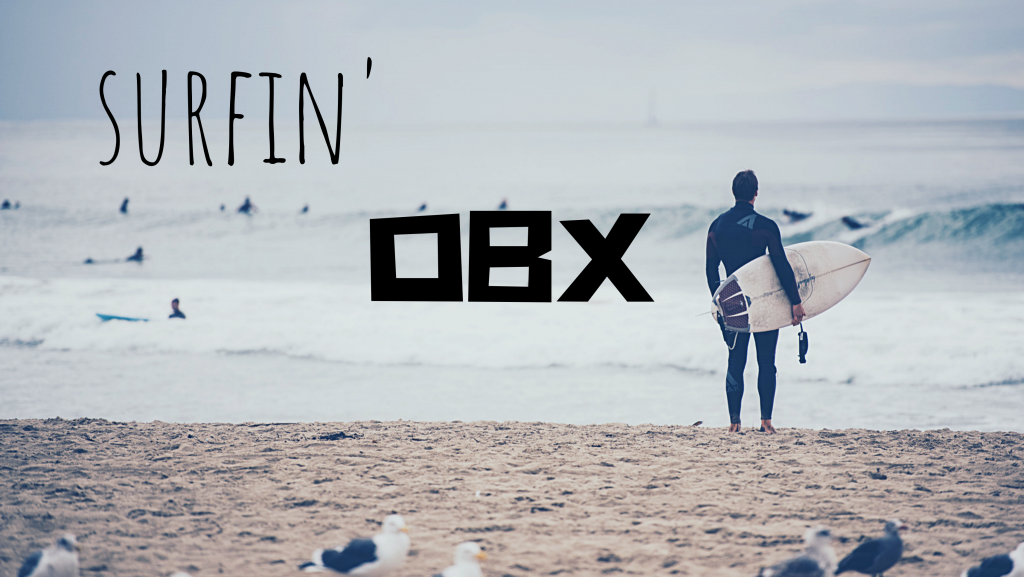 Many things attract visitors to the Outer Banks; family reunions, fishing, beach combing, swimming, historical sites, sight seeing, and so much more, but especially water sports — namely, surfing. We have some of the best surf spots on the East Coast.
What makes our location such a great place for surfers? Well, there's a lot! We are a sandbar and we are surrounded by fellow sandbars! It is in the area of sandbars that great surfing can be found. We are also situated at the proverbial meeting grounds of the Labrador and Gulf Stream currents. With this being said, our waters are often influenced by changing seasons, tides, water temps, heavy winds, and undoubtedly, hurricanes. Hurricanes and other pressure systems stir up our waters and serve up swells on a platter. Some of these swells offer forth snack sized waves, and others, full 5-course meals.
Hurricane season draws in figurative waves of surfers looking for a break. The late summer and fall is a great time for waxing up and paddling out. If you plan on visiting the OBX during this time, pack a wetsuit as water temps start dipping.
Here are some great surf spots to check out:
Lighthouse | Hatteras, NC
Home of Professional surfer Brett Barley. For the surfers living in town, when you get to take off for the day and get in on some tasty waves down South, it's a treat. This is a pretty well-known spot, so if you snooze, you will lose. Hit the road before sunrise with the boards loaded up, and a hot cup o'joe in hand you'll be set for a pumpin' day!
Ocracoke Island
Best part of Ocracoke waves? Seclusion! Since the island can only be reached via boat/ferry, these waves are much less populated than their northern counterparts.
Duck Research Pier | Duck, NC 
Heavy but gorgeous are how some many explain the waves near the DRP. They're not as big as waves further south, but for the northern beaches, this area provides a great left ride. It is important that waveriders remember to keep their distance from the pier as there may be research instruments in the water.
Nags Head Pier, depending on the direction of the swell and wind, can be good on both sides. This area gets very crowded in the summertime, so get in the lineup early!
Avon Pier | Avon, NC
Avon Pier hosts the Gromprix Surfing Competition where groms from all over compete to win a free entry into the O'Neil/Sweetwater surf fest. This is a great spot to take the whole family with large beaches, convenient store, and fishing. 

Near the infamous Pelican's Perch; One of the last houses standing along a stretch on the beach road.
Located in front of the Hilton in Kitty Hawk, this is a great spot when staying at the Northern beaches. When the wind direction is right, this spot produces some nice barrels without the long drive down south. Kitty Hawk is also home to ESA Surfing Competitions throughout the year. They welcome all age groups to compete for a spot in the Masters.
This area is home to the Throw Down North of Town surfing competition; a competition and family fun day for all ages. Since it's located right here in Southern Shores, it's just a walk from many of our oceanfront properties.
Jennette's Pier | Nags Head, NC
One of the longest and newest piers in NC hosts the WRV Outer Banks Pro competition. This competition attracts professional surfers from all over the United States. It may be a crowded lineup, but this beautiful pier makes for a great spot when the waves and winds are hitting just right.