Outer Banks Beach Nourishment
For the ecosystem and to replenish the beaches, Duck, Kitty Hawk, Southern Shores, Kill Devil Hills, and Nags Head will be starting a Beach Nourishment project. To help with the past year's natural erosion, the storms, and typical tourist foot traffic, this Beach Nourishment project will help widen the beaches and provide a fresh, new North Carolina coastline.
What is Beach Nourishment
"Beach nourishment is the process of pumping sand onto an eroding shoreline to widen the existing beach. Sources of sand may include a nearby sandbar, a dredged source (such as an inlet or waterway), or an offshore borrow site along the ocean floor. The widened shoreline provides an increased defense from coastal storms and beach erosion, protecting property, communities and infrastructure that are located along the coast."
"While the Outer Banks coastline is beautiful, it is also very fragile. Storms, high winds and tidal changes all contribute to beach erosion. To restore and preserve our fragile coastline, Dare County and the towns of Duck, Kitty Hawk, Southern Shores, Kill Devil Hills and Nags Head have implemented important beach nourishment projects important that are critical to the future of our communities." *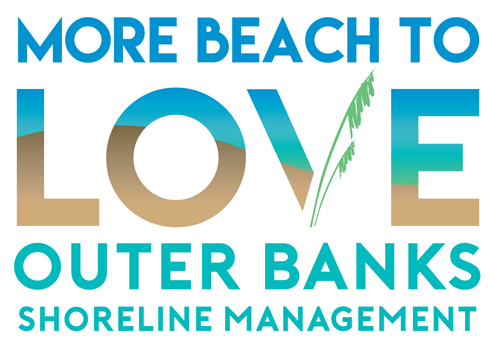 source from: Dare County - #MoreBeachToLove page