Break out of the ordinary and take in the fresh sea air! Renew yourself with a fishing trip in the Atlantic Ocean. Outer Banks offers several seasoned Fishing Charters that will give you the maximum fishing experience. Sit back and prepare yourself for the ultimate battle between person and fish!
Southern Shores Realty offers a wide selection of Outer Banks Vacation Homes that are close to each marina where these fishing charters are located. Get ready for a much needed vacation.
Get your and your crew ready with these helpful tips from Southern Shores Realty.
Fishing Charters in the Outer Banks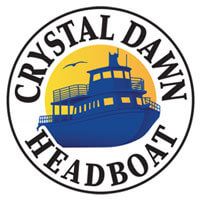 Crystal Dawn Headboat
(Nags Head)

Rock Solid Fishing
(Nags Head)

Outer Banks Fishing Charters
(Nags Head)