June 6, 2014
Weekend of June 7 & 8, 2014
An exciting weekend is in store for the Outer Banks!  Some of my all time favorite events are taking place this weekend.
First Fridays
Kicking things off today, Friday, is the First Fridays celebration in Manteo.  From April through December on the first Friday of the month, downtown Manteo fills with people eager to enjoy a farmers' market, music, and late hours for many of the eclectic shoppes.  This is a fantastic option for those looking to spend a couple hours enjoying some walking and shopping.
Dare Day Festival
Saturday, June 8 is the annual Dare Day festival, taking place once again on Roanoke Island.  Occurring on the first Saturday in June each year, Day Day is hands down the BIGGEST celebration of Summer on the Outer Banks.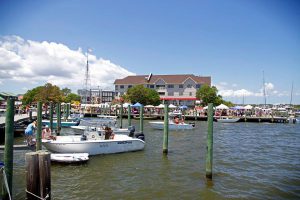 Hundreds of vendors varying from local seafood, BBQ, crafters, knitters, carpenters, blacksmiths, painters, photographers, fashion booths, photo booths, pet booths, watersports, car shows, and more pack the streets and yards in the quaint island town of Manteo, NC.  My family and I frequently went to Dare Day on our Outer Banks vacations and we still attend today when they come to town.  There are also plenty of activities for children like prize/game booths, kid-friendly carnival rides, and more!
Dare Day started in 1976 here on the Outer Banks and it's basically known as the official kick-off to summer here.  All of the people, shopping, sights, sounds, and smells are just a fantastic summer experience and it truly is one of the finest events on the OBX.  Here is a small set of the photos I took from Dare day 2013.
Movies on The Sound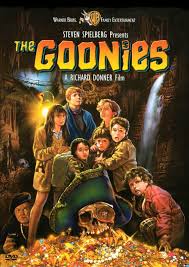 Movies on The Sound is back and they start this weekend on Friday evening.  Enjoy the charm of a drive-in movie with a great waterfront view to boot!
All of the June showings are at the Nags Head Event Site and parking is only $10 per car.  Head on over to the Movies on the Sound website for more info.  The Goonies is playing tonight – gotta love that one!
Rogallo Kite Festival
Kites, Kites, Kites, Kites-Kites, Kites, Everybody!
OK, you get the picture.  The annual Rogallo Kite Festival is taking place this weekend at Jockey's Ridge in Nags Head, NC.  It is a warm celebration and tribute to the man who made so much of wind powered gliding possible.  This is a great event for the whole family and definitely one to bring the cameras to as there will be larger than life kites floating that you can see from miles away!  Read more about the amazing story of Francis Rogallo here.
There's a ton more than that going on this June, as well as this weekend!  Check out our OBX events in June 2014 list to plan your fun times and share this post with your friends.  Have a great weekend everybody!