December 16, 2013
Choosing an Outer Banks vacation rental home is fun.  Real fun!  There are thousands of rental properties all over the Outer Banks and dozens of realty companies and property managers who do an excellent job satisfying our beach's visitors year after year.
Since I have your attention, I'd like to give you the TOP 10 reasons why you should absolutely book your next OBX vacation with Southern Shores Realty.  I'm talking without a doubt, no questions asked, going to have the best experience ever… here goes:
Experience
Southern Shores Realty has been proudly serving Outer Banks vacationers just like you since 1947.  I hope this webpage stays around for some time, but as of today that's over 66 years!  Do you remember what you were doing in 1947?
With all those years under our belt comes unmatched experience and a natural knowledge on how to do things the "right" way.  We take pride in our decades of vacation rental experience and cherish the opportunity to earn our guests' business year after year.
Family
The Outer Banks is one of the best family vacation destinations in the world.  When you bring your family to the beach with Southern Shores Realty, you are bringing your family to ours.  We are a family owned business and a tightly knit group of people who love what we do.  We are also part of the Outer Banks family; donating to hundreds of local organizations and charitable causes over the years.  When you book your OBX rental with SSR, rest assured that our family will do everything we can to make fantastic memories for yours!
Selection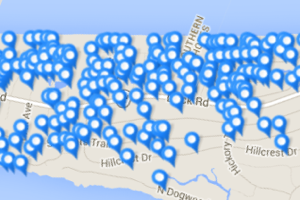 It's all about having the perfect house; right?  From Corolla to South Nags Head, Southern Shores Realty professionally manages and rents over 600 homes that offer exceptional and varied choices to our guests.  While many of our guests enjoy the satisfaction of staying in the same home year after year, others may enjoy experiencing multiple homes and new rental properties each time they vacation.
Whether you are seeking an Oceanfront rental with priceless views of the Atlantic Ocean, or a secluded beach box nestled in the maritime forest, Southern Shores Realty's abundance of properties keeps our family of vacationers returning year after year!
Fun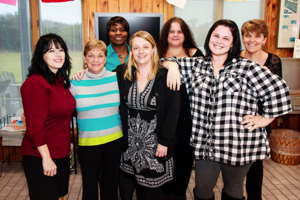 Isn't it obvious when people enjoy their job?  Guess what, we all work at the beach!  Pretty cool right?
At Southern Shores Realty, we love what we do!  We help people vacation, and we think that's awesome.  The next time you step into our rental office on a beautiful summer afternoon on the Outer Banks, take the time to enjoy talking with our front desk staff or greeting a maintenance worker servicing your home.  Your complete satisfaction is our #1 goal, and we have fun taking the time to earn it.
Tradition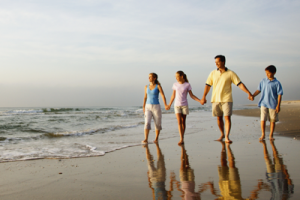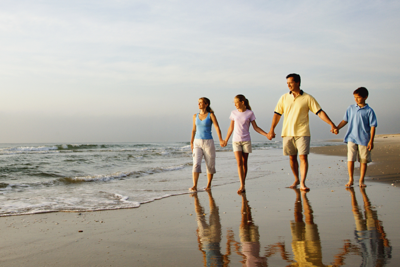 We appreciate your loyalty.  Many Southern Shores Realty vacationers have been renting with us for over 50 years!  As a family owned business we know how important family traditions are, and we would be honored to be a part of yours.  We will always continue to provide the best service, selection of homes, and area resources to all of our guests, making sure your vacations are filled with memories that last a lifetime.
Easy to Use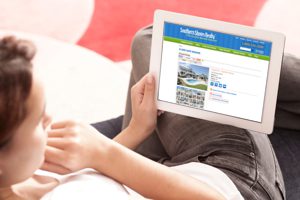 Yesterday's luxuries are today's necessities, right?  Well, we've got you covered!  Southern Shores Realty's website has been praised by hundreds of long-time OBX visitors as the hands down, easiest to use.  From our multiple search tools to easy to understand calendars & rates, our website has been designed with you in mind!
Southern Shores Realty is also pleased to announce that we have introduced mobile booking!  There's no telling exactly when and where the "itch" to book your next Outer Banks vacation may occur so we've prepared for all devices!  Enjoy the conveniences and power of our full website right on your mobile and tablet devices.  Online booking has never been easier and we're pleased to introduce it as the best on the beach for your mobile devices!
Resources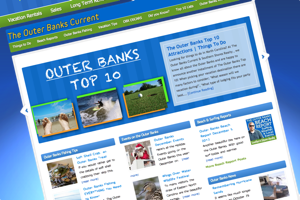 The Outer Banks is big.  Real big.  Many of our seasoned vacationers know these beaches like the back of their hands.  But for some, a little assistance and knowledge is welcome, especially for first timers.  Our staff is all local, all the time!  We aren't called the "Outer Banks Expert" for nothing!  We have an oversized Outer Banks Vacation Planner on our website that's jam packed with area information like things to do, where to shop, and restaurants to eat at.  We also have a full-service Outer Banks Blog that's home to some of the best articles and perspectives on everything from OBX Surf Fishing to Outer Banks Weddings!  Whether you are a 50 year vacationer or on the fence about visit #1, you are going to fall in love with all the resources Southern Shores Realty has available for you to plan the best vacation ever!
OBX Love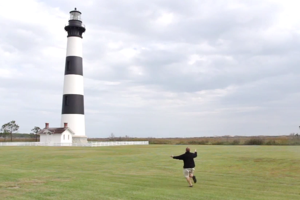 We love the Outer Banks.  Quite frankly, it's hard not to.  With that love for the OBX comes fantastic knowledge, advice, information, and entertainment for our visitors!  Our YouTube Channel is full of great video collections like "REAL Outer Banks Vacation Moments", that highlight pivotal moments and milestones of a true OBX vacation!
So go ahead, click on over and get lost in the Outer Banks content we have for you!
Rewards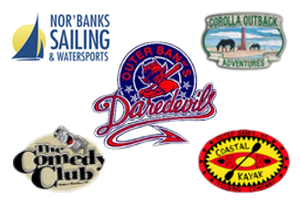 As if your vacation isn't rewarding enough, Southern Shores Realty offers exclusive rewards to our valued guests as a "Thank You" for staying with us.  Now these aren't your everyday, coupon clippin' kind of savings.  I'm talking about fantastic area offers and unique deals that we've secured just for our visitors.
Ranging from nightly entertainment to outdoor excursions, our Guest Rewards program is designed to offer varied Outer Banks experiences, at incredible discounts, that can be enjoyed all week long!
Excellence
It can't be all that bad to toot your own horn if it sounds wonderful, right?  Take a look around on various travel websites, review blogs, etc., and see what others are saying about Southern Shores Realty.  We're the highest rated Outer Banks vacation rental company on Yelp.com with a 4.5/5 star rating, we carry a 4.5/5 average property rating on TripAdvisor.com, and boast a 4.8/5 overall business rating on Google.  Put that all together and you get a remarkable repertoire of reviews from real renters!  (Sorry for alliteration abuse!)
Horn tooting aside, you can rest assured that we operate to the highest standards in regards to our business.  We believe it's not worth doing something unless you do it right, and customer satisfaction is paramount.  Why not go ahead and start browsing for your next Outer Banks vacation rental home today?
Here's to Vacation!