July 9, 2019
Two weeks ago, Southern Shores Realty's Marketing Department spent the day at the Outer Banks' newest attraction – the H2OBX Waterpark. Thanks again to everyone that visited our table and took home some sweet prizes. If you want to learn more about H2OBX including information about attractions, dining options, and overall experience, then keep reading!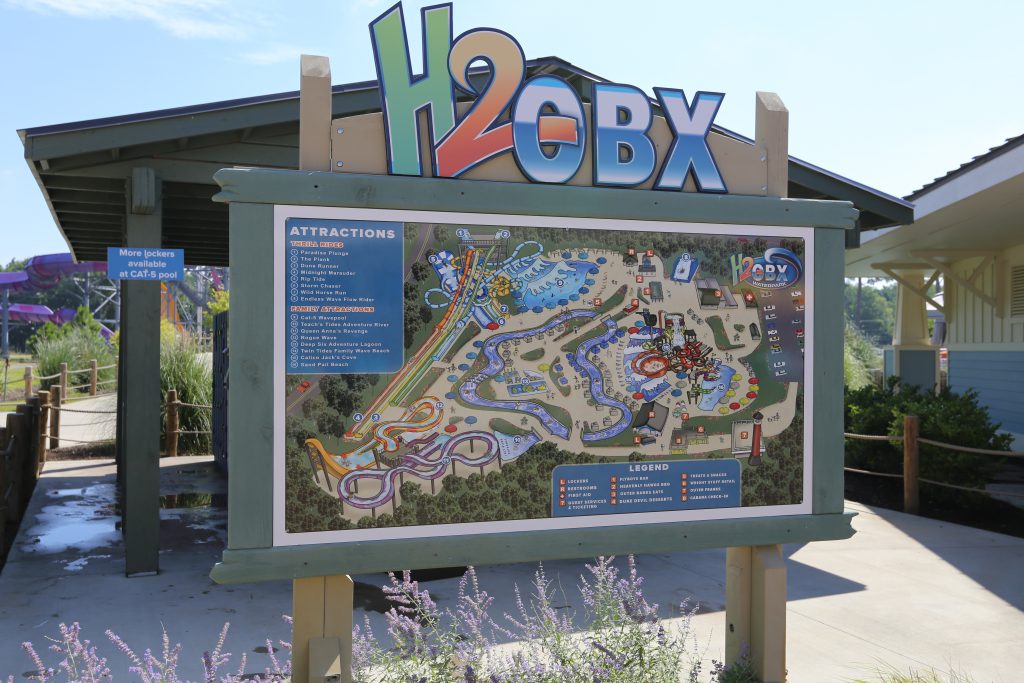 Great Hospitality
As someone who has been to many theme parks, cleanliness is always a concern. However, from the beginning, I was impressed with how clean the waterpark was. H2OBX is by far the cleanest park I have ever been to. The waterpark workers were very kind committed to making sure we had everything we needed. The cleanliness of the park combined with the helpful employees really makes H2OBX feel like part of your vacation.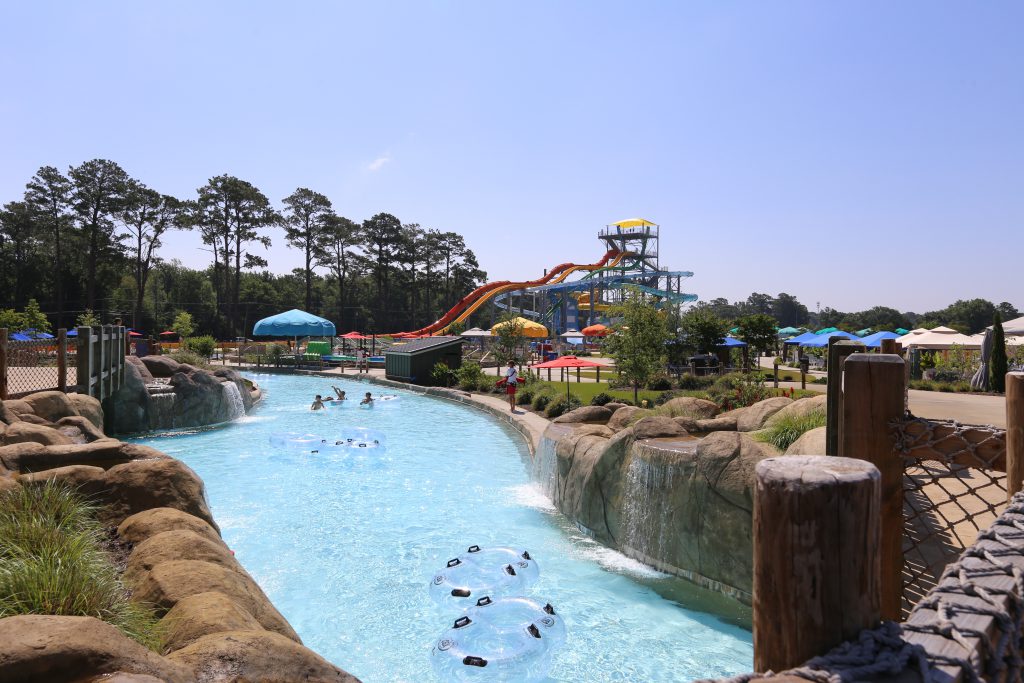 Attractions
With over 30 exciting attractions in the park, you are sure to find the perfect one for you. From chasing legendary hurricanes on Storm Chaser, to dropping straight into the ocean below on The Plank, H2OBX has something for every adrenaline junkie. If you are looking for rides for the whole family, catch the ultimate wave on Rouge Wave, the park's six-story raft ride. If thats not quite your speed, try a swim in the CAT-5 Bay Pool or laze around in Teach Tide's Adventure River. Don't worry, we didn't forget about the little ones. There are multiple rides for younger kids, but one of the main attractions is Sand Pail Beach. Sand Pail Beach includes four body slides with loops and turns and even a three lane racer!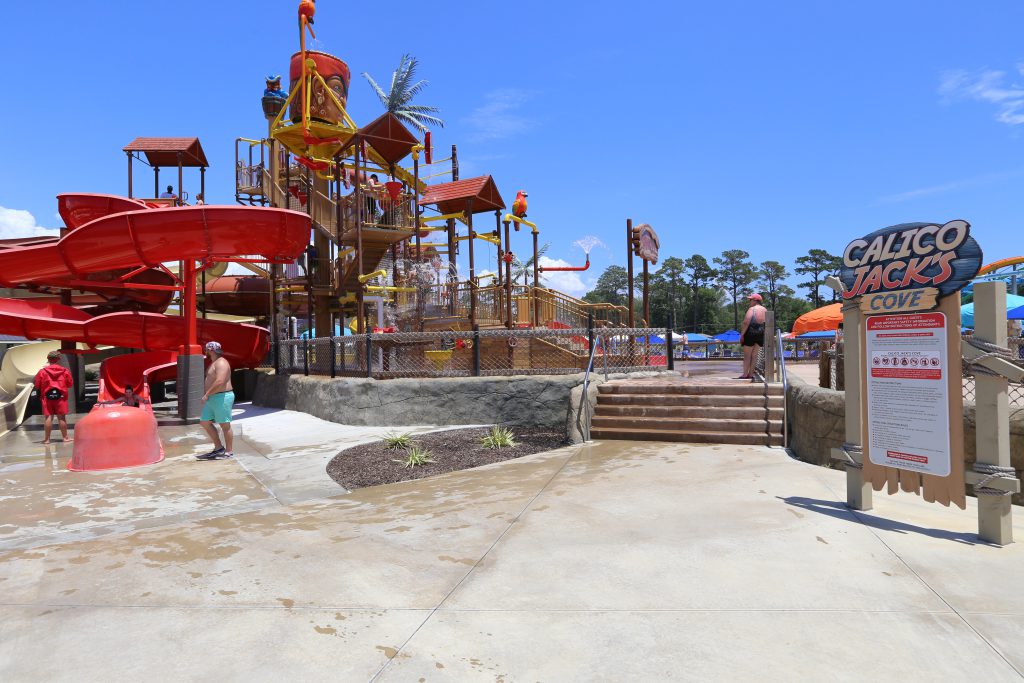 Food, Drink, and Snacks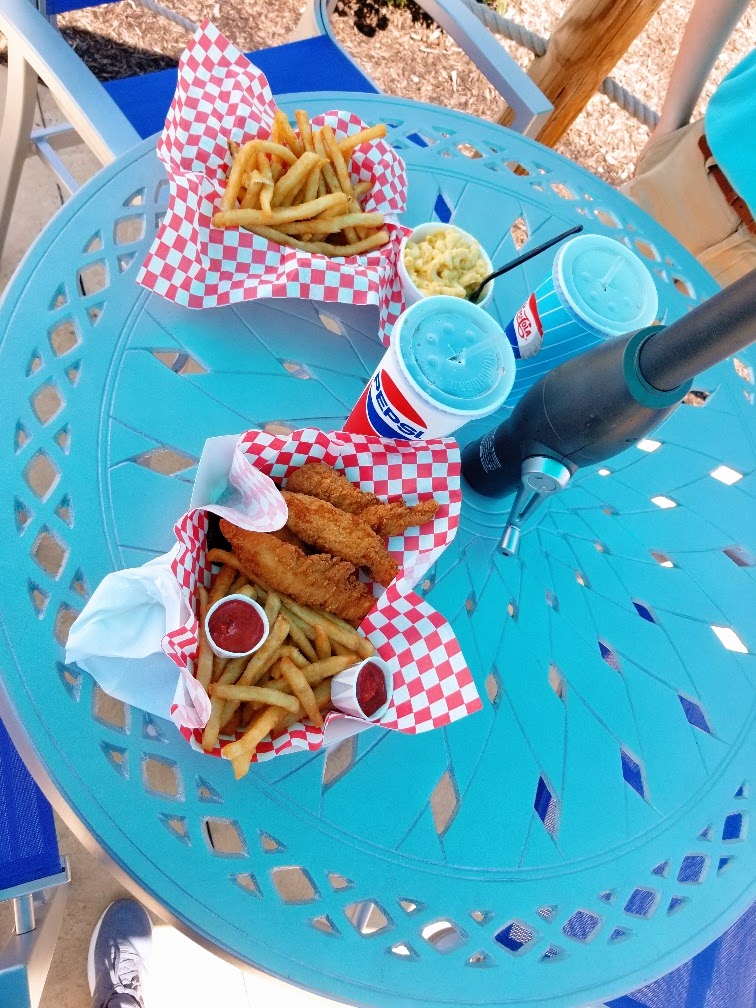 Now what about the food? There are two main locations for lunch/dinner as well as a bar and many snack stands. The two main dining locations are Outer Banks Eats and Heavenly Hawgs BBQ. After getting your food stop by Flyboys bar to grab a drink. Make sure to head over to Dune Devil Desserts to finish the meal on a sweet note! After a hot day in the sun, we cooled off with some chicken and fries from Heavenly Hawgs. The serving included a large amount of food that tasted great! As you walk around the park, there are many snack stands such as lemonade stands, pretzel carts, Dippin' Dots carts, and many more.
Before you leave the park don't forget to check out Wright Stuff Retail to get some new gear before heading back to the beach! Check out H2OBX's website here to see ticket prices, daily hours, and special offers.